Private Scandinavia Tour by Seaplane
12 Days / 11 Nights
Denmark, Norway, and Sweden


Remote Luxury Within Reach
The remote reaches of Scandinavia are within easy access on this private Scandinavia tour by seaplane. Your personal seaplane will whisk you away to culinary hotspots, pristine fjords, soaring Arctic treehouses, and unique island lodges scattered throughout Denmark, Norway, and Sweden.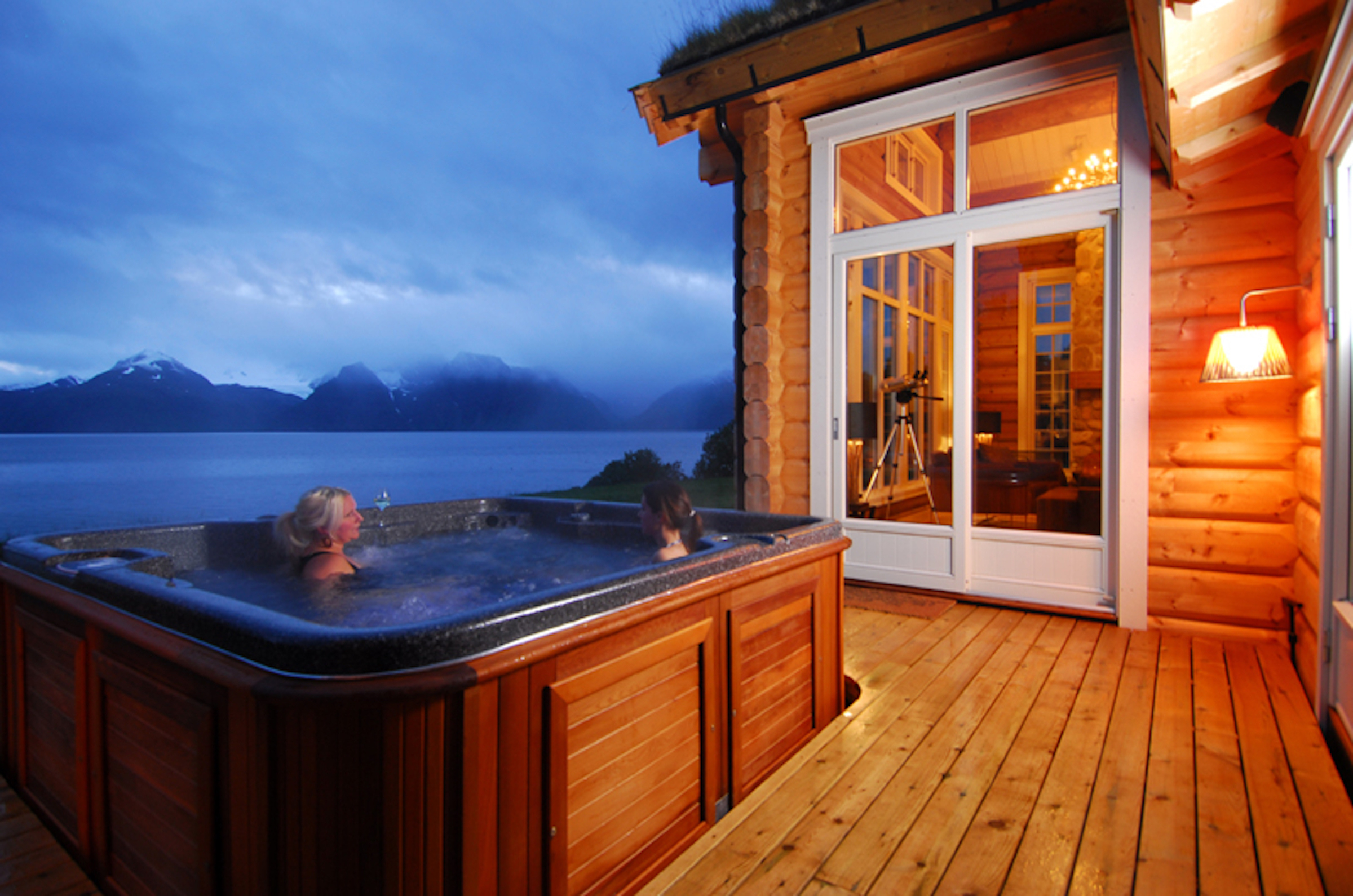 Your private Scandinavia tour begins in Denmark. Upon arrival in Copenhagen, you will board your personal seaplane for your immediate transfer to Falsled Kro, a Relais & Chateaux gem and the perfect destination to host your celebratory welcome dinner to Scandinavia. The food and scenery only get better as you make a stop in Ribe, the oldest town in Denmark. During your stop, go on an oyster safari in the UNESCO protected waters of the Wadden Sea. Yet another special dinner awaits you at Henne Kirkeby Kro, where the restaurant has been awarded two Michelin stars.
After a quick overnight on the northern tip of Denmark for a bit of horseback riding and swimming, it is time for your luxury Scandinavia tour to continue in Norway. You will stop first at the stunning Storfjord. While here, embark on a private fjord cruise from your luxurious Scandinavian waterside lodge. The highlight of your time in Norway will undoubtedly be your Arctic tour further north in the Lyngen Alps. Take two days to experience everything from fishing and mountain biking to water sports and biking in the glow of the midnight sun within the Norwegian Arctic.
Your private Scandinavian Arctic tour then crosses over into Swedish Lapland for a once-in-a-lifetime stay at the Treehotel. Your contemporary "tree house" accommodation is located in the middle of nowhere within Sweden's unspoiled Arctic nature. Set out on a thrilling moose safari, dine on gourmet cuisine, and go berry and mushroom foraging in the forest before flying onward toward Stockholm. Instead of staying in the busy city, you will instead keep with the "remote" theme of your adventure with two nights at the Island Lodge, a designer hotel / safari lodge located on the private island of Bergholmen in the Stockholm archipelago. While here, you will go sailing on the archipelago, soak in the wood-fired hot tub, take advantage of the two sandy beaches, and go on a guided day trip to Stockholm, located a quick 40 minutes away.
Conclude your seaplane adventure back in Copenhagen with an ultra-luxurious stay at Hotel d'Angleterre. The Danish capital just so happens to be one of the coolest towns in Northern Europe. You will have the opportunity to explore the city on a private boat tour through its harbors and canals. Discover its captivating restaurant scene on a private food tour. This is a perfect conclusion to your eclectic, educational, and adventurous journey through Scandinavia.
Book a Luxury Scandinavia Tour with
Ker & Downey
Ready to make your Scandinavian dreams a reality? Contact a Ker & Downey destination specialist to customize your own journey and read more about the seasonality and pricing in Northern Europe. For even more travel inspiration, follow us on Instagram, Facebook, and Twitter.