Paris Family Vacation
8 Days / 7 Nights
France


The Ultimate All-Ages Luxury Paris Tour
This weeklong Paris Family Vacation is the ultimate luxury Paris tour. From croissant making classes to scavenger hunts through Le Marais, families of all ages will enjoy exploring Paris with Ker & Downey. Of course, plenty of classic sights and experiences — such as the Louvre and a river cruise along the Seine — have been included as well.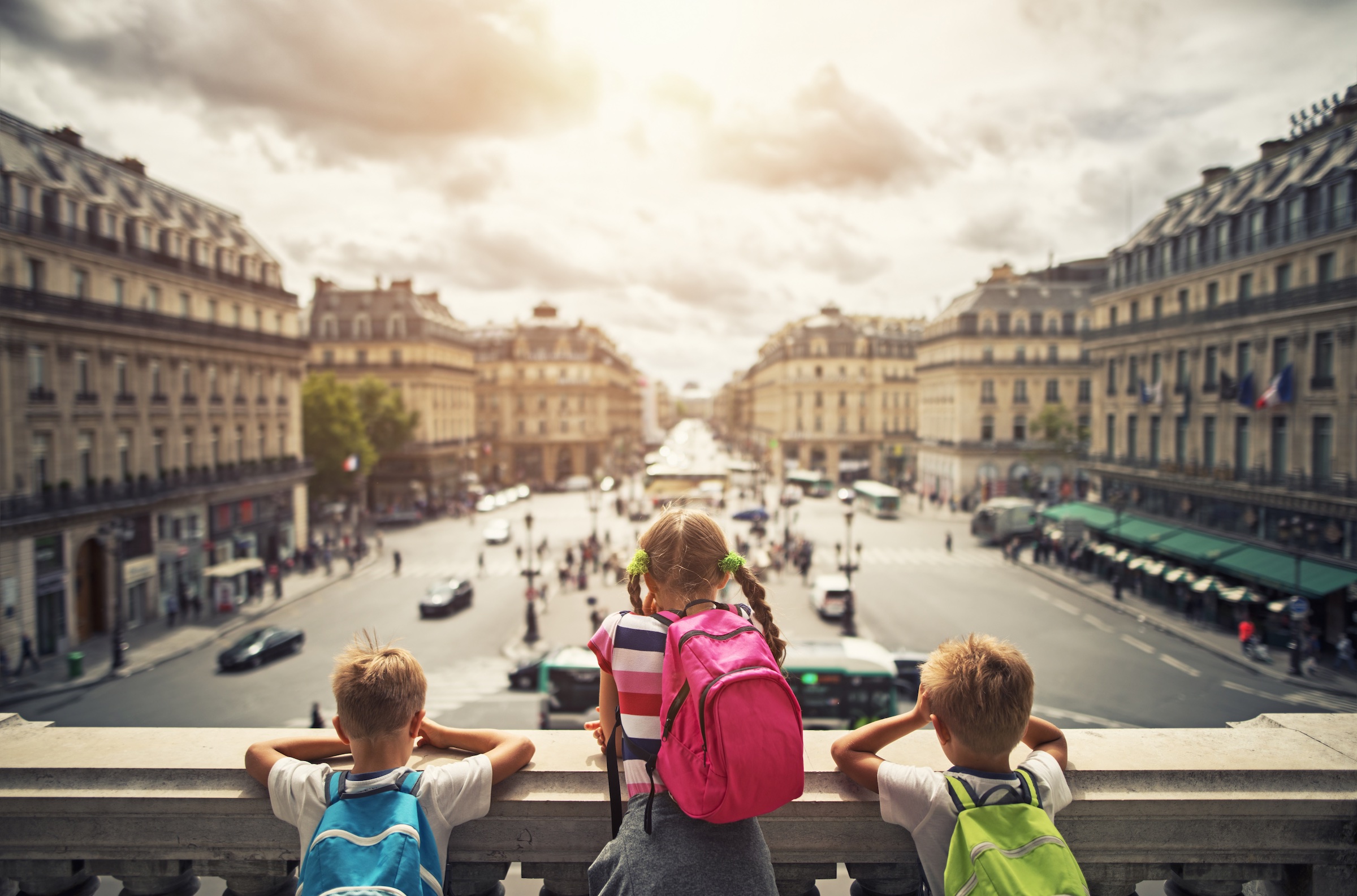 Classic Sites
Ker & Downey has incorporated all of the most classic sites of Paris into this weeklong Paris Family Luxury Vacation. For example, let a private driver-guide lead you on a discovery through the beautiful City of Lights by car. Witness such monuments as the Opera Garnier, the Palace Vendome, Notre-Dame, and the Champs Elysees, among many others.
You will also enjoy a half-day tour of the Louvre. Your private guide will tell you the stories that lie behind the museum's greatest works of art, such as the Mona Lisa, the Venus de Milo, and the Coronation of Napoleon.
For a truly "classic" view of Paris, why not explore ancient Paris, from its old passageways to its ancient arcades? Ker & Downey can uncover this hidden corner of 19th century Paris with a private guide.
Culinary Delights
Another cornerstone of your luxury Paris tour is the food. As a family, set out on a gourmet tour of Montorgueil, visiting its secret culinary treasures. This includes a stop at a famous cheese maker, the oldest bakery in Paris, and a French pastry shop. Of course, you will have a chance to taste each delicacy along the way.
Then enjoy a private, hands-on croissant making class. From mixing to rising, and folding to shaping, to baking and eating, this class sends you away with new skills and a full box of croissants just for you.
Finally, what would a luxury Paris tour be without a gourmet restaurant experience? As such, Ker & Downey has made reservations at Restaurant le Jules Vernes for a special family meal.
Vintage Finds
Your Paris Family Vacation also includes plenty of fashion and style. Discover the Saint Ouen Flea Market — the biggest flea market in the world — with a private guide. Go on a hunt for special treasures and meet some of the merchants to learn how they work.
You will also have an entire morning dedicated to shopping with a personal stylist. Rather than visiting the more well-known luxury shops, you will instead go off the beaten path to the unique boutique and vintage shops of Paris.
Finally, enjoy an exclusive visit to the new Musée Saint Laurent before it opens to the public. Submerse yourself in the world of the famous couturier Yves Saint Laurent. Your private guide will introduce you to some of Yves Saint Laurent's most emblematic designs, such as the tuxedo jacket, the Saharienne, the trench coat, and the jumpsuit.
Paris Family Vacation Fun
Finally, this Paris Family Luxury Vacation includes plenty of fun for the entire family. Perhaps the biggest highlight is a street art tour through one of the oldest districts in Paris, Le Marais. From the Place des Vosges to the famed Rue des Rosiers, this urban exploration will take you on a special scavenger hunt from art work to art work. Each clue and puzzle will lead the family to the next graffiti, tile, or poster. Along the way, learn about the stories of the Kings of France, from the Middle Ages to Modern Times.
Cap it all off with a private luxury river cruise on the Seine. Your luxury boat – complete with lounge, sunroof, internet, mini bar, and music — will carry you past The Eiffel Tower, Notre-Dame, the Louvre, the Musée D'Orsay, and much more in elevated style.
Book a Luxury Paris Tour with Ker & Downey
Contact a Ker & Downey designer to customize your own luxury Paris tour, and read more about seasonality and pricing in Western Europe. For even more travel inspiration, follow us on Instagram, Facebook, and Twitter.