Panama Luxury Tour
11 Days / 10 Nights
Panama


Private Island Paradises & Over-Water Villas
This unforgettable Panama luxury tour by Ker & Downey redefines exclusivity in Central America. Over 11 days, stay at some of the most exclusive accommodations, including private island paradises and stylish over-water villas. All the while, soak in the very best Panama has to offer: unique cuisine, helicopter tours, and remote immersions in nature.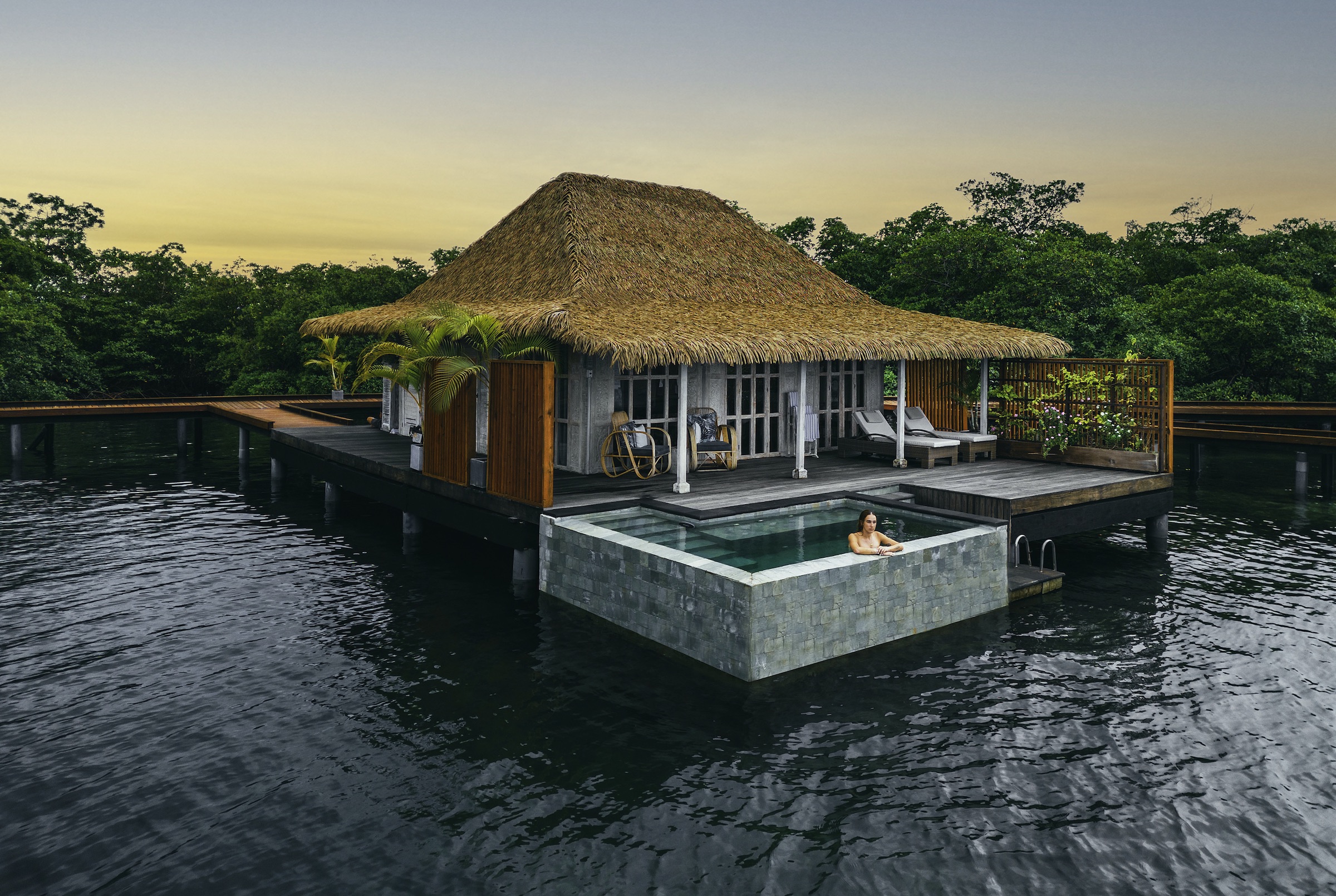 First begin your Panama luxury tour in the capital, Panama City. Over two nights, you will stay at one of the newest accommodations in town. Indeed, Hotel La Compañia opened in Spring 2022 and has already redefined luxury living in the heart of Casco Antiguo. While the hotel dates back to the 17th century, it has since been reimagined as a three-wing museum hotel showcasing three eras of Panama's esteemed past. While here, enjoy a private helicopter tour over the Panama Canal. Then set out on a walking tour of Casco Antiguo, a UNESCO World Heritage Site, with a private guide. You will not only see the highlights of the city, but you will also taste its many delights with several food tastings.
Next, luxury travel to Panama would feel incomplete without a stay at Isla Palenque. For sure, this private island paradise promises a wealth of relaxation and adventure on 400 acres of Panamanian wilderness. Most of your four days at Isla Palenque will be spent at leisure. However, Ker & Downey has arranged some unique experiences to make your stay even more special. This includes an island-hopping day trip to Islas Secas for snorkeling, swimming, hiking, and beach-front lunching. It also includes a kayaking excursion through beaches and mangroves where the rainforest meets the ocean. When you are not exploring the islands, be sure to enjoy the onsite infinity pool, spa, yoga deck, and private beach.
Finally, conclude your Panama luxury tour in Bocas del Toro in northwest Panama. This beautiful region plays host to many beautiful beaches, biological diversity, exotic restaurants, and endless leisure possibility. Indeed, water lovers will enjoy the diving and snorkeling in tropical coral reefs. Meanwhile, nature lovers will marvel at the rainforest. What is more, one of Panama's most exclusive accommodations resides here. Located on its own private island, Bocas Bali offers an incredible private over-water villa experience to discerning travelers who wish to take full advantage of the warm Caribbean setting. Spend your four days here in true relaxation. Whether you go dolphin watching in Dolphin Bay or in the comfort of your private pool as you sip cocktails: you will no doubt revel in all the best Panama has to offer here.
Experience Luxury Travel to Panama
Contact a Ker & Downey destination specialist to customize your own Panama luxury tour, and read more about the seasonality and pricing in Central America. For even more travel inspiration, follow us on Instagram, Facebook, and Twitter.