Maya Marvels
10 Days / 9 Nights
Guatemala and Honduras


High-Flying Guatemala and Honduras Helicopter Tour
Take flight over the ancient Maya world on this exclusive Guatemala and Honduras helicopter tour, the ultimate high-flying, high-class journey into history. From the ruins of Copán and Tikal to the enduring traditions of Lake Atitlán, follow Ker & Downey as we explore the mysterious Mayans – their past, present, and future.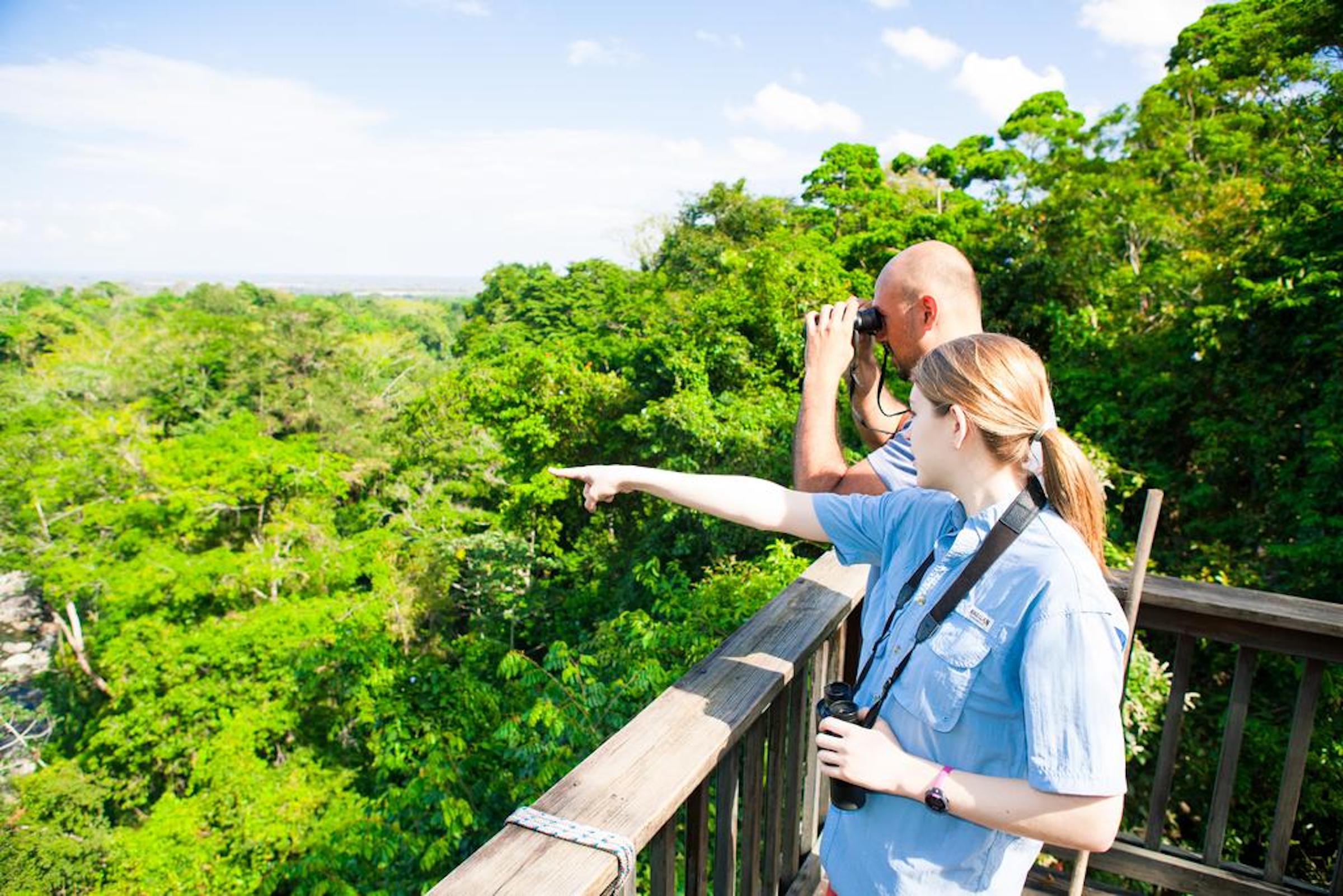 Ker & Downey's Guatemala and Honduras helicopter tour is the ultimate journey through the region's Mayan marvels. It all begins in the magical town of Antigua, one of the best preserved and most beautiful colonial cities in the Americas. Immerse yourself in Guatemala's Spanish and Maya heritage within the luxurious boutique confines of Posada del Angel and set out on a guided walking tour through the city, passing its breathtaking monuments and exploring an authentic coffee hacienda.
It is then time to board your private helicopter for a stunning flightseeing transfer over the Guatemalan Highlands and the waters of Lake Atitlán. Upon landing, enjoy a private boat ride around Lake Atitlán's villages, stopping to learn about the multigenerational weaving techniques of San Juan la Laguna and visiting Santiago's pagan saint Maximon. 
From Lake Atitlán, your Guatemala and Honduras helicopter tour transports you across the border to the famous Copán Valley of Honduras, home to one of the largest and most elaborate centers of the Mayan world. Explore this lush UNESCO World Heritage Site and retreat to your accommodations at Hacienda San Lucas for authentic Maya cuisine and the enveloping calm of the forest, illuminated by candlelight.
A private helicopter will then transfer you to Petén in northern Guatemala for two days amid the peaceful ruins of Yaxha and the fascinating archaeological excavations of Tikal, the city and ceremonial center of the ancient Maya civilization and the largest excavated site in the Americas. Enjoy a plethora of eco-adventure activities from your jungle-clad cabana of Las Lagunas Boutique Hotel before flying to Guatemala City for a special guided tour of the city and the indigenous clothing collections of The Ixchel Museum.
After an overnight in Guatemala City, your Guatemala and Honduras helicopter tour concludes back in Honduras within Pico Bonito National Park for two days of tropical fun: rafting down rivers, hiking to waterfalls, visiting manatee refuges, and luxuriating in The Lodge at Pico Bonito's 400 acres of pristine wilderness.
Book A Guatemala and Honduras Helicopter Tour
Contact a Ker & Downey destination specialist to customize your own journey, and read more about the seasonality and pricing in Central America. For even more travel inspiration, follow us on Instagram, Facebook, and Twitter.