Luxury Thailand Vacation
11 days / 10 nights
Thailand


Southern Islands in Style 
Thailand's southern islands beg to be explored on this chic 10-day Luxury Thailand Vacation. Marked by stylish accommodations, plenteous sea excursions, and fine cuisine, this getaway takes you to the most exotic beach paradises along the Andaman Sea and Indian Ocean.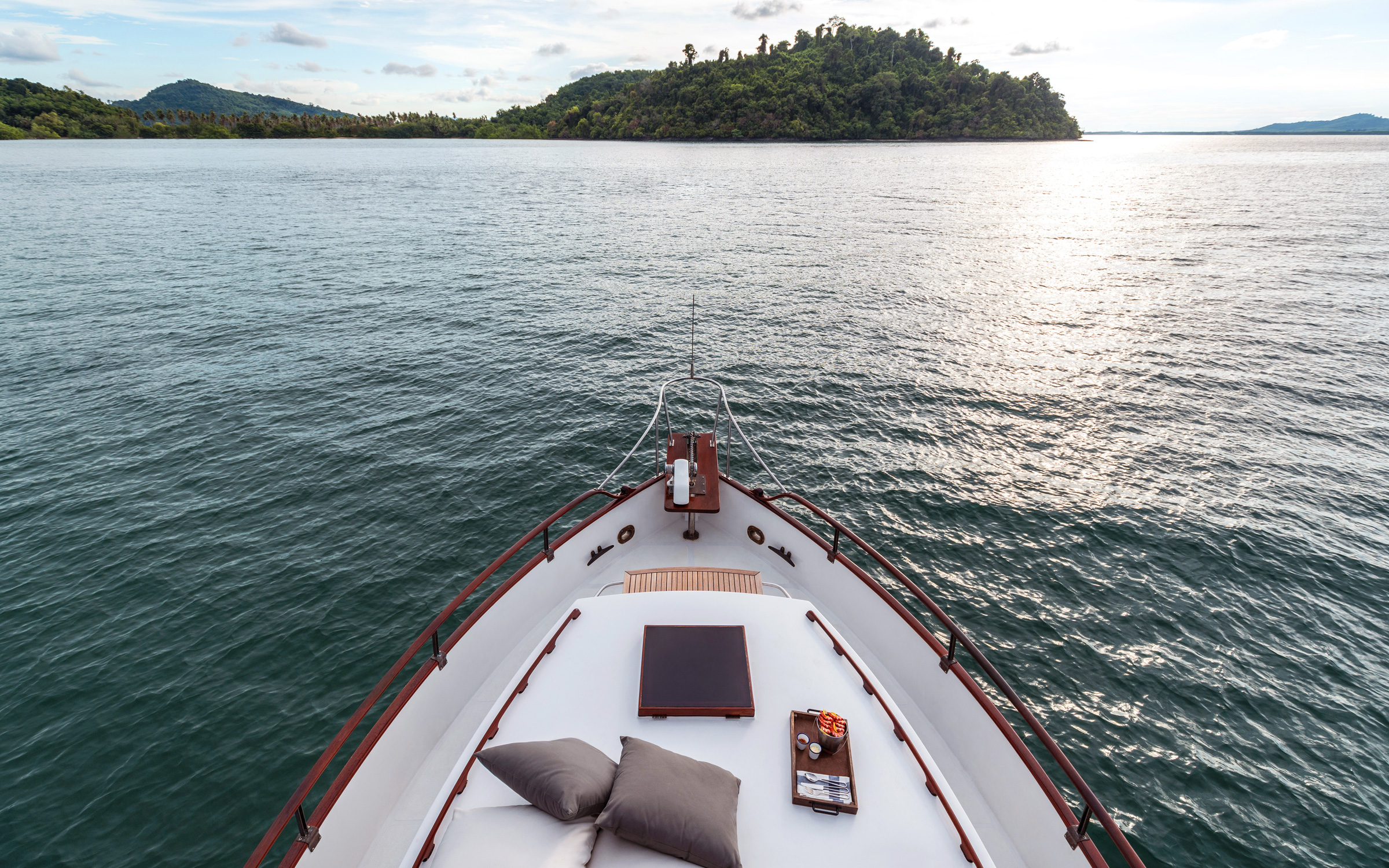 First, arrive in style in the City of Angels. Take up residence for three days at one of the city's most scenic riverside hotels, The Peninsula Bangkok. Indeed, its inventive W-shaped design has become a notable landmark on the skyline. It also ensures that all guest rooms have a dramatic view of the river and the Bangkok cityscape. On this leg of your Luxury Thailand Vacation, unlock the secrets of Bangkok's many public transportation methods. Travel via water taxi, longtail boat, and tuk-tuk to some of this eclectic city's most impressive landmarks. Highlights include Little Bangkok, Wat Pho, the Grand Palace, and the famous floating and railway markets.
Next continue to Thailand's southern islands. First up is Phuket, known for its exotic sandy beaches and impressive forests. It also boasts the warm waters of the Andaman Sea and the Indian Ocean. Your accommodations while here are two of Phuket's most beautiful and relaxing retreats: Point Yamu by COMO and Six Senses Yao Noi. Both havens are renowned for their modern elegance and luxurious details. Over four days, spend your time relaxing on the sand, sampling superb Thai seafood, and kayaking by twilight through twinkling caves. Additionally, cut through the waters by luxury speedboat, and visit uninhabited islands for swimming and snorkeling in the azure waters.
Finally, conclude your Luxury Thailand Vacation with two nights in Krabi. To get there, board your private boat to reach Rayavadee Krabi at the edge of Krabi Marine National Park. Here 26 acres of seaside tropical gardens and coconut groves nestle up against sheer limestone cliffs and lush jungle foliage. Whether escaping to a deserted beach for a sunset picnic, or spending the day visiting the emerald green waters, quiet coves, and rainbow-colored fish of nearby Phi Phi, Poda, Chicket, Tub, Si, and Hong Islands, each personalized experience promises an unforgettable adventure. Don't miss cocktails at the Grotto which nestles under an ancient limestone cliff on the edge of Phranang Beach.
Enjoy the many splendors of Rayavadee before returning to Bangkok for an evening walking discovery of Ratanakosin Island and the stunning accommodations at the award-winning Sukhothai Bangkok.
Book a Southern Islands in Style Journey
Contact a Ker & Downey Travel Professional to personalize your own Southern Islands in Style itinerary, and read more about the seasonality and pricing in Thailand. For even more travel inspiration, follow us on Instagram, Facebook, and Twitter.