Luxury New Mexico Trip
7 Days / 6 Nights
United States


Journey to the Land of Enchantment
Ker & Downey's Luxury New Mexico Trip reveals the best of The Land of Enchantment over one beautiful week. From the artisans of Santa Fe and the ancient Pueblo dwellings of Bandelier National Monument, to the museums of Taos and the "Wild West" wonders of the Sangre de Cristo Mountains -- let Ker & Downey be your American Southwest travel guide.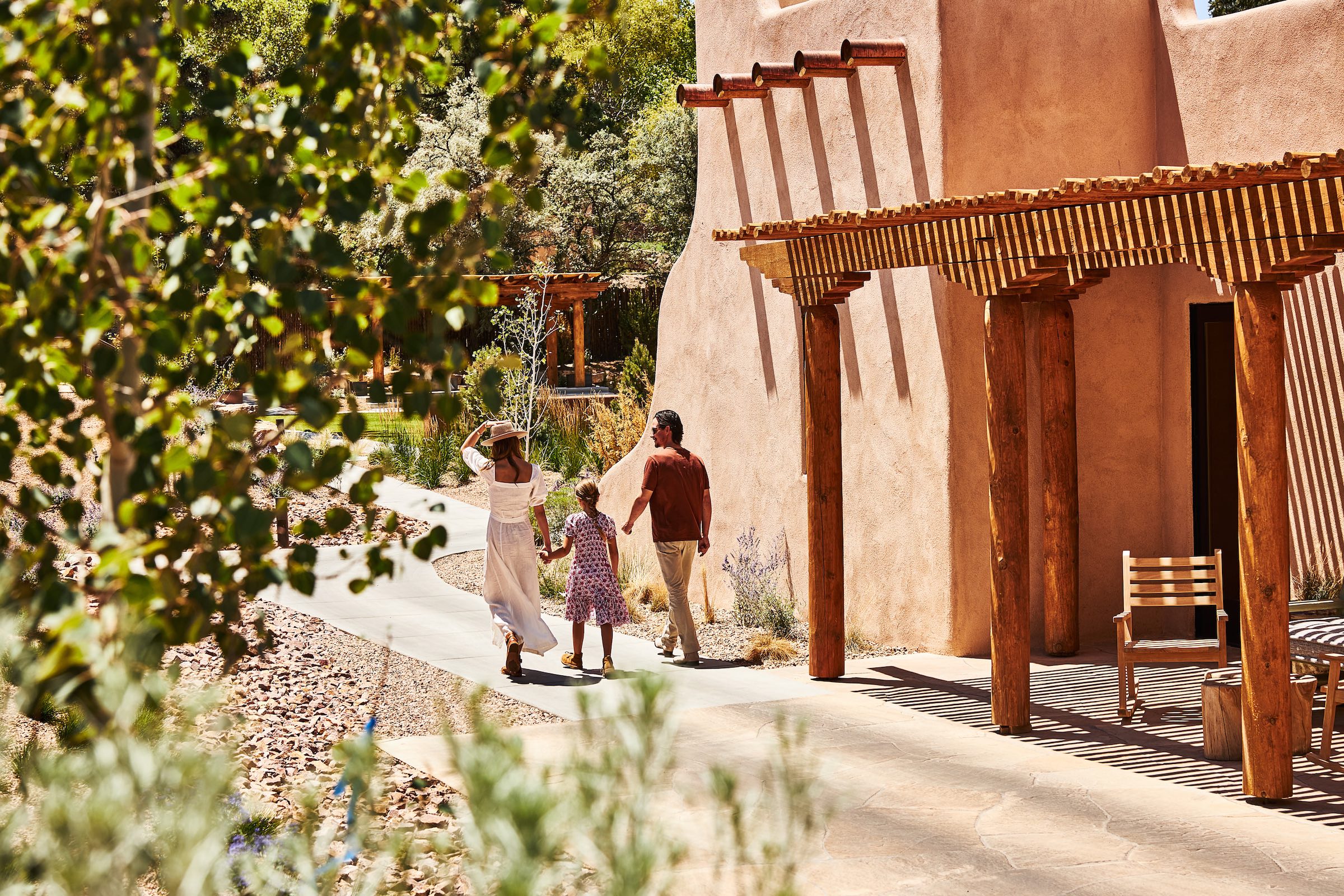 Welcome to The Land of Enchantment and the beginning of your Luxury New Mexico Trip with Ker & Downey! From your luxurious accommodations at Bishop's Lodge, Auberge Resorts Collection, you will have three days to dive into the beauty of Santa Fe and its surrounding wonders. Enjoy a day with a local art insider to learn about the city's artistic traditions, including its Navajo textiles, Spanish Colonial artwork, Taos colony paintings, and world-renowned museums.
You will also enjoy a day trip to Bandelier National Monument to climb the ancient ladders and navigate the narrow tunnels of this Ancestral Pueblo archaeological complex. Along the way, your private guide will provide insight into the spiritual and ceremonial practices of the diverse groups that inhabited this region over the millennia. Finally, visit the nearby town of Los Alamos, where the U.S. government developed the world's first nuclear weapon as part of a top-secret government program known as The Manhattan Project – as featured in the 2023 film, Oppenheimer. 
Continue your Luxury new Mexico Trip in Vermejo. As you travel north, stop along the way in Taos for a private tour customized to your interests. Perhaps visit one of the town's many museums, explore the central plaza, or visit the Taos Pueblo, which has been inhabited for more than 1,000 years by a Taos-speaking Native American tribe of Puebloan people.  
Finally, arrive at Vermejo Park Ranch near Raton, a region that once made up the heart of the old "Wild West." During your stay, embark on a wildlife safari with an expert guide in search of bison, elk, bears, mountain lions, and other resident animals. Learn about the conservation efforts associated with these beautiful creatures. You will also have a chance to explore the region's natural wonders by horseback -- like a true cowboy. Of course, there will also be time to enjoy the property's many complimentary activities, such as archery and Southwest American cuisine cooking classes.
Book a Luxury New Mexico Trip
Contact a Ker & Downey destination specialist to customize your own American Southwest travel itinerary. New Mexico also combines beautifully with Colorado, Arizona, and Utah -- so get started planning today, and read more about the seasonality and pricing in North America. For even more travel inspiration, follow us on Instagram, Facebook, and Twitter.