The Amazon and Andes
11 Days / 10 Nights
Ecuador


Luxury Ecuador Travel to the Amazon and the Andes
Luxury Ecuador travel comes to life on the ten-night land based Ecuador adventure from Ker & Downey. Discover the rural villages of Otavalo and the Ecuadorian Amazon's lush jungle. Then end at the doorstep of the Andean Highlands.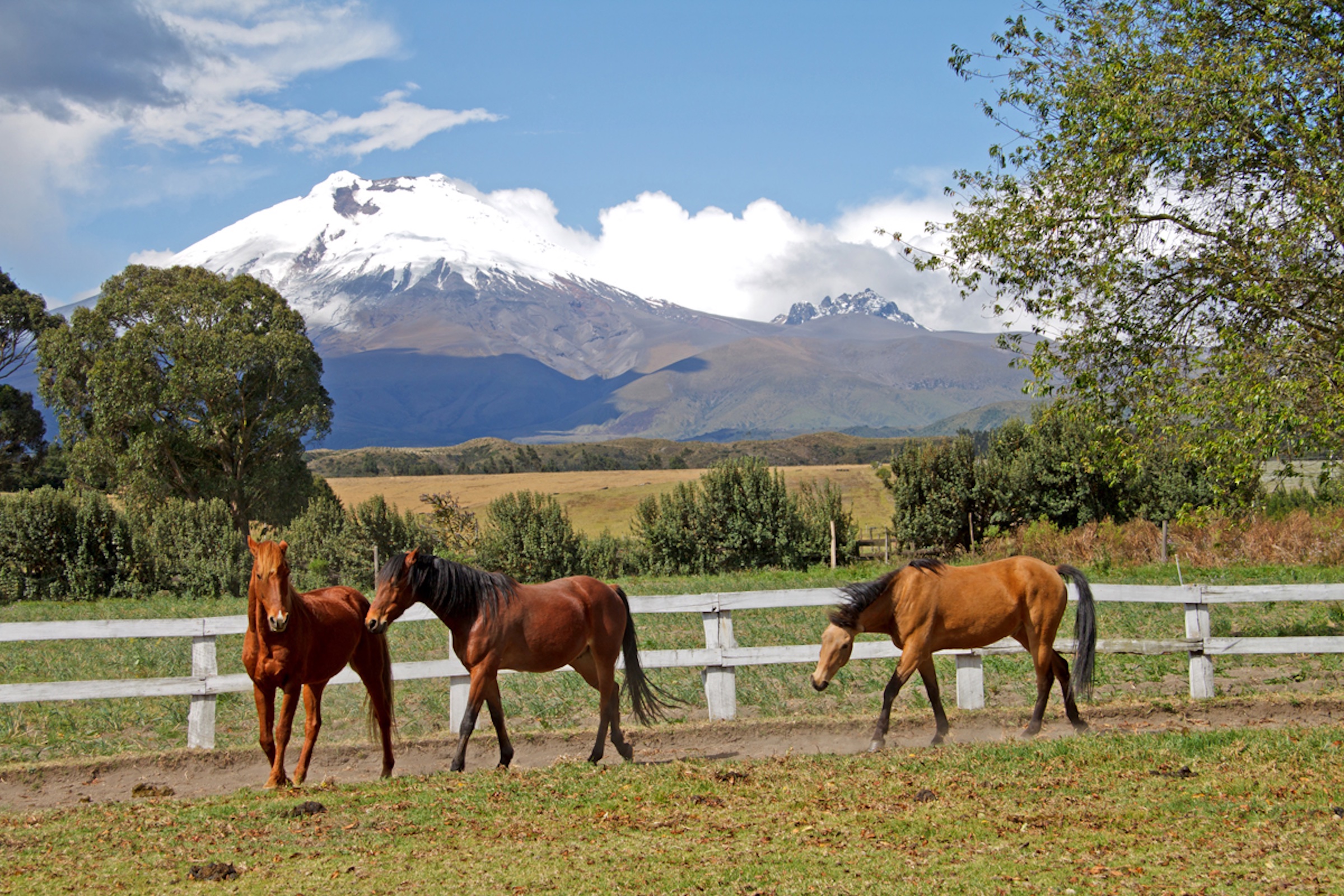 After a quick overnight in Quito in your historic luxury hotel, continue north to Hacienda Zuleta to begin your luxury Ecuador travels. This working farm and 17th-century estate nestled in the Northern Andes will serve as your home for three days. While here, enjoy the pastoral charm of the region with activities at the farm and incredible hikes into the mountains. You can also take embroidery lessons or visit the local markets to search for such goods as ponchos, scarves, and other fine woven textiles. Additionally, learn about the many educational and conservation efforts of the hacienda and its foundation.
Next, continue your Ecuador adventure tour in the Ecuadorian Amazon. Located in the Upper Amazon Basin, La Selva Jungle Lodge will cradle you amidst the trees for the three nights. Embark with native guides to discover the secrets of the rainforest, including Quechua cultures who have lived in harmony with the forest for generations. You can also visit the Butterfly Farm, observe tropical birds from the Tree Tower, and fish for piranha from the dock. 
Finally, journey into the Andes for the remainder of your luxury Ecuador travel itinerary. After an overnight in Quito, venture to the edge of Cotopaxi National Park on the site of a former Inca fortress for two days. With the Cotopaxi volcano always in sight, explore the park and the surrounding Highlands as well as the local Indian markets. Indeed, birders will thrill at the chance to see the Andean condor. Furthermore, the history of the hacienda itself promises to fascinate every guest.
Book Luxury Ecuador Travel with Ker & Downey
Want to experience your own Ecuador adventure tour? Choose additional countries and destinations (such as the Galapagos), change property selections, add activities, tours, and more. Contact a Ker & Downey destination specialist to customize your own journey, and read more about the seasonality and pricing in South America. For even more travel inspiration, follow us on Instagram, Facebook, and Twitter.