Luxury Eastern European Tour
14 Days / 13 Nights
Hungary, Croatia, Serbia, Bulgaria & Romania


Along the Danube
Ker & Downey's Luxury Eastern European Tour travels along the lower Danube River to five beautiful countries. Beginning first with a weeklong lower Danube river cruise traveling from Bucharest through Hungary, Croatia, Serbia, and Bulgaria, this unique itinerary then concludes with a post-cruise extension in Romania.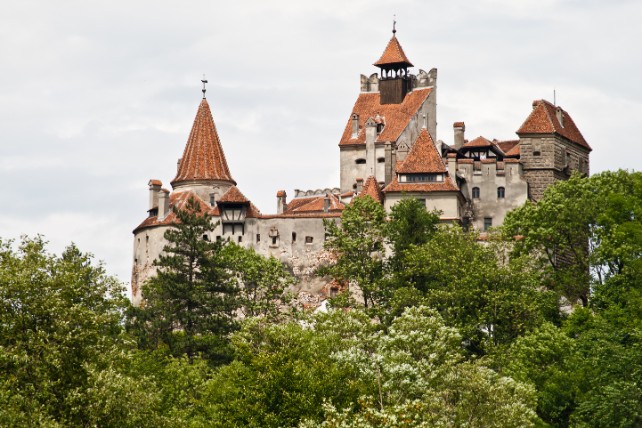 First begin your Luxury Eastern European Tour in beautiful Budapest. During your private tour through the city, bite into some sweet treats like strudel and Hungarian Dobos cakes. Budapest is known for its spas, so be sure to soak in a restored 19th-century steam bath and swimming pool while here.
Set sail on a Lower Danube River Cruise aboard your luxury river cruise vessel. Your Luxury Eastern European Tour will be filled with Celtic fortifications, medieval towns, and grand cities. It will also feature pastoral landscapes and the Danube's famed Iron Gates. Historians will marvel at the many UNESCO World Heritage Sites like the Christian Necropolis of Pécs and the Rock-Hewn Churches of Ivanovo. Likewise, nature lovers will love Bulgaria's fairytale wonder of Belogradchick and the bike-ready paths of Belgrade's Kalemegdan Park. Finally, wine connoisseurs will appreciate the Szekszárd wine region, one of the oldest red-wine-growing areas in Hungary. They will also savor the centuries-old wine-growing hills of Ilok and the Serbian plum brandy, Šlivovitz. There is truly something for everyone on a Lower Danube River Cruise.
After seven days on your Lower Danube River Cruise, delve even deeper into the culture and history of the region with a post-cruise extension into Romania. Slow and steady, your Luxury Eastern European Tour through Romania allows you to stay in several Transylvanian guesthouses where the hosts make you feel right at home. Of course, take time to explore the highlights such as Bran Castle, Peles Castle, and the Rope Street of Brasov. But don't forget to slow down and admire the view of the Piatra Craiului mountains from your countryside inn. Go stargazing where the light pollution is non-existent, and spot the brown bears of the Carpathians. Set out on a hike in Piatra Craiului National Reserve, and take a horse cart to the village blacksmith in Viscri to watch him work. The wonders of this Luxury Eastern Europe Tour will undoubtedly unfold before you every step of the way.
Your Luxury Eastern European Tour finally concludes in Romania's dynamic and historical capital city. Admire Bucharest's mix of neoclassical, Bauhaus, Art Deco, and modern architectural styles. Then visit the Palace of Parliament, the second largest administrative building in the world, second only to the Pentagon.
Book a Luxury Eastern European Tour
Ready to travel through Hungary, Croatia, Serbia, and Bulgaria on this suggested itinerary? Contact a Ker & Downey designer to customize your own journey. Choose additional countries and destinations, change property selections, add activities, tours, and more. With Ker & Downey, the choice is yours. Read more about the seasonality and pricing in Eastern Europe.