Luxury Chile and Bolivia Adventure
13 Days/12 Nights
Chile & Boliva


Two Countries: One Epic Travesía
Set off on an epic journey from the world's driest desert to the world's biggest salt flat on this Luxury Chile and Bolivia Adventure. Featuring a seven-day off-roading travesía between Atacama and Uyuni hosted by boundary-pushing Explora, this itinerary does more than just connect two countries: It invites adventurous spirits to stay longer and go deeper in some of the world's most remote regions.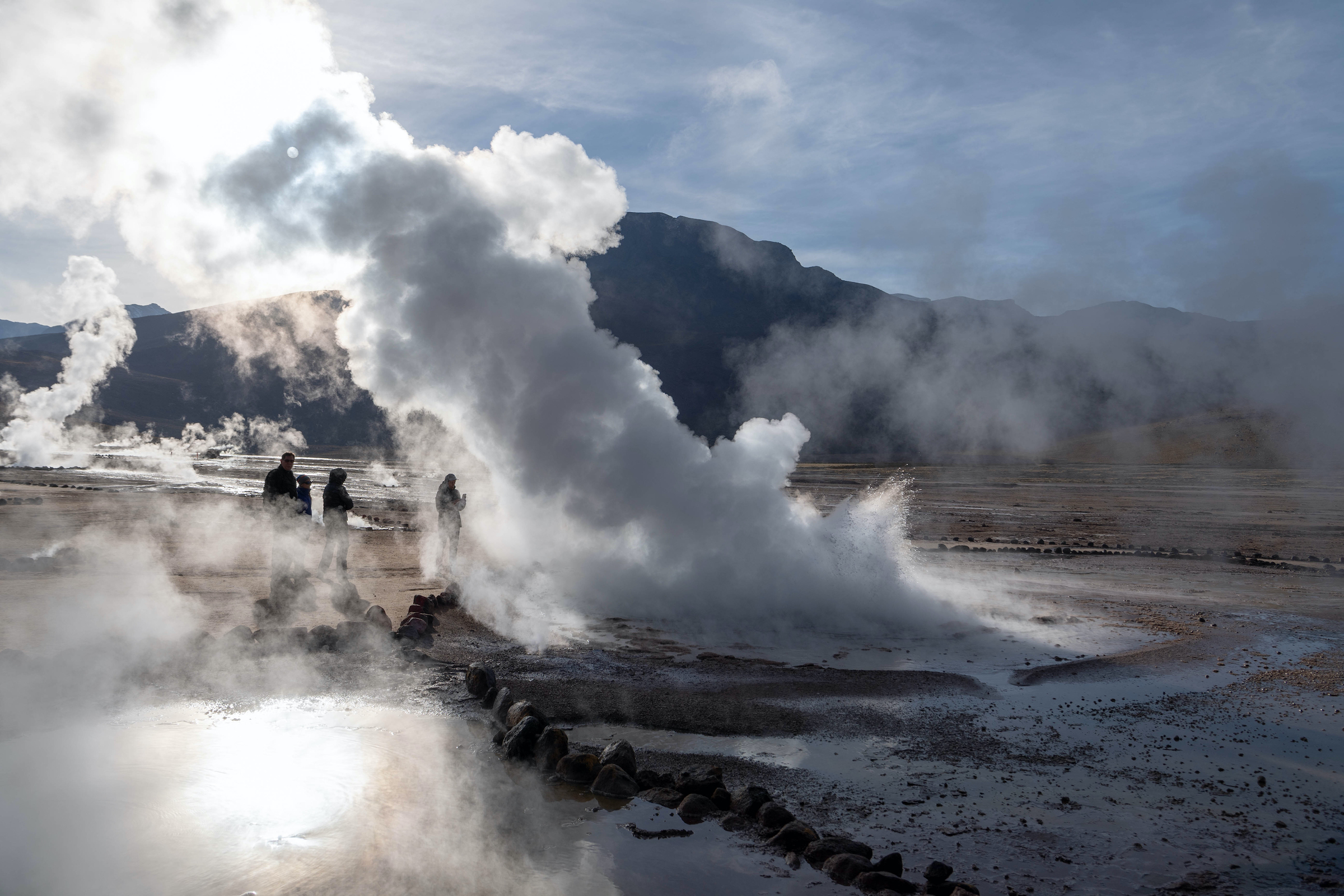 First, consider beginning your Luxury Chile and Bolivia Adventure with two restorative nights in Valparaiso, located an hour from Santiago. Enjoy a half-day privately guided tour of this charming seaside town, brimming with colorfully painted buildings and a bohemian vibe. In addition, you have the option to visit one of Pablo Neruda's homes-turned-museums to get a glimpse into the beloved poet and Nobel Prize winner's life and mind.
Next, embark on the Explora Travesía at their luxury outpost in the Atacama Desert, a land of superlative natural and cultural features. This is the driest and most beautiful desert on Earth. Therefore, the daily menu of activities scour every corner of its terracotta landscape. Activities range from light to difficult, and short to long. And they feature every exploration method: hiking, horseback riding, biking, driving, walking, and even mountain climbing. You and a guide will come up with the adventure that feels best to you and your preferred pace. However, we suggest an astronomy session in the hotel's observatory — a can't miss opportunity!
Volcanoes & Lagoons
It is finally time to begin the Explora Travesía into Uyuni. Depart via 4×4 vehicle, led by an expert guide, through the Andes toward Bolivia. After you cross the border (just 29 miles away), you will delve into the wonders of the Altiplano. This is a land filled with active volcanoes, geysers, and lagoons filled with flamingos. Indeed, the Colorada Lagoon affords the perfect flamingo viewing conditions. It's also a great place for a picnic lunch. You will eventually reach your remote Mountain Home in Ramaditas in the heart of the Altiplano. Here, you are greeted by delicious local cuisine, welcoming staff, and intimate accommodations. Rest up and watch the sun set across the horizon.
Highland Villages
Next, the Explora Travesía sets out toward the villages in the Highlands where ancient towns showcase the traditional way of life. Pass by crops of quinoa, herds of animals, and outstanding landscapes. Also either hike or alternate driving and walking through ancient mines and valleys. A highlight of this region is the Turquiri lagoon, with its birds and rock formations. Then continue onward to Chituca to learn about the local way of life from the villagers. Rest up at your next Mountain Home in Chituca with its cozy living room and incredible views over the Andean landscape.
Uyuni Salt Flats
At last, arrive at the largest salt flat in the world — also the flattest place on Earth. But first, explore the cactus forests and agricultural terraces nearby. Alternatively, visit another local village before journeying toward the Gruta de Las Galaxias, a cave with rare geological formations. Suddenly, a plain of endless white will emerge seemingly out of thin air: the Uyuni salt flat.  This otherworldly landscape — which is visible from space — offers plenty of opportunity for exploration: Choose from hikes, overland trips, bike rides, volcano climbs, and more. You will have two nights at Explora's stunning Uyuni lodge, perched on the slopes of the Tunupa volcano.
Say farewell to the Explora Travesía and conclude your Luxury Chile and Bolivia Adventure in La Paz, Bolivia. While here, embark on a privately guided city tour of the world's highest capital city.  Also enjoy wonderful aerial views of La Paz City during a ride to El Alto by cable car. Then escape the city's buzz with a stop in Moon Valley, an out-of-this-world landscape of stone formations.
Embark on an overnight Sun and Moon Islands escape via hydrofoil cruise on Lake Titicaca. Cruise to the Sun Island to visit the  You will be transferred from La Paz to the shores of Lake Titicaca, where you will board the hydrofoil to start the cruise. Stop at the Sun Island to visit the Pilcocaina Temple ("Palace of the Sun"). Overnight in a comfortable eco lodge before walking down the Inca "Grand Stairs" to the Sacred Foundation. Here you can taste the water believe to provide eternal youth and happiness.
Cruise onward to Moon Island to explore the Iñak Uyu Temple ("House of the Virgins of the Sun"). Then stop in Copacabana to visit the shrine of Virgen de la Candelaria, also called the "Dark Virgin." Meet a local family before returning to your hotel in La Paz, enjoying the road running parallel to the mighty peaks of the Andes… a final farewell on your Luxury Chile and Bolivia Adventure.
Book a Luxury Chile and Bolivia Adventure 
Contact a Ker & Downey Travel Professional to personalize your own Chile and Bolivia Adventure, and read more about the seasonality and pricing in South America. For even more travel inspiration, follow us on Instagram, Facebook, and Twitter.