Luxury Arctic Cruise
11 Days / 10 Nights
Finland & Norway


Scandinavia Luxury Travel At Its Very Best
This Luxury Arctic Cruise by Ker & Downey embodies Scandinavia luxury travel at its very best. Embark on a 5-night wildlife expedition cruise around Spitsbergen, then enjoy a 5-night extension in Finland.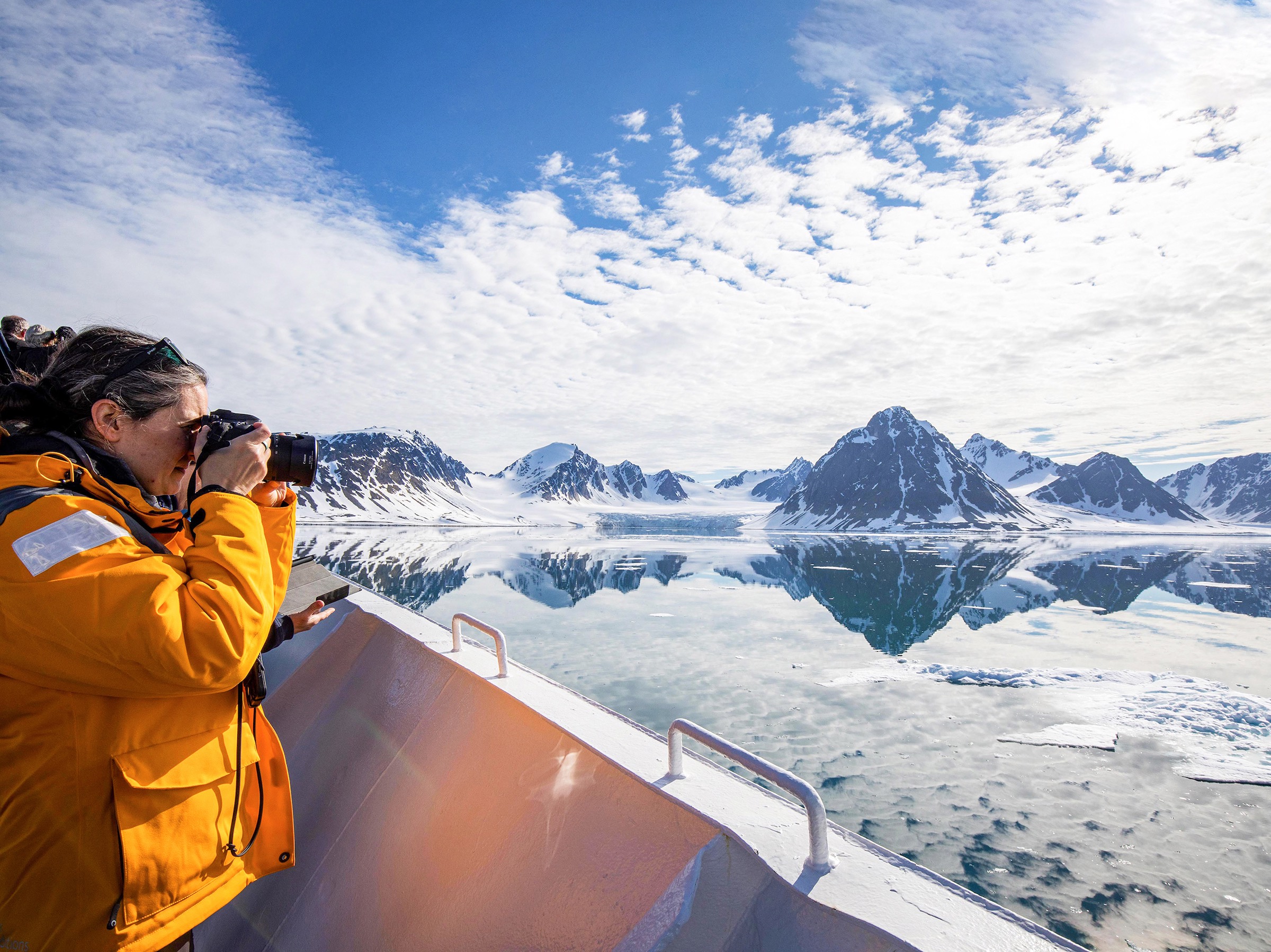 After an overnight in Helsinki, your Luxury Arctic cruise begins in Longyearbyen, Spitsbergen's largest settlement. Here you will have some time to explore before embarking on your premier expedition vessel.
Over five nights, enjoy a luxury Arctic expedition cruise around the shores of this magical island. Indeed, the cliffs, fjords, and glaciers of this rocky island play host to a thriving and diverse ecosystem. Covering western Spitsbergen, your Arctic travels will afford ample opportunities to view immense glaciers, deep fjords, soaring mountains, and unique flora and fauna. This includes walrus settlements, Arctic birds, resident reindeer, and, of course, the iconic polar bear.
Your luxury Arctic cruise then ends as it began, in the frontier-style settlement of Longyearbyen. From here, you will fly back to Helsinki for a relaxing visit to the Loyly Sauna — an ideal stop after your Arctic adventure. Next, explore the city on a privately guided architecture and design tour. Highlights include Modernist Aalto's Finlandia Hall, Temppeliaukio Church (Rock Church), Kiasma's Museum buildings, and Studio Aalto and The Aalto House.
Afterwards, Scandinavia luxury travel continues in Naantali for a special spa holiday. You will no doubt fall in love with the town's beautiful waterfront and historical center. Explore the city with a private guide. Then visit nearby Turku to see its medieval castle, beautiful parks, and interesting monuments. A highlight will no doubt be the Crafts Museum, which was constructed using wooden houses from the 18th and 19th centuries. It is also an ideal spot for souvenir shopping before your departure home.
Experience Scandinavia Luxury Travel with
Ker & Downey
Ready to make your Arctic luxury cruise a reality? Contact a Ker & Downey destination specialist to customize your own journey and read more about the seasonality and pricing in Northern Europe. For even more travel inspiration, follow us on Instagram, Facebook, and Twitter.