Iran History and Culture
10 Days / 9 Nights
Iran


Highlights of the Silk Road
This wholly-unique journey to Iran highlights some of its most notable achievements throughout the course of human history: incredible architectural masterpieces, contributions to art and religion, and prominence on the ancient Silk Route. Uncover its rich tapestry of history across 10 days of Iran luxury travel with Ker & Downey, and learn more about this journey on our blog.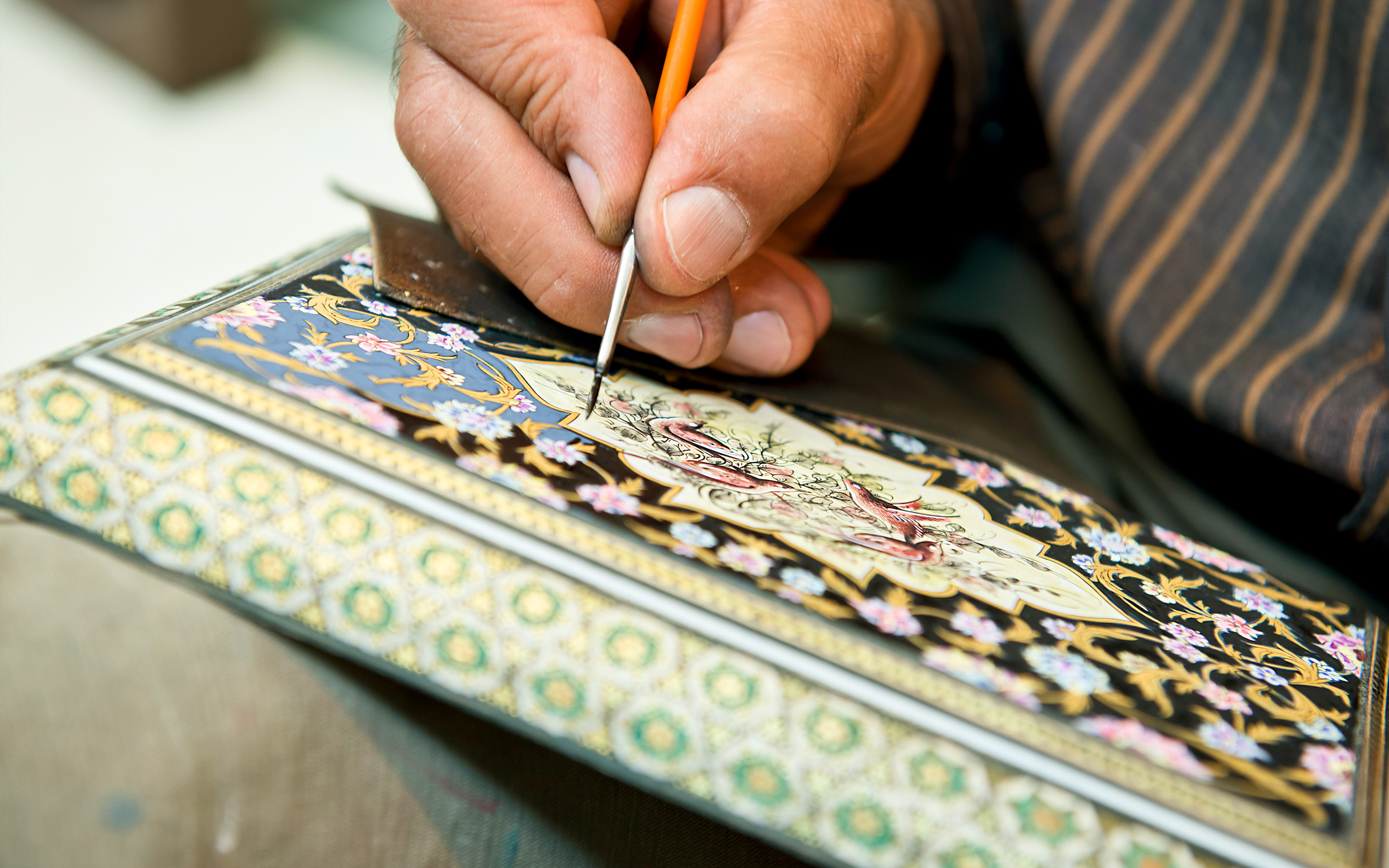 Begin in Tehran, Iran's capital city and home to many of the country's famous palaces and museums. Among the sites on your first-day tour, you will see the former residence of the last Royal Family of Iran, the gleaming White and Green Palaces, and the country's cache of jewels kept hidden in the vaults of the Central Bank of Iran.
Continue to Shiraz, the historic center of Persian culture and a staple of Iran luxury travel itineraries. Leave the city for a full day tour of the ancient sites and rock-relief carvings at Persepolis, the ceremonial capital of the Achaemenid kings. In the city, visit the gardens and final resting place of the great lyric poet Hafez, plus the 11th-century Vakil Bazaar. The gorgeous buildings you will see in Shiraz are captivating both inside and out, inlaid with glittering mirrors and shimmering turquoise.
On day five visit Pasargadae, the palace complex and tomb of Cyrus the Great. You will then spend one day in Yazd, the epicenter of Iran's small but devout Zoroastrian community. At the city's Fire Temple, see the flame that has been burning for more than 1,500 years. You will also meet one of the faith's oldest practitioners who still assists with the unique burial rituals.
Depart next for Isfahan, the 17th century capital of the Safavids. The architecture of Isfahan is world-renowned, and its centerpiece is without question the Maidan-e-Naghsh-e-Jahan square. The square itself is a UNESCO-designated World Heritage Site, and many of the mosques and palaces that surround its manicured lawns have earned the same prestigious distinction. Fill your senses at the Qeisarieh Bazaar in Isfahan and venture farther afield to discover magnificent 17th-century palaces and pavilions.
On the way back to Tehran for the final evening of your Iran luxury travel journey, visit the small cities of Natanz and Kashan. Each hosts its own unique architectural treasures, from the beautiful Islamic Complex to the lush gardens of Fin. This is a journey for the intrepid, open-minded traveler who wishes to explore an Iran beyond what you might imagine.
Book an Iran History and Culture Tour of Your Own
Contact a Ker & Downey Travel Professional to personalize your own exploration of Iran's History and Culture, and read more about the seasonality and pricing in the Middle East. For even more travel inspiration, follow us on Instagram, Facebook, and Twitter.