Inca Explorer
12 Days / 11 Nights
Peru


Discover Ancient Heritage and Cultural History
Ker & Downey's Inca Explorer journey is an adventure through the ancient heritage of Peru and the fascinating cultural history of this beautiful country, all in the utmost luxury. Channel your inner Inca explorer as you visit the Sacred Valley and Machu Picchu and tour Cusco. Then experience the stunning architecture of Arequipa and the majesty of the Colca Valley.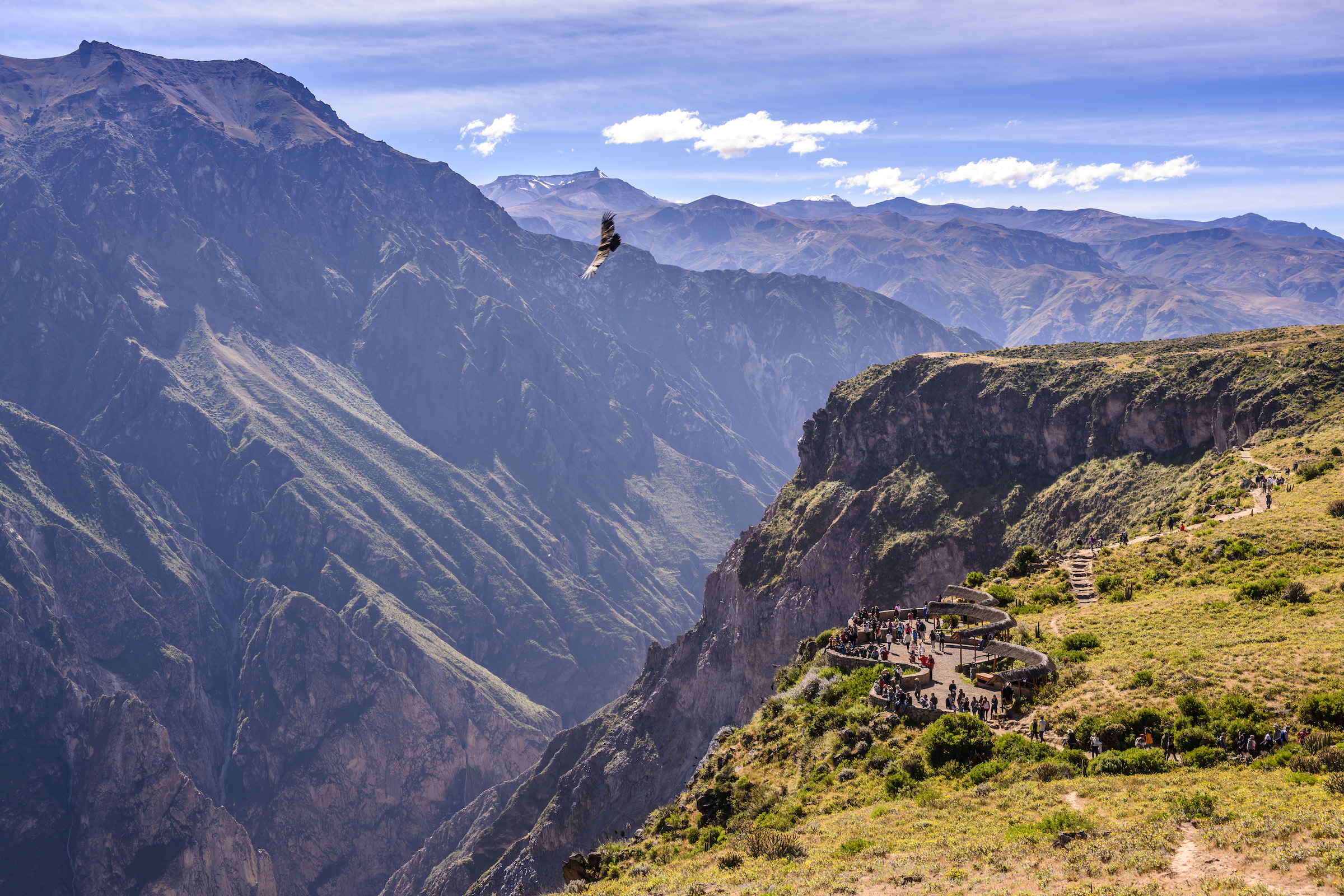 After a recuperative overnight stay in Lima, your Inca Explorer adventure begins amid the magic of the Sacred Valley of the Incas. On your way to your privileged riverfront accommodations, stop to learn the ancient weaving techniques of Andean clothing in Awanacancha. Also, shop at a local craft market, explore the Pisac archaeological ruins, and share lunch with a local family amid their collection of Inca and colonial art. During your stay in the Sacred Valley, channel your inner "Inca explorer" with a thrilling river rafting outing on the Urubamba River. Then climb up the region's Via Ferrata, and explore the Chachabamba archaeological complex.
You will eventually have the opportunity to hike to The Sun Gate, the gateway to  Machu Picchu. An overnight in Aguas Calientes allows you to recover from your hike with a dinner of authentic Andean fare. It also offers a chance to visit Machu Picchu for an enviable second time.
Next, continue your luxury Peru history tour on board the Hiram Bingham luxury train. Enjoy a luxurious, 1920s-inspired journey through the Andes to Cusco. From your oxygen-enriched accommodations, get to know Cusco through its many flavors. First visit the San Pedro market to see the locals in action. Then try your hand at an Andean chocolate workshop at the Chocomuseum.
Continue your Inca Explorer journey in the "White City" of Arequipa, situated in the shadows of three impressive volcanoes. Tour the incredible colonial architecture from your accommodations, a national historical monument.
From Arequipa, it is just a stone's throw to the Colca Valley, where you will relax in the lap of luxury at Las Casitas, A Belmond Hotel. Explore the valley, discover the Andean condor, visit the traditional villages still using ancient agricultural terraces along the canyon walls, and indulge in the fabulous spa treatments available at Las Casitas.
Your luxury Peru history tour finally concludes in Lima with a tour through the "City of Kings." Take part in a special hands-on cooking class with a local expert to learn the secrets of Peruvian cuisine — the perfect conclusion for any true Ker & Downey Inca explorer.
Book a Luxury Peru History Tour
Contact a Ker & Downey destination specialist to customize your own luxury Peru history tour, and read more about the seasonality and pricing in South America. For even more travel inspiration, follow us on Instagram, Facebook, and Twitter.