Handcrafted South Korea
11 days / 10 nights
South Korea


Culture and Cuisine
Ker & Downey delivers luxury South Korea tours as few else can. On this 10-day handcrafted trip to South Korea, discover Korean temple food at Jinkwansa temple, sample other Korean cuisine like bibimbap in Jeonju, and visit a number of historic and cultural sites.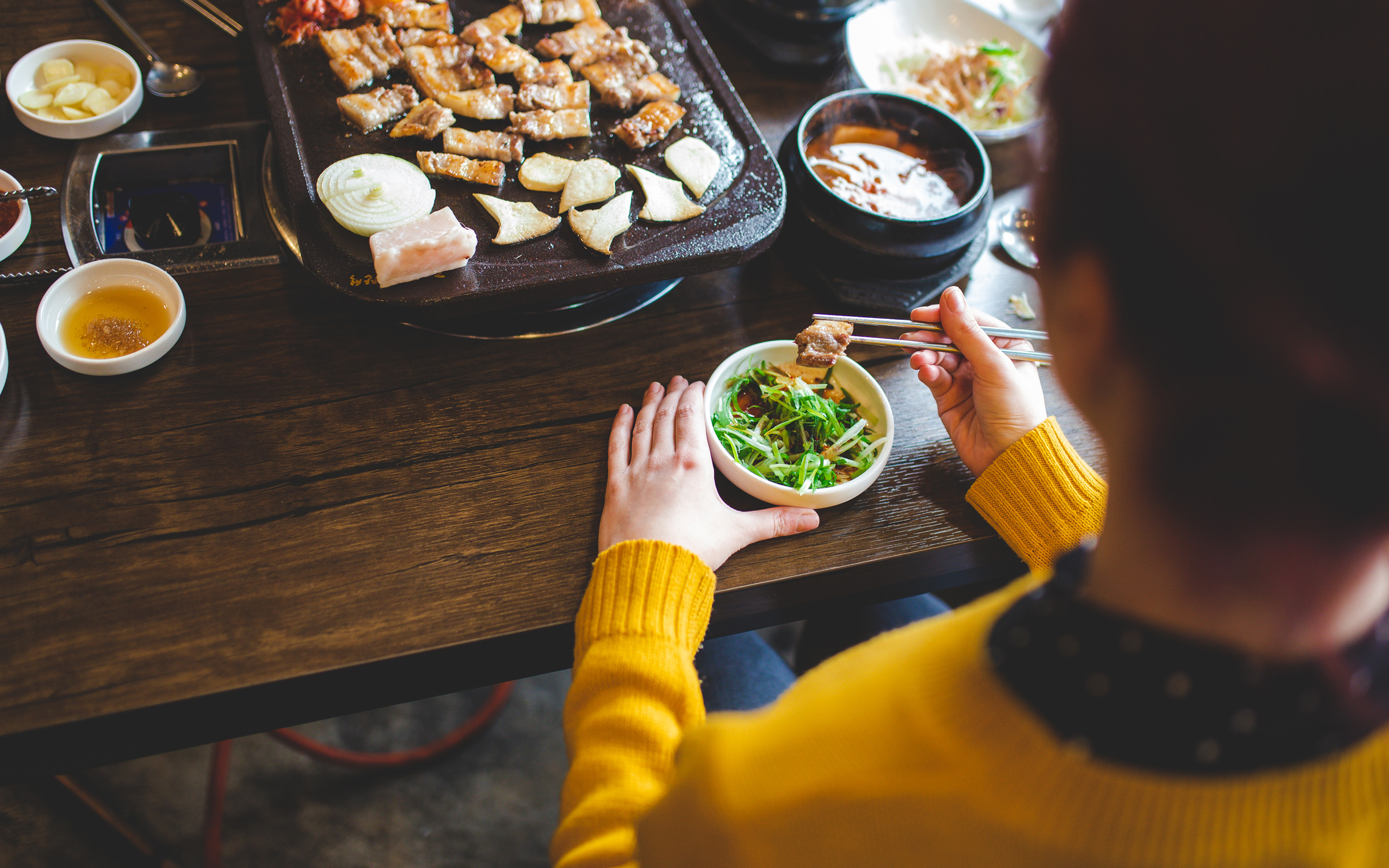 The Jinkwansa temple in Seoul's Bukhansan National Park is one of the oldest temples in South Korea. The 12th-century Buddhist temple sits on top of a mountain and is the preeminent location for Korean temple cuisine. Buddhist nuns run the entire temple and have for centuries grown, cooked, and eaten the Korean temple food as a way to practice Buddhist teachings. It is vegan and free of MSG, garlic, onion, and leeks. But instead of the expected blandness, the pickled, fermented, and dehydrated foods the nuns infuse into their dishes pack this cuisine with flavor. While at Jinkwansa temple, enjoy tea and a Korean temple food lunch with a Buddhist monk.
Visit Gyeongbokgung Palace in northern Seoul. Built in 1395, it is the largest of the Five Grand Palaces and the most beautiful. The National Palace Museum and National Folk Museum are also located on its grounds.
Finally, pay a visit to Gwangjang Market, which dates to 1905. There you'll find 5,000 independent shops carrying traditional Korean clothing and handcrafts.
Seoul to Busan
Travel from Seoul via a high-speed train to Gyeongju. There are numerous UNESCO World Heritage Sites to explore there. The Yangdong Folk Village, a traditional yangban (Korean aristocracy) village dating to the 15th century, has over 160 tiled and thatched-roof homes. Of these historic homes, 54 homes over 200 years old have been preserved.
You'll also visit Bulguksa Temple, a Buddhist temple complex located on the slopes of Mount Tohamsan. Established in the 8th century under the Silla dynasty, it comprises a series of wooden buildings on stone terraces. Bulguksa is unquestionably a masterpiece from the golden age of Buddhist architecture. It is also one of Korea's largest and oldest surviving temples.
Busan
In Busan, experience authentic local food culture through cooking, dining, and tea with a local chef. After sourcing fresh ingredients from the market, you and your chef will create and enjoy four dishes.
While here, visit Gamcheon Cultural Village, the "Machu Picchu of Busan." The homes of Gamcheon were built on the slope of a mountain in a staircase fashion in the 1920's and 30's. But it wasn't until 2009 that a public art-themed renovation effort converted the village into the cultural hub that it is today. With the renovation, art students, professional artists, and residents decorated the village with art and painted the homes bright colors. Today it is undoubtedly one of Busan's most colorful spots.
There are also a number of markets in Busan you can visit. The Gukje Market is one of Korea's largest markets. Or rather, visit the Jagalchi Fish Market, one of the largest seafood markets in Asia.
In Jeonju, visit the Jeonju Hanok Village, known for its 800 traditional Korean houses called 'hanok.' Here you can see the contrast between the traditional homes and the modern city that surrounds it. Built in the 1910s, the city retains its historical charm and traditions. In 2010, it was recognized as an International Slow City for its relaxed pace of life where the traditional culture blends with nature.
While in Jeonju, enjoy a local dish called bibimbap. The traditional Korean dish mixes more than 30 ingredients selected according to the ancient wisdom of yin and yang and the five elements into one pot. A far cry from the vegan Korean temple cuisine you tried at the start of your journey, Jeonju-style bibimbap typically features thinly sliced beef and an egg, in addition to spicy gochujang chili pepper paste and kimchi.
Spend your last night at Gyeongwonjae Ambassador Incheon in a traditional hanok-style accommodation with ondol (heated floors). Enjoy a 5-course Korean "farewell" dinner in one of Sura's private dining rooms.
Book Your Own Handcrafted South Korea Tour
Ready to take your own journey to South Korea and sample Korean temple cuisine and other traditional foods? Contact a Ker & Downey Travel Professional to personalize your own Handcrafted South Korea tour, and read more about the seasonality and pricing in East Asia. For even more travel inspiration, follow us on Instagram, Facebook, and Twitter.