Gourmet Germany Culinary Tour
11 Days / 10 Nights
Germany


An Unparalleled Culinary Exploration
From Frankfurt to Hamburg, Ker & Downey's Gourmet Germany culinary tour reveals a range of delicious diversions. The Michelin stars shine brightly on this 10-night culinary journey through Northern Germany.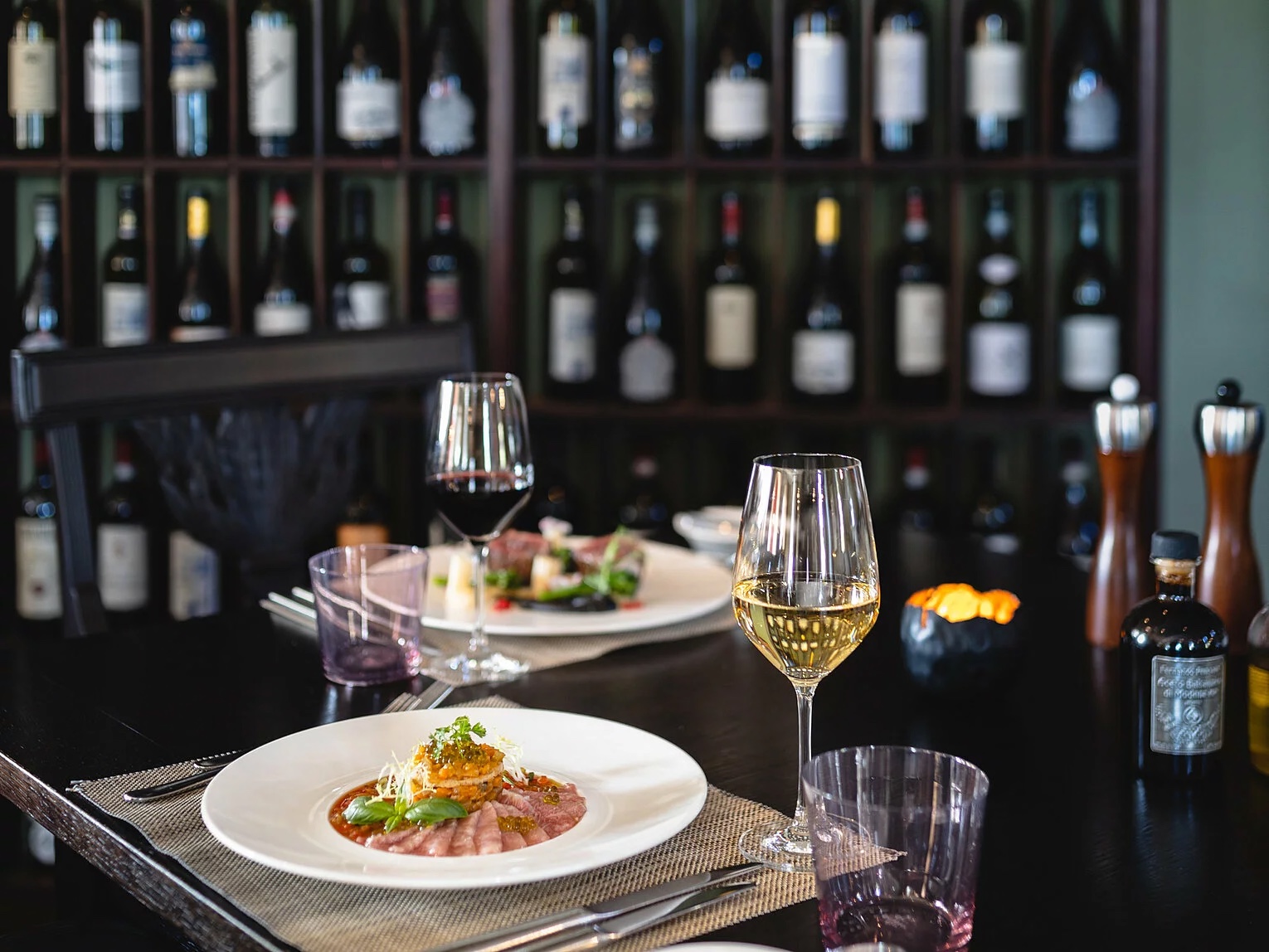 Your Germany culinary tour begins in Frankfurt with accommodations at an enchanting luxury hotel located in the center of the city. While here, dive into the culinary history of Europe's largest financial center with a full-day privately guided tour. Explore the historic city's architecture and the legendary Kleinmarkthalle with its 60+ vendors. Indeed, a taste of cider at a local wine pub and reservations at a premier restaurant in town serve as highlights of your time in Frankfurt.
Next, your Germany culinary tour continues in the Geisenheim region of Germany. Here you will enjoy a stay and a once-in-a-lifetime reservation at Restaurant Schwarzenstein by Nils Henkel. This two-Michelin starred restaurant serves only two menus, FAUNA and FLORA, which are truly unique and imaginative. You will also enjoy a VIP tour of the 1,200-year old Schloss Johannisberg and Rheingau vineyards. It is the world's first Riesling wine estate originally founded as a Benedictine monastery. Follow it all up with a private guided tour of Koblenz, located where the Mosel river joins the Rhine.
Then transfer to the Cologne region of Germany and your luxury accommodations with views overlooking Cologne Cathedral. While in Cologne, enjoy a private guided walking tour of the city to uncover its 2,000-year history. Visit the cathedral, Museum Ludwig, Praetorium, Hohenzollern Bridge, and a stop on a rooftop terrace with fabulous views over Cologne. Since this is a Germany food tour, dinner will take place at three-Michelin starred Restaurant Vendôme. This establishment is internationally regarded as the best restaurant in Germany.
Afterwards, journey to the iconic region of Münster for an in-depth discovery of the delicacies of Westphalia. Germany culinary tour experiences in Münster include a personally-designed Münster-Westphalia gourmet excursion. Additional, set out on a visit to the "Foucault Pendulum" Art installation by Gerhard Richter. While here, you will be personally received by the curator.
Your Gourmet Germany Culinary Tour finally concludes in beautiful Hamburg amid the grand ambiance of Fairmont Hotel Vier Jahreszeiten. Catch a glimpse of Hamburg's highlights with a private guided tour of the city. As a result, you will have the opportunity to visit the impressive Port of Hamburg and dine with locals at the Hamburg Fish Market, a cornerstone of the city since 1703. Later, marvel at the custom model creations at Miniatur Wunderland and savor a final farewell dinner at 2-Michelin starred Restaurant Haerlin by Christoph Rüffer. In addition, a private transfer to the airport ensures a seamless departure for your return journey home.
Enjoy a Germany Culinary Tour with Ker & Downey
Ready to dig into our Gourmet Germany Culinary Tour with its wide range of delicious diversions? Contact a Ker & Downey designer to customize your own journey, and read more about Western Europe seasonality and pricing.