Ghana Wildlife and Culture Tour
14 days / 13 nights
Ghana


Where Wildlife and History Converge
This in-depth Ghana Wildlife and Culture Tour is designed to maximize the wonderful experiences available on a 14-day tour of this incredible West African nation. Spend time exploring Accra, the Ashanti Kingdom, Tamale, Mole National Park, and more. Delve into Ghanaian history and culture, spot rare wildlife species, and take some time to relax at delightful West African resorts.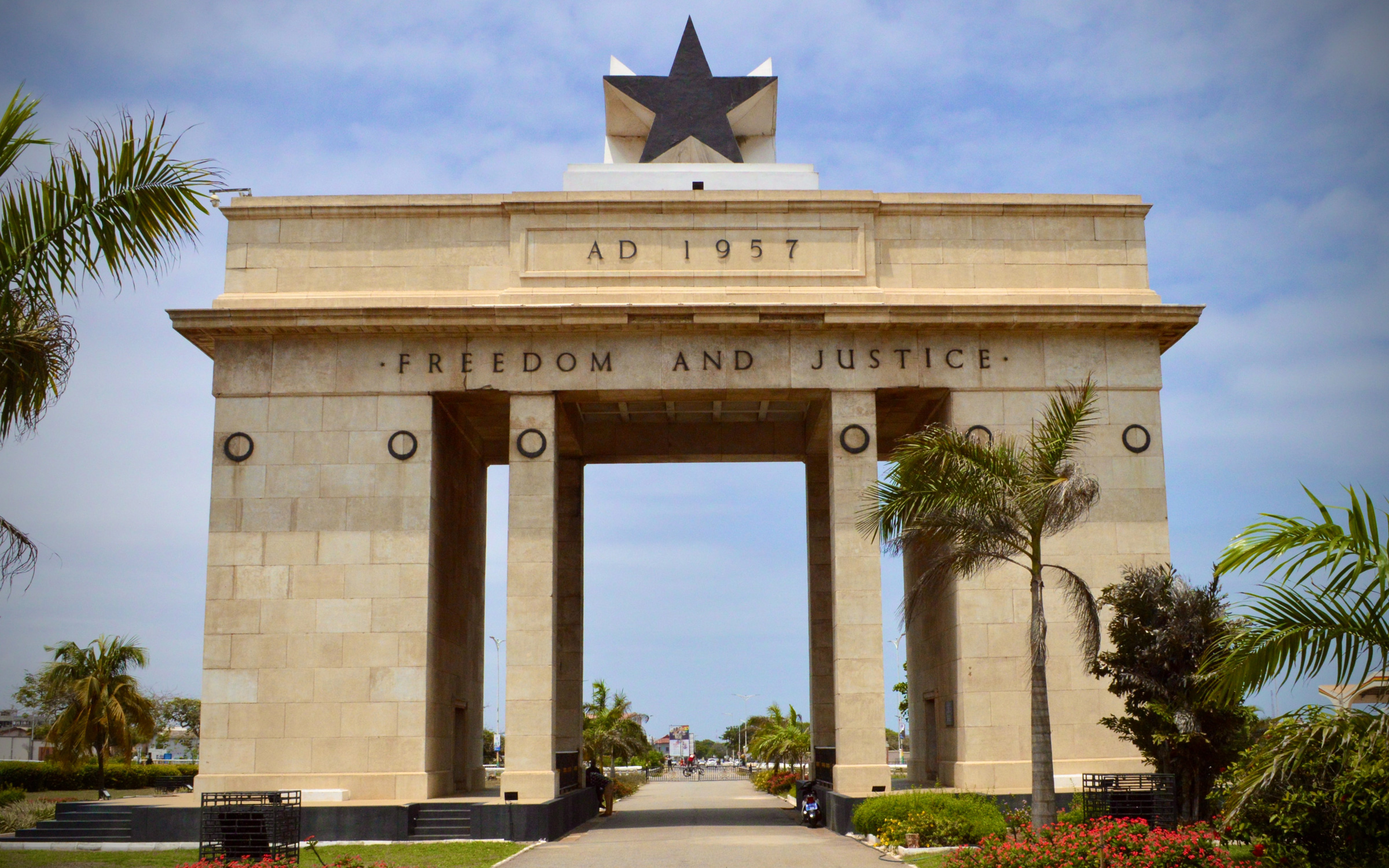 This Ghana Cultural Heritage Tour begins on arrival into Accra with a special akwaaba (welcome) and a city orientation tour, time permitting. 
The next day, the morning is devoted to Ghana's independence movement and includes stops at Independence Square and the Kwame Nkrumah Monument. In the afternoon, visit Jamestown and Ussherfort, the oldest districts in Accra, shop at Makola Market, and enjoy drumming lessons at the W.E.B. DuBois Memorial Center for Pan African Culture. 
Day three is at leisure, allowing time to enjoy the resort's amenities, visit Accra's beaches, or spend some time shopping.
The safari portion of this Ghana Wildlife and Culture Tour begins on day four with a flight to Tamale. After an orientation tour of Tamale, head onwards to Zaina Lodge in Mole National Park, West Africa's first luxury safari lodge. Arrive in time for an afternoon safari either by vehicle or on foot. Spot some of the more than 90 species of mammals and 400 bird species, looking out for elephant, buffalo, western hartebeest, defassa Waterbuck, and oribi, among others.
After another exciting game drive or walk the next morning, head to Mognori for a walking tour and canoe safari, followed by a visit to the mud-stick mosque at Larabanga.
The next day, visit Wechiau Hippo Sanctuary to learn about this unique community project. Take a canoe ride along the Black Volta River to spot these enormous mammals sunbathing or wallowing in the mud. Then, stop at a local village on the way back to the lodge to learn about local life.
Day seven is at leisure. This is a great opportunity to enjoy some of the lodge's amenities or view game coming to drink at the two busy waterholes, including hyenas and baboons. 
Wake up the next morning for a quick farewell game drive in Mole National Park, and then head onwards to Kintampo Falls and the monkey sanctuary in Boabeng-Fiema en route to Kumasi.
Spend the next day enjoying hotel amenities and resting after the last few days' safari excitement. 
Day ten is devoted to exploring Kumasi. Begin with a visit to Manhyia Palace to learn about the Ashanti Kingdom's rich history and culture. Continue to the National Cultural Center, home to the mystical Komfo Anokye sword, followed by a visit to Kejetia Market, the largest outdoor market in West Africa.
The last day in Kumasi continues to explore Ashanti culture and crafts. Visit a Kente weaving village and have a naming ceremony with the village chief. Continue to Ntonso to learn about Adinkra stamping and Ahwiaa to see craftsmen producing intricate carvings.
On Day 12, enjoy a leisurely breakfast in Kumasi before departing by road to Accra. Stop along the way at Bobiri Forest Reserve and Butterfly Sanctuary, the only butterfly sanctuary in West Africa. Home to 400 species of butterflies, the sanctuary is accessed via a hike through Bobiri Forest, which is an important reserve for entomology research in Ghana.
The next day begins with a morning visit to a local orphanage to spend time with the kids, engage with them about their country and culture, and contribute any donations you may have brought from home. The afternoon is at leisure to experience the arts and crafts galleries near your luxury hotel.
On the final day of your journey, the morning is at leisure for any last minute shopping before departing for home.