Ghana Cultural Heritage Tour
8 days / 7 nights
Ghana


Explore Ghana's Culturally Significant Landmarks
Visit this West African jewel to discover its historical and modern significance on a Ghana Cultural Heritage Tour. This carefully-curated tour encompasses Ghana's major cities, as well as the Ashanti Kingdom. Visit sites important in the history of the transatlantic slave trade, European colonization, Ghana's 20th century independence movement, and 21st century West African life. Guided by an expert throughout, you are sure to discover something about yourself on a journey to this vibrant country.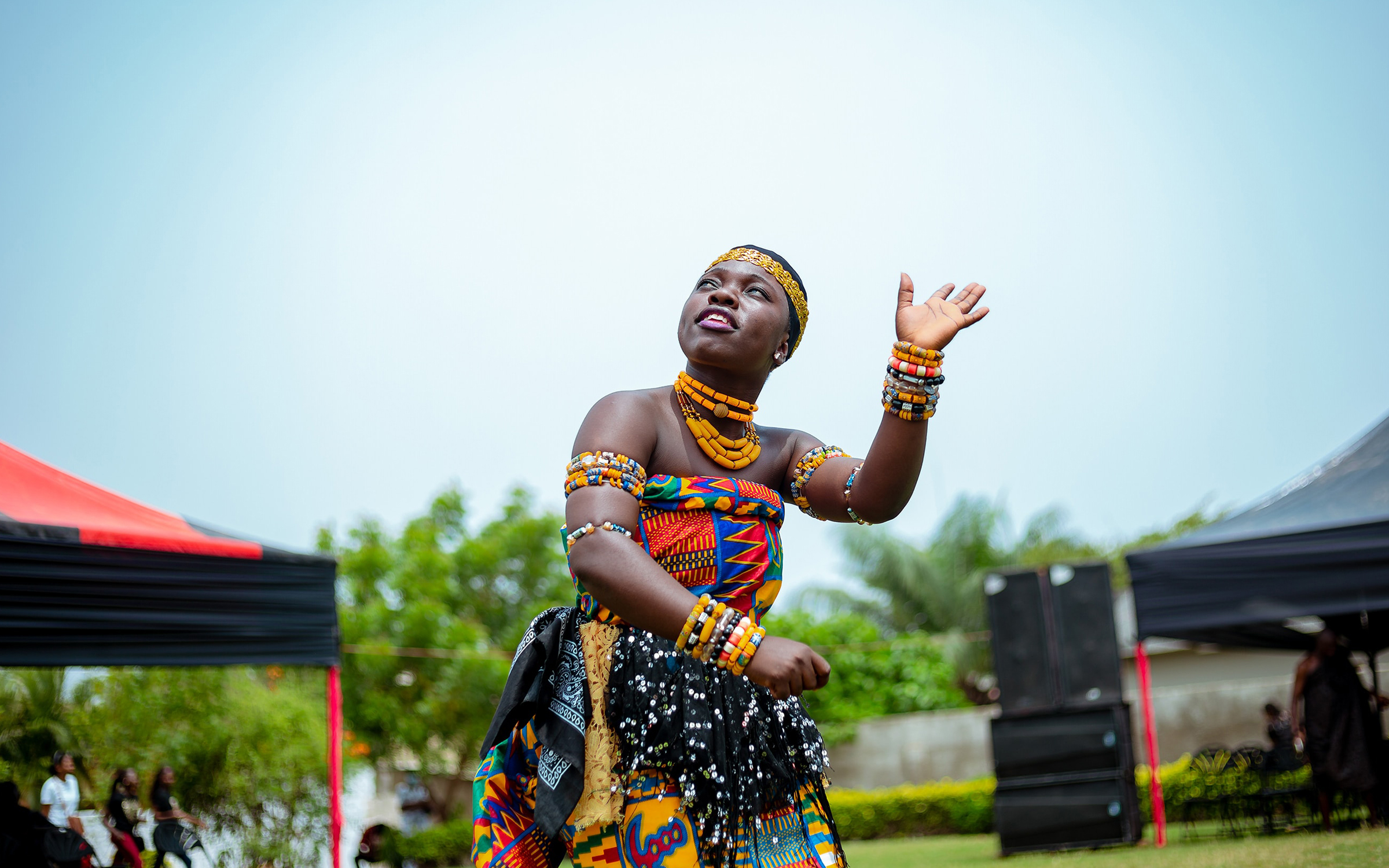 This Ghana Cultural Heritage Tour begins on arrival into Accra with a special akwaaba (welcome) and a city orientation tour, time permitting. 
On the second day of touring, the morning is spent learning the history of Ghana's independence movement, with stops at Independence Square and the Kwame Nkrumah Monument. Then visit two of the oldest districts in Accra, followed by Makola Market for shopping and drumming lessons at the W.E.B. DuBois Memorial Center for Pan African Culture. The evening may optionally be spent enjoying Accra's nightlife on Oxford Street.
Next, begin the third day of this Ghana Cultural Heritage Tour with a visit to Aburi Botanical Gardens, where you may optionally rent a bicycle to tour the gardens. Continue towards your afternoon activity with a quick stop a bead workshop along the way. See the Adomi Bridge in Atimpoku, and follow that up with a motorboat ride down the Volta River to Akosombo Dam before returning to Accra.
The fourth day of your journey is designed to be at your leisure so that you can enjoy the facilities of your luxury resort, visit Accra's beaches, or take a shopping trip.
Continue your journey with a day trip to Kumasi by domestic air on day five. Visit Manhiya Palace to learn firsthand about the Ashanti Kingdom's rich history and culture.
Next, visit the National Cultural Center to see the Komfo Anokye sword, and then make a stop in Adanwomase to learn about the Kente weaving process. Here you'll also have a naming ceremony at the chief's palace while wearing brightly colored Kente.
Visit Ntsonso village to learn about Adinkra stamping, and then make a final stop at the carving shops in Ahwiaa before returning to Accra by domestic flight.
Depart in the early morning on day six for a scenic coastal road trip to Elmina. En route, the tour visits the former slave cemetery and market at Assin Manso Slave River. Continue on to the former slave dungeon of Cape Coast Castle to learn about its significance to the African Diaspora. 
The next day of your Ghana Cultural Heritage Tour is left at leisure to decompress from the difficult topics covered the day before. Spend time enjoying Elmina's beaches and the amenities of your luxury resort. 
On the final day of your tour, visit Kakum National Park, one of Ghana's top wildlife locations, for a canopy walk to spot some of the 266 bird species recorded in the park. Stop in Mankessim to visit one of the rare remaining Posuban shrines before finally returning to the airport in Accra for your departing flight.