Flavors of Guatemala & Belize
13 Days / 12 Nights
Guatemala & Belize


A Luxury Central America Food Tour
Discover the flavors of Guatemala on this customizable luxury Guatemala food tour. Travel through the country's finest urban restaurants and traditional Mayan countryside kitchens in search of ancient Maya recipes and colonial flavors. You may not realize it, but many of our favorite dishes—guacamole, tamales, chocolate—were discovered, developed, and refined centuries ago in the Ancient Maya world and continue to live on today in Guatemala. After discovering Guatemala's unique culinary identify and exploring the ancient archeological sites of the Maya people, conclude your adventure with a touch of jungle resort luxury in Belize.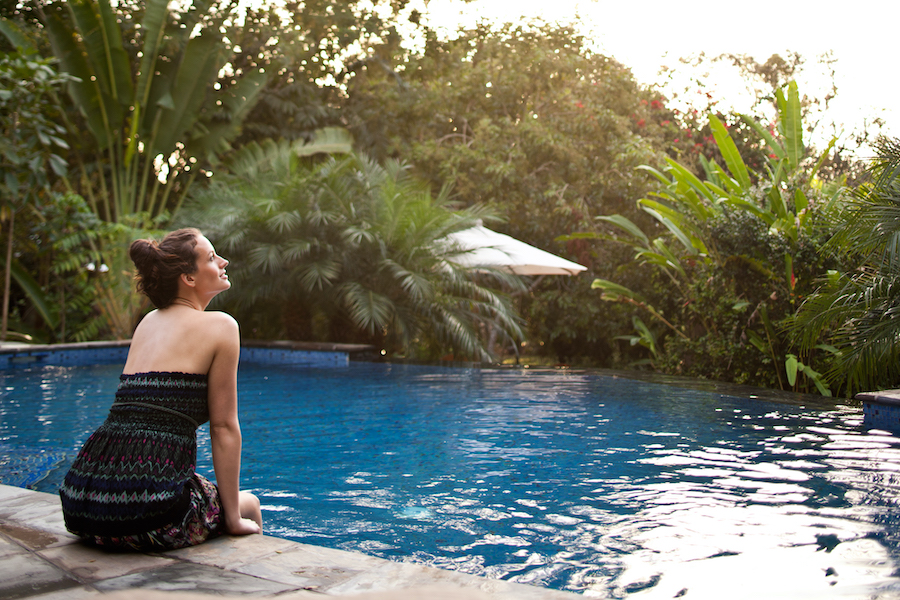 Your luxury Guatemala food tour begins with three days in the UNESCO-designated city of Antigua. While here, set out on a guided walking tour of the city, uncovering its lovely architecture and unforgettable flavors. Enjoy a special chocolate workshop and learn how to transform the cacao bean into a chocolate bar from a Mayan recipe. Additionally, visit an authentic coffee hacienda for insight into the country's most famous export. Finally, receive instruction on how to prepare a traditional Guatemalan dish at a private cooking class.
Next, continue your luxury Guatemala food tour amid the famous market stalls of Chichicastenango. Imbibe the riotous cacophony of color, dialects, costumes, smoke, and smells. Then retreat to the shores of Lake Atitlán for a private boat tour to one of the untouched villages on the lake.
Finally, travel to the center of the Maya World up north in Petén. Over three days, immerse yourself in your over-water, jungle-clad accommodations. You will also enjoy special guided explorations of the famous Yaxha and Tikal archaeological sites. Of course, it wouldn't be a luxury Guatemala culinary tour without fresh market meals or a private cooking class focusing on the region's unique fare.
Conclude your luxury Guatemala culinary tour in Guatemala City, where some of the best rum in the world awaits tasting. Indeed, it serves as the perfect flavorful farewell before transferring across the border to Belize.
Rest from your culinary adventures with three days in San Ignacio. While here, indulge in your resort's adventure-by-day, luxury-by-night atmosphere. Plus, explore the impressive Mayan structures of Caracol for a final taste of Central America's wonder and zest.
Book a Guatemala Culinary Tour
Contact a Ker & Downey Travel Professional to personalize your own Central America culinary tour, and read more about the seasonality and pricing in Central America. For even more travel inspiration, follow us on Instagram, Facebook, and Twitter.