Experience Namibia
18 days / 17 nights
Namibia


An All-Encompassing Journey
This 18-day Namibian experience showcases the best of this unique country: its ancient sand dunes, legendary desert-adapted wildlife, mysterious shipwrecks along the Skeleton Coast, and beautiful Himba people, all from the comfort of some of the country's most exclusive and luxurious safari camps.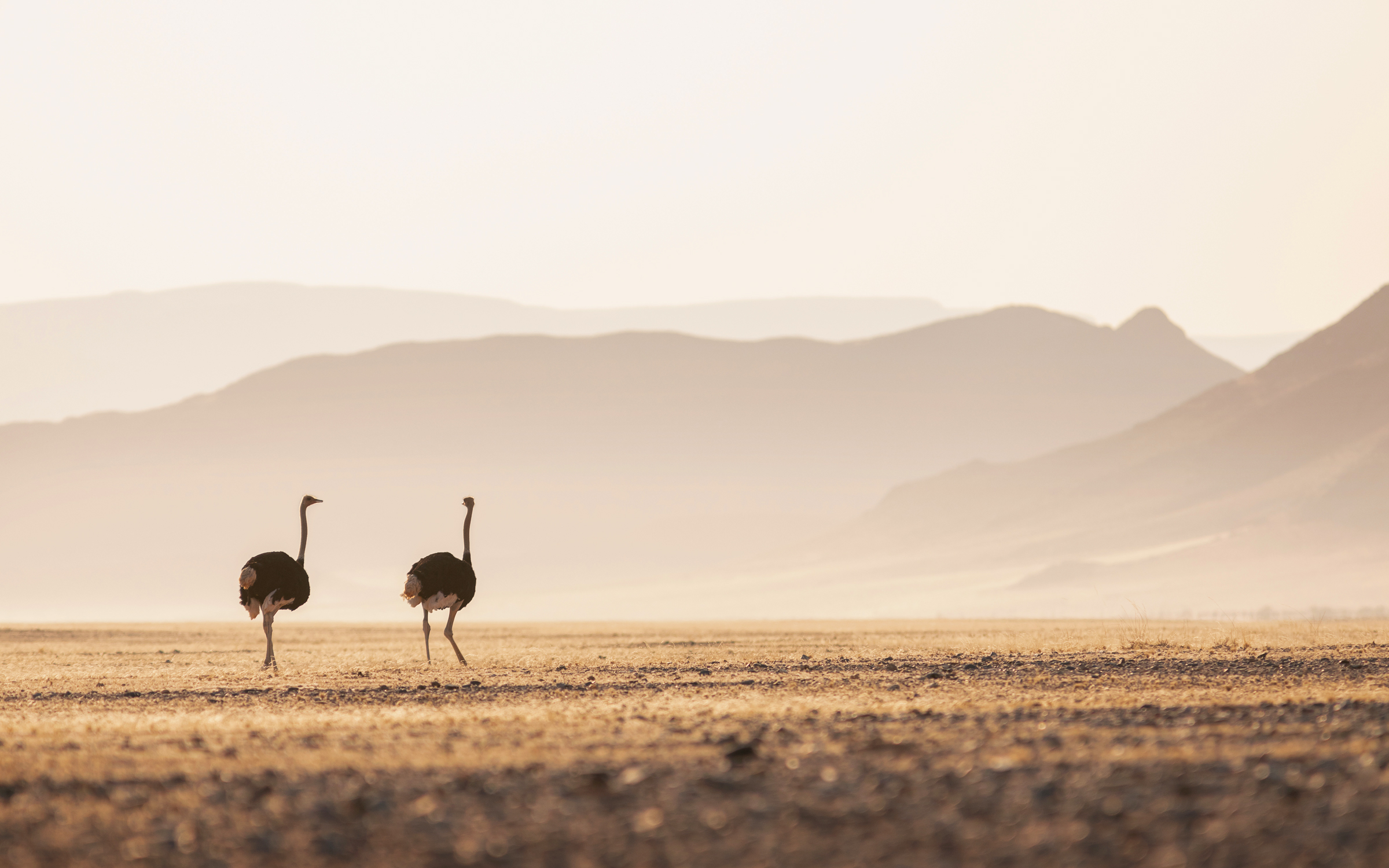 Begin your Namibian journey in Windhoek within the chic comfort of The Olive Exclusive, an intimate ultra-luxurious boutique hotel in Namibia's capital city.
Your first safari experience takes place in Sossusvlei inside the Kulala Wilderness Reserve, the gateway to Namibia's Sand Sea with its towering dunes and clear starry skies. Enjoy three days of guided game drives and horseback riding through the dunes—some as tall as skyscrapers—before flying onward to Damaraland.
Wilderness Damaraland Camp, situated in the Huab River Valley, exists within arguably the most pristine wilderness area in Namibia. Spend another three days exploring the Huab River system and its favorite resident desert-adapted elephant, gemsbrook, and black rhino on guided nature drives and walks.
You will then head to Skeleton Coast National Park and the stylish accommodations of Hoanib Skeleton Coast Camp. Game drives and nature walks showcase the magnitude of the northern Palmwag Concession and the stark Skeleton Coast and offer the best possibilities of seeing desert-adapted wildlife, including the rare desert-adapted lion, as well as the seal colonies and shipwrecks of the rocky coastline.
Next, head to Serra Cafema in the extreme northwest of Namibia on the banks of the Kunene River in Hartmann's Valley. The Kunene River is the only permanent source of water in this region, the river creating a lush oasis along its banks—a winding band of green surrounded by the lunar like landscape of the Namib Desert. Your activities while here revolve around the surrounding Namib Desert sands and the lush oases along the river, a journey of contrasts by quad bike, boat, and foot in search of crocodiles, water birds, and the Himba people, one of the last true nomadic tribes in Africa.
Conclude your adventures in Ongava Game Reserve within Etosha National Park at Little Ongava, quite possibly Namibia's most luxurious and exclusive safari destination. The Ongava Game Reserve is unique in that it is one of the few private game reserves in southern Africa where there is a chance of seeing both black and white rhino. For those who enjoy close wildlife encounters, tracking white rhino on foot with a guide is certainly a highlight; while Land Rover game drives reveal sightings of lion, elephant, gemsbok, and red hartebeest.
Enjoy your final night in Namibia back in its Windhoek capital, reminiscing on the extraordinary experiences afforded by this fascinating land.