Costa Rica & Nicaragua Adventure
11 Days / 10 Nights
Costa Rica & Nicaragua


Venture to the Volcanoes
Venture to the volcanoes with this exclusive Ker & Downey Central America luxury travel journey to the volcanic behemoths, sandy beaches, and tropical paradises of Costa Rica and Nicaragua. Over 11 days, pair high-flying adventure with low-stress water relaxation in Costa Rica's Arenal and Rio Perdido volcanic regions and on Nicaragua's stunning Emerald Coast.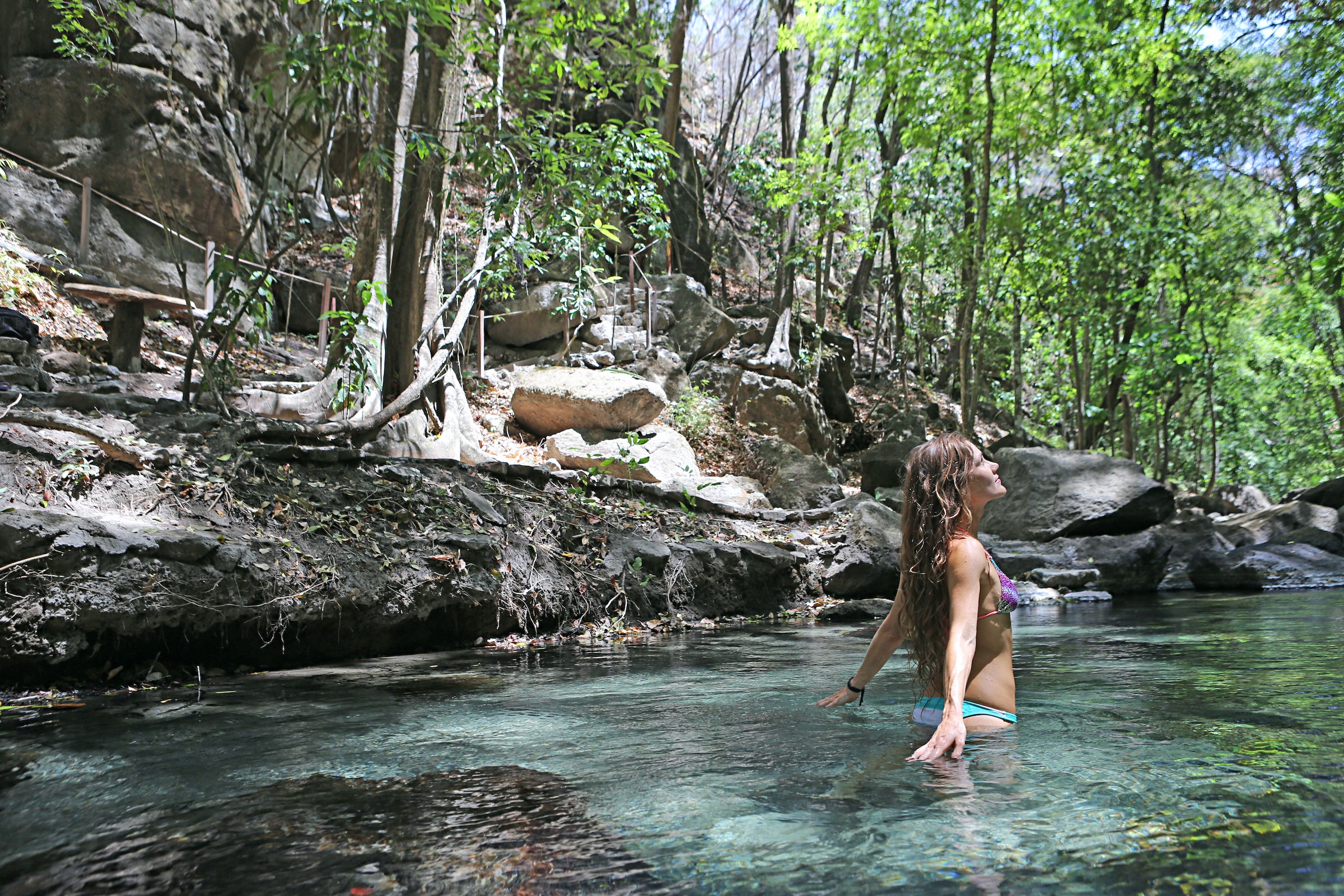 Your Nicaragua and Costa Rica adventure travels first begin in Costa Rica. Upon arrival, you will spend a relaxing evening in San José.
Next transfer to the famous Arenal Volcano. Indeed, Arenal proves an unavoidable presence while traveling in this part of the country. Over two nights, set out on a gentle guided hike along the base of this marvelous behemoth. Also visit the thermal mineral pools at Tabacon Hot Springs for a healthy soak and a delicious dinner. Finally, you will reach the top of the volcano on a stunning Sky Tram aerial ride. You will also explore its slopes by horseback.
Venturing further north, continue your Costa Rica adventure in Rio Perdido located in the lost valley below the Miravalles Volcano. In this ancient canyon, hot water emanates from under boulders and gushes from the rocky outcrops. During your two-day stay, take advantage of the various hikes along the thermal river to the nearby Yurro Waterfall, Medicinal Springs, and Las Tumbas. Or, consider more intense pastimes such as complimentary white water tubing, mountain biking, and canyoneering. Also, don't forget to partake in the rejuvenating activities. For example, indulge in volcanic mud body painting, fed by the region's eight hot springs.
Finally conclude your Central America luxury travels in Nicaragua and the stunning Emerald Coast. Enjoy three days of water sports, surf lessons, sand boarding, pickle ball, horseback riding, mountain biking, and hiking. Guests can also experience turtle hatchings on The Ranch's own Playa Escondida. Indeed, all of these activities are accessible from the beautiful Rancho Santana private ranch and coastal community. 
Your Costa Rica and Nicaragua Adventure concludes in Granada along the shores of Lake Nicaragua. En route, visit some of the region's landmarks, including a local art market, craft village, and panoramic lookout point. Finally, arrive at your accommodations at Jicaro Island Lodge located beneath the shadow of the Mombacho Volcano, on a secluded island within Lake Nicaragua's Las Isletas de Granada.
You will have an entire day explore the town of Granada, go zip-lining around Mombacho Volcano, and witness the lava inside the crater of the Masaya Volcano at sunset before you depart this beautiful region of Central America.
Experience Central America Luxury Travel
Contact a Ker & Downey Travel Professional to personalize your own journey to Nicaragua and Costa Rica, and read more about the seasonality and pricing in Central America. For even more travel inspiration, follow us on Instagram, Facebook, and Twitter.
Suggested Properties