Chilean Islands
11 Days / 10 Nights
Chile


South America Island Hopping
"Island hopping" might be a term normally relegated to the Mediterranean or the Maldives, but this Chilean Islands luxury tour by Ker & Downey promises a world of untouched culture and beauty unlike any the Earth has to offer. From Easter Island luxury travel to the Chiloé archipelago, follow Ker & Downey as we journey to these hidden, unhurried gems in the Pacific.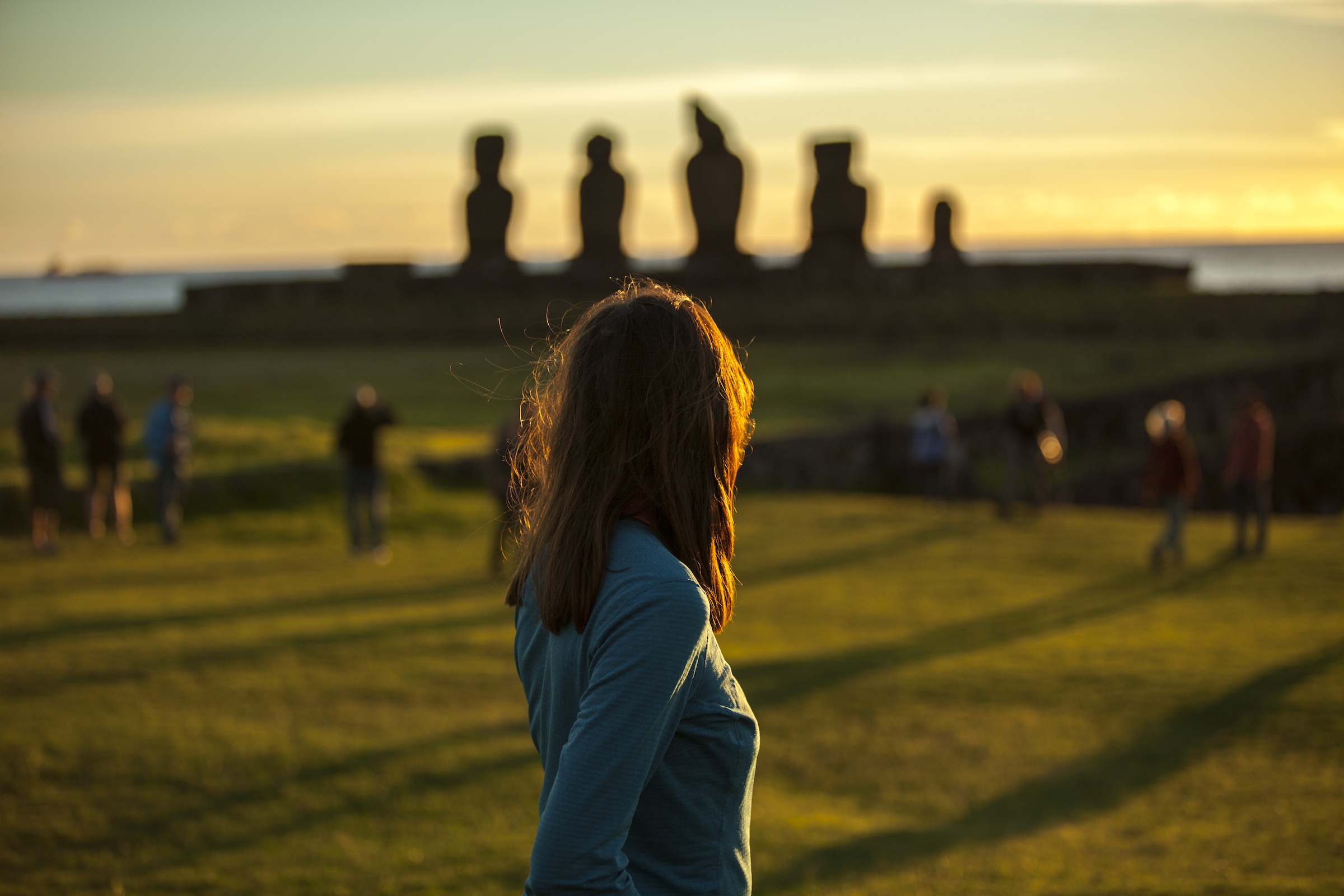 Your Chilean Islands tour first begins in the country's capital of Santiago. From your luxury hotel, take some time to explore this significant Latin American metropolis in between your island hopping adventures. As such, you will have a chance to wander its narrow streets with your guide before boarding your plane to the Chiloé archipelago.
Your Chilean Islands tour then officially kicks off on Chiloé Island. After three days here, you will no doubt fall in love with this magical destination. Indeed, residents have maintained both nature and tradition over the course of the centuries alongside a thriving fishing industry. Immerse yourself in the rustic luxury of the island at Tierra Chiloé. At this sustainable lodge, life revolves around the fresh catches of the day, legendary Pisco Sours, and absorbing the untouched setting. It also introduces you to the local people through cultural trips, boating excursions, horseback riding, and nature explorations.
Return back to Santiago for an overnight ahead of your next island adventure.
Next, continue  on your Chilean Islands tour to Easter Island, or Rapa Nui. Here you will fine one of the most isolated and mysterious islands in the world. Of course, it is renowned for its enchanting moai stone statues. Easter Island luxury travel affords you  the unparalleled opportunity to investigate some of the island's rarely-seen wonders. Settle in to your luxury lodge, where comfortable elegance mingles with personalized adventure amid the island's distinctive Polynesian heritage. 
Return to Santiago for a restful overnight ahead of your departing flight onward.
Ker & Downey's Chilean Islands tour can also include an optional five-day extension to Robinson Crusoe Island. Very few have had the opportunity to experience this coveted destination thanks to its remote and almost uninhabited setting. Indeed, the small volcanic island boasts less than 1,000 residents and an indigenous flora and birdlife akin to that of the Galápagos. Very few have had the pleasure of standing on its shores. However, those who have quote its idyllic, remote, and wild qualities as unforgettable. From your eco-adventurist accommodations, traverse, kayak, fish, and explore this UNESCO-protected World Biosphere Reserve for a wholly unique adventure of a lifetime.
Explore the Islands of Chile with Ker & Downey
Contact a Ker & Downey Travel Professional to personalize your own Chilean Islands Tour, and read more about the seasonality and pricing in South America. For even more travel inspiration, follow us on Instagram, Facebook, and Twitter.