Brazil Family Adventure
9 days / 8 nights
Ker & Downey's Brazil Family Adventure combines amazing wildlife, pristine beauty, and the power of nature over 9 days. From the wonders of Bonito and the Pantanal — Brazil's #1 wildlife destination — to the power of Iguaçu Falls… the entire family is invited on this immersion into Brazil's nature and wildlife.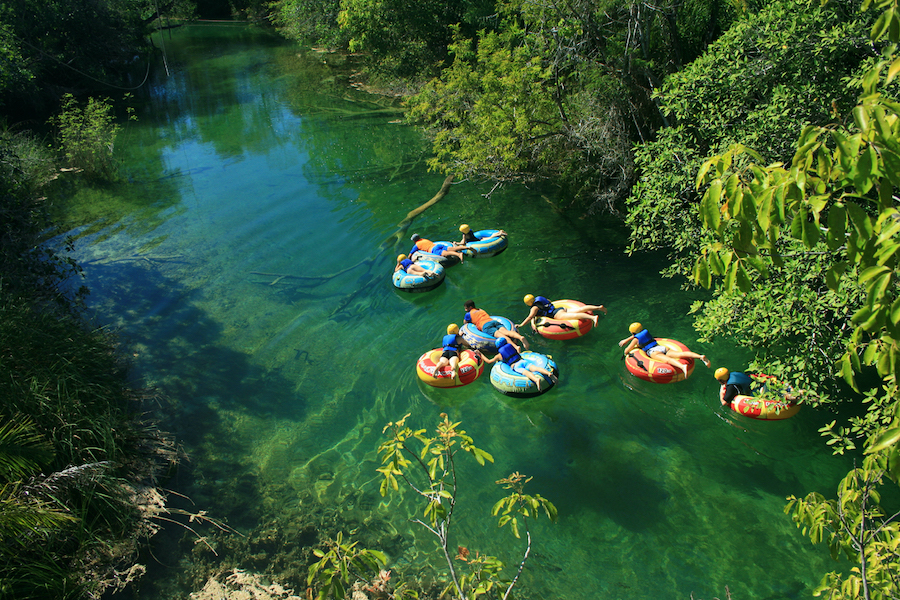 First, begin your Brazil Family Adventure in Brazil's #1 wildlife destination: the Pantanal. The largest continuous wetland in the world, the Pantanal is home to many bird species, caimans, capybaras, monkeys, anteaters, and even jaguars.
Upon arrival in Campo Grande, settle in to your accommodations at Casa Caiman for three nights. While here, choose from a variety of family-friendly activities. For example, go on nocturnal excursions to visit the resident caimans. Embark on guided walks in the woods to observe small animals. Explore the lodge's ranch, corral, research centers, and Environmental Interpretation Center.
Alternatively, set off on a canoe trip in search of water birds, or hop in a 4×4 Jeep for a true Pantanal safari experience. Additionally, enjoy an Onçafari experience to observe jaguars, or visit the Hyacinth Macaw Institute with a local biologist. The options are indeed endless!
Next, your Brazil Family Adventure continues in Bonito, a natural paradise within the Pantanal region. En route, stop for an easy walk to discover no less than eight different waterfalls, in addition to plenty of natural pools and caves along the way. From your comfortable pousada accommodations, immerse yourself in the wonders of the region: observe macaws flocking in a huge sandstone crater; snorkel in one of the deepest submerged caves in Brazil; and float down a crystal-clear river inhabited by dozens of species of fish and more than 200 types of birds. Plus, why not rappel into a cave and snorkel in the transparent waters surrounded by cave formations? Alternatively, travel through a forest filled with monkeys and agouti to the Sucuriú River.
Finally, conclude your Brazil Family Adventure at the largest sequence of waterfalls in the world, Iguaçu Falls. Following a regional flight, enjoy your luxury hotel accommodations at Hotel das Cataratas, A Belmond Hotel, located right next to the Falls.
While here, visit both the Argentinean and Brazilian side of the Falls. Enjoy a walking tour along the Upper Falls Circuit and Devil's Throat. Additionally, opt for an exciting add-on experience. For example, set out on a jeep and motor boat adventure along the Iguazu River. Or enjoy a Macuco safari through the rainforests of Iguaçu National Park. Finally, there is always an exclusive helicopter flight over Iguaçu Falls and a VIP backstage tour to the Bird Park, home to more than 900 birds as well as numerous species of butterflies, marmosets, alligators, pythons, and hummingbirds. What a thrilling end to a Brazil Family Adventure!
Book Your Own Brazil Family Adventure
Contact a Ker & Downey Travel Professional to personalize your own Brazil Family Adventure, and read more about the seasonality and pricing in Latin America. For even more travel inspiration, follow us on Instagram, Facebook, and Twitter.