Bespoke Journey to Ghana
10 days / 9 nights
Ghana


A Journey of Deep Discovery
Not all travel to Africa is focused on wildlife safaris. On this bespoke journey to Ghana, Ker & Downey will show you how the modern people of Ghana live and celebrate their outstanding cultural heritage. Spend time exploring the bustling capital of Accra, and then visit a remote village to experience a real Voodoo ceremony. Tour important Ashanti historical sites and learn about crafting traditions that go back centuries. Visit colonial castles to take a deep dive into the history of the Atlantic slave trade. Along the way, an expert guide accompanies you throughout your bespoke Ghana tour to interpret, educate, and delight. Plus, there will be plenty of leisure time to enjoy some of Ghana's famous beaches!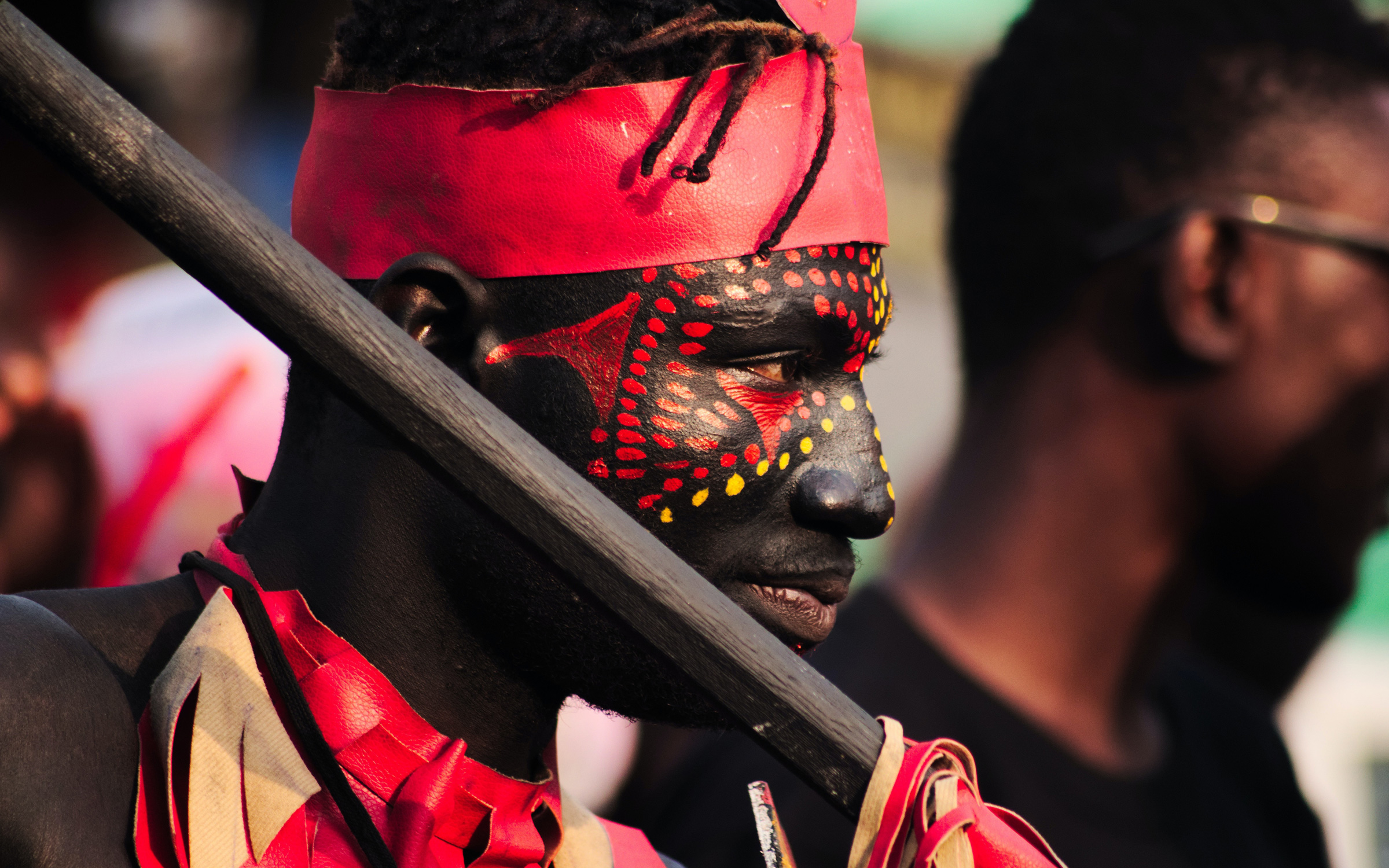 First, begin your bespoke journey to Ghana with your arrival into Accra, where you will be greeted by your private guide with a welcome dinner. The next day includes an introductory tour of Accra, exploring both the colonial administrative area and the historic James Town neighborhood. Then continue your explorations with visit to a fantasy coffin workshop to view unique, handcrafted coffins in outrageous designs.
Next on your bespoke Ghana tour, depart with your private guide for Akosombo, the Cradle of Voodoo. Your guide has special access to a remote hidden village where you may join, or observe, a genuine Voodoo ceremony. This isn't a canned cultural performance, but instead it is the villagers' real religious practice of contacting their ancestors and important Voodoo spirits. You will also visit a factory to learn about the traditional techniques craftsmen have used for centuries to produce stunning glass beads.
Continue your bespoke journey to Ghana in Kumasi, the historical and spiritual capital of the old Ashanti Kingdom. Kumasi is home to one of the largest central markets in Africa, where every kind of Ashanti craft can be found for purchase. You will visit the Ashanti Cultural Center, a rich collection of artifacts displayed in a carefully reproduced Ashanti house. If available, you may also participate in a traditional Ashanti funeral celebration. This is a festive celebration of the memory of the deceased, intended to invite them back as an ancestral spirit of protection. Not only that, but you will also meet an Ashanti chief to learn about his people's customs and traditions.
After exploring Kumasi, this bespoke Ghana tour leads you back to the coast for a deep dive into colonial history. Undoubtedly, the Atlantic slave trade had an enormous effect on ancestors of modern Ghanaians. Visit important colonial sites such as Cape Coast Castle, Fort William, and Castelo de São Jorge da Mina. Your private guide will help you understand the history of European colonization in Ghana and discuss how the country has evolved since gaining independence in 1960.
Lastly, your bespoke journey to Ghana wraps up in Accra. On the way there, visit Kakum National Park for a canopy walk to admire incredible views of the rainforest from 150 feet up. In the evening, participate in a cooking demonstration and try local dishes. Then on your last day, your private guide will show you the modern soul of Accra. Visit art galleries and design boutiques, some of which may have been featured on "An African City", the Ghanaian version of "Sex and the City". And finally as you await your evening flight home, enjoy a live concert of modern Ghanaian music.