Baja Quick Getaway
5 Days/ 4 Nights
Mexico


A Beach and Mountain Escape
Combining both the beach and the mountains, this Baja Quick Getaway invites relaxation on Mexico's wild and wonderful peninsula. Just five days transports you to the inviting beaches of Todos Santos and the UNESCO-designated Biosphere of Sierra La Laguna. In true Ker & Downey fashion, luxury hotels and tented camps welcome you along the way.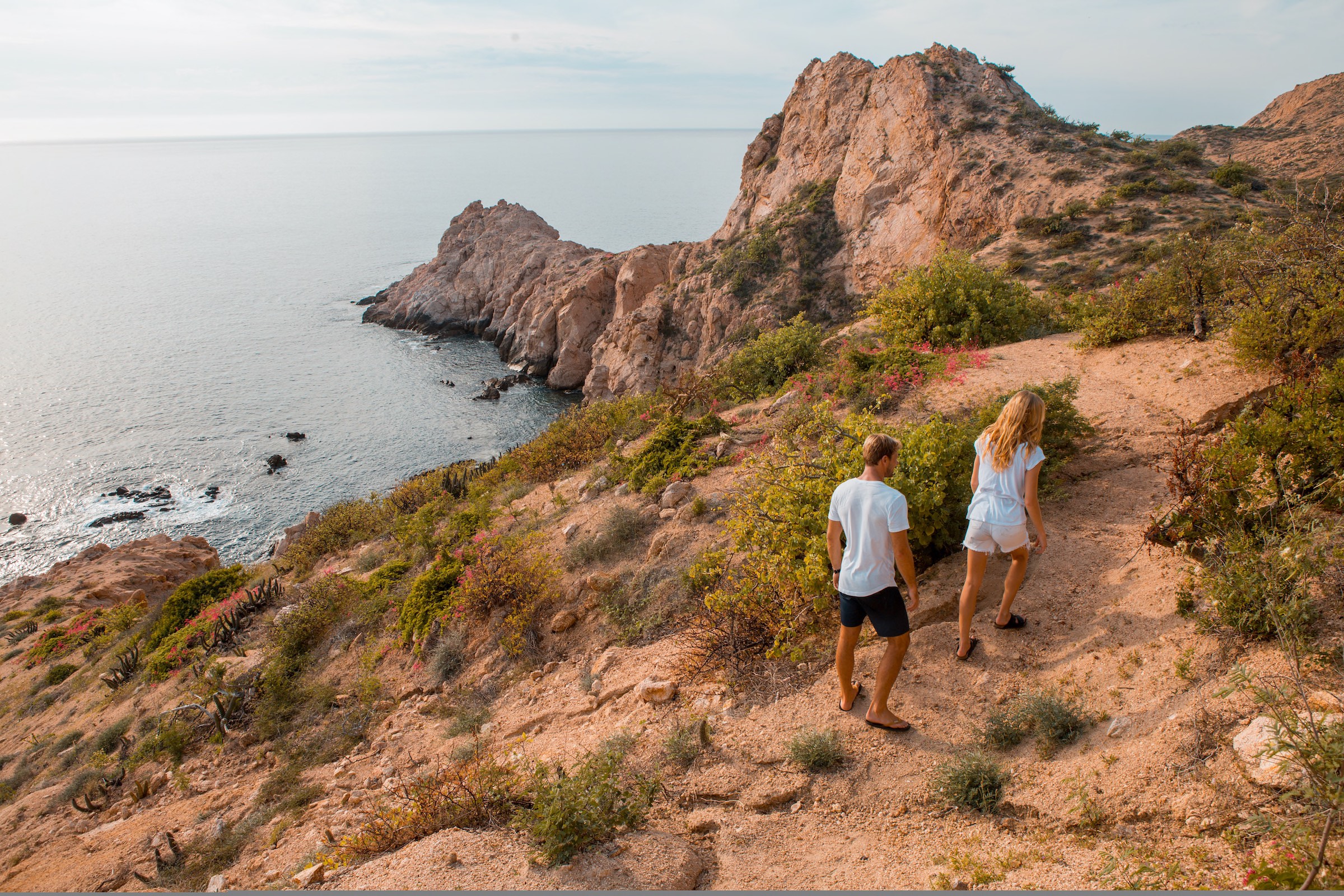 Your Baja Quick Getaway begins by the beach. While here, spend two nights in Todos Santos, enjoying delicious gourmet tacos and gorgeous Pacific sunsets. Dedicate an entire morning to riding the waves at Los Cerritos — one of the best surf breaks on the Baja Peninsula — with a veteran surf instructor during a private lesson. Additionally, you have plenty of time to soak in the setting, either playing beach soccer, exploring the resident tide pools, and enjoying a picnic lunch on the sand. This is pure Baja bliss!
Next, move your private Mexico tour inland to the beautiful Sierra La Laguna mountains. Enjoy a two-night stay in a luxury tented camp in a mango and grapefruit grove. The camp is situated on a local ranching family's property and offers plenty of opportunities to work with the family to make cheese, tortillas, and meat in the traditional manner. Indulge in three bountiful meals every day as well as a daily happy hour prepared by the on-site chef.
Spend time in this UNESCO-designated Biosphere Reserve as you wish. Highlights include hiking through the mountains, swimming in watering holes, and picnicking by waterfalls. Birdwatching in the early mornings and stargazing at night are also unforgettable in this corner of the world.