A Tanzania Safari and Zanzibar Retreat by Ker & Downey
15 days / 14 nights
Tanzania


Escape to Bush & Beach in Style
This exclusive 15-day Tanzania safari and Zanzibar retreat by Ker & Downey shows off all of the country's best sides, from Ngorongoro Crater and the Serengeti to the Selous Game Reserve and Zanzibar. Witness some of Africa's most impressive wildlife concentrations in three of the country's finest protected areas before retreating to the relaxing white sand paradise of Zanzibar.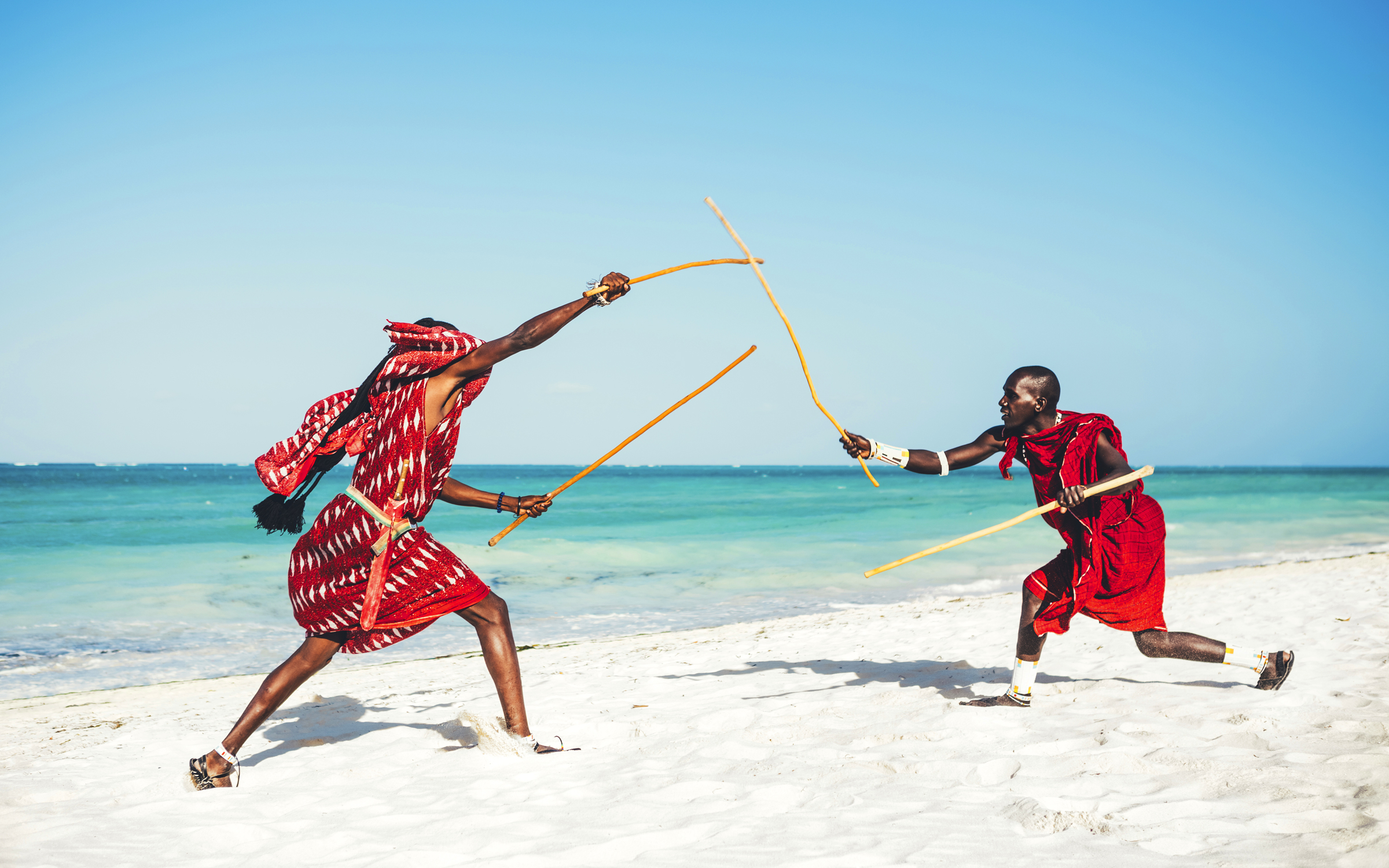 Begin your Tanzania Safari and Zanzibar Retreat in Arusha for an evening at an Arusha Coffee Lodge. Nestled within an expansive working coffee plantation, the lodge boasts 21 private chalets perched on elevated wooden platforms. Immerse yourself in the aroma of freshly brewed coffee and partake in a variety of activities amidst the lush plantation.
After an evening of relaxation in Arusha, begin your luxury Tanzania safari and Zanzibar retreat with a drive through Lake Manyara National Park for a glimpse of its tree-climbing lions, elephants, and flamingoes, before arriving in the wildlife mecca of Ngorongoro Crater. Your charming private cottage at Gibb's Farm is situated on the edge of the crater and serves as the perfect launch pad for some of the best game viewing in Africa, as well as Maasai spa treatments, bicycle tours through the coffee fields, and leisurely moments amid the flower gardens.
Your Tanzania safari and Zanzibar retreat continues within the famed Serengeti National Park, home of the world's oldest ecosystem and the awe-inspiring Great Migration. You are guaranteed to witness part of the spectacle at Olakira Camp, an intimate mobile tented camp which migrates with the wildlife to their densest concentrations.
Having encountered the crater and plains wildlife, it is time to experience a Tanzania safari by riverside. Escape to the secluded lodgings of Sand Rivers Selous in the Selous Game Reserve, a UNESCO World Heritage Site and Africa's largest protected reserve, for some of the most beautiful safari sunsets and wildlife viewing from the shores of the Rufiji River. In the Selous Game Reserve, you have access to more activities than any other Tanzania safari park, from game drives and walking safaris to boat safaris and fly camping.
The final destination on your luxury Tanzania safari and Zanzibar retreat is along the white sand beaches of Zanzibar, an island chain off the coast. The relaxed Indian Ocean views, spice-scented air, and secluded, blissful bungalows of Matemwe makes for the ultimate tropical maritime paradise -- the perfect rejuvenating conclusion to your unforgettable Tanzania safari and Zanzibar retreat.
Book a Tanzania Safari and Zanzibar Retreat with Ker & Downey
Contact a Ker & Downey Travel Professional to personalize your own Tanzania Safari and Zanzibar Retreat, and read more about the seasonality and pricing in Eastern Africa. For even more travel inspiration, follow us on Instagram, Facebook, and Twitter.