A Classic Antarctica Cruise
15 Days / 14 Nights
Antarctica & Argentina


Once in a Lifetime Wonders
The Seventh Continent is officially within reach on this dynamic two-week adventure to Argentina and Antarctica. Ker & Downey's Classic Antarctica Cruise features one of the most sophisticated expedition vessels sailing to the continent. Your eight-night cruise is bookended by colorful colonial touring and tantalizing tango experiences in Buenos Aires, as well as a final awe-inspiring stay amid Iguazu Falls—the only destination that is sure to still "wow" you after your once in a lifetime Antarctic voyage.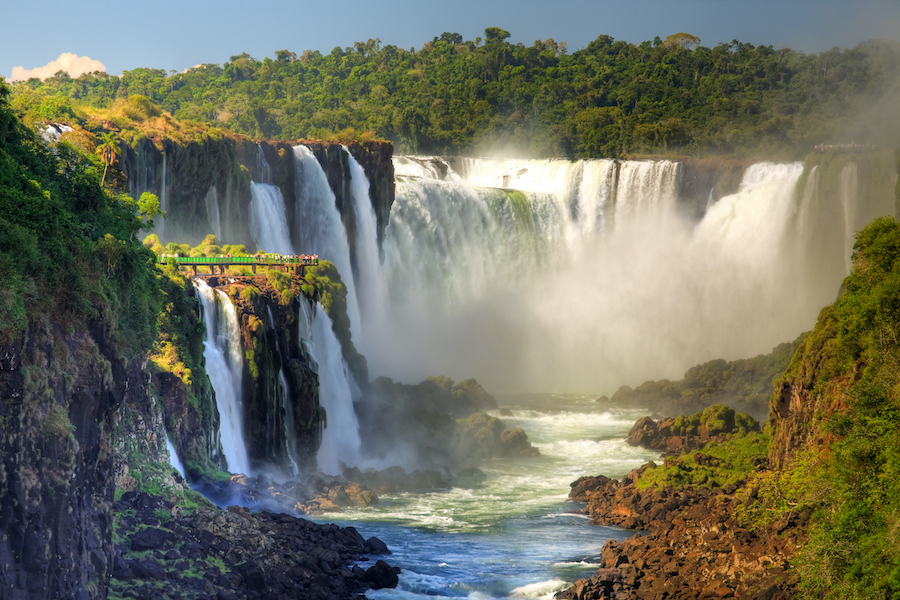 Start your journey in beautiful Buenos Aires, a city with European flair and a penchant for tango. In Argentina's biggest city, you will see many of its main sites including San Telmo's cobblestone streets and the neo-classical cathedral. When night falls and music fills the air, the city vibe transforms. Learn some moves at a private tango lesson, followed by a visit to a local milonga to witness how locals from all walks of life embody the spirit of tango. Finally, you will end the evening with a tango performance and dinner.
Surrounded by sea and mountains, Ushuaia is the spectacular departure point for your Classic Antarctica Cruise. Even though your time here is short, make the most of your visit to the southernmost city on the globe by setting out on a breathtaking forest hike with a Ker & Downey guide leading you into Tierra del Fuego National Park.
Embark on an unbelievable adventure as your cruise aboard the World Explorer begins. First up: crossing the historic Beagle Channel and then the Drake Passage. During your time on this Classic Antarctica Cruise, you will be briefed about what to expect when you get to the bottom of the world. When you finally catch sight of this remote continent, you will understand why it has captivated so many explorers.
Each day, you will take Zodiac excursions from the ship to explore local bays and landing sites. The land here is awe-inspiring, and the wildlife in this unforgiving region is truly special. Watch for minke whales and leopard seals on the water. On land, scramble up snowy mountains for breathtaking panoramic views. Moments of utter quiet contrast with the squabbling of penguin families or the boom and crack of a calving glacier. Each day will be different, having been carefully crafted by your Expedition Team to entertain and educate you about this wonderful part of the world.
The first order of business after your Classic Antarctica Cruise is to relax within Iguazu National Park. Over two days, set off with your private Ker & Downey guide to see both the Argentine and Brazilian sides of the falls. A daring river ride will unveil the incredible beauty and power of Iguazu Falls—a ride that is truly immersive! When you explore the rainforest, you will encounter begonias, orchids, ferns, and butterflies. Your journey climaxes as you soar over the falls on a private helicopter flight, the perfect conclusion to your Argentina and Antarctica adventure.