Where to Experience Literary and Artistic History in London
The literary and artistic history in London is yours to wine, dine, and explore.
By Elizabeth Frels
Virginia Woolf, F. Scott Fitzgerald, Ernest Hemingway, Pablo Picasso are known not only for their groundbreaking work in the creative canon, but also for their membership in two distinct circles — London's Bloomsbury Group and Paris' Lost Generation. Fortunately, for all stripes of explorers seeking inspiration, their memory doesn't simply live on in print or on canvas. Their presence is still felt in their old haunts and homes — all places that are uniquely accessible to Ker & Downey travelers.
"The streets of London have their map, but our passions are uncharted. What are you going to meet if you turn this corner?" – Virginia Woolf, "Jacob's Room"
London was the former stomping grounds of the Bloomsbury Group, a legendary assembly of artists, writers, and philosophers who shed the bourgeois ideals of their parents and eventually became known as the intellectual aristocracy of the early 20th century. Their early work paved the way for The Lost Generation.
Explore
The best way to catch a glimpse into their lives in London is through a walking tour of Bloomsbury accompanied by a literary historian, who will retrace their steps among the various garden squares where they lived.
As Dorothy Parker observed, the Bloomsbury Group "lived in squares, painted in circles, and loved in triangles". Perhaps the most important square is Number 46 Gordon Square, the home of Bell and Woolf. It is here where the Bloomsbury group gathered for the first time in 1905.
Take a day trip to Sussex to visit Monk's House, home to Leonard and Virginia Woolf from 1919 until 1969. En route, stretch your legs at the magnificent Kew Gardens, also the name of a short story by Woolf. Her view of the trees in the Royal Botanical Gardens at Kew from her second home in Richmond inspired this work.
Also in Sussex you'll find Charleston's Farmhouse, the home of Vanessa Bell, Duncan Grant, and David Garnett from 1916 until their deaths. Together, the three transformed the house with art, furniture, and decoration and frequently welcomed the rest of the Bloomsbury Group as guests. Today, it is a time capsule of their lives.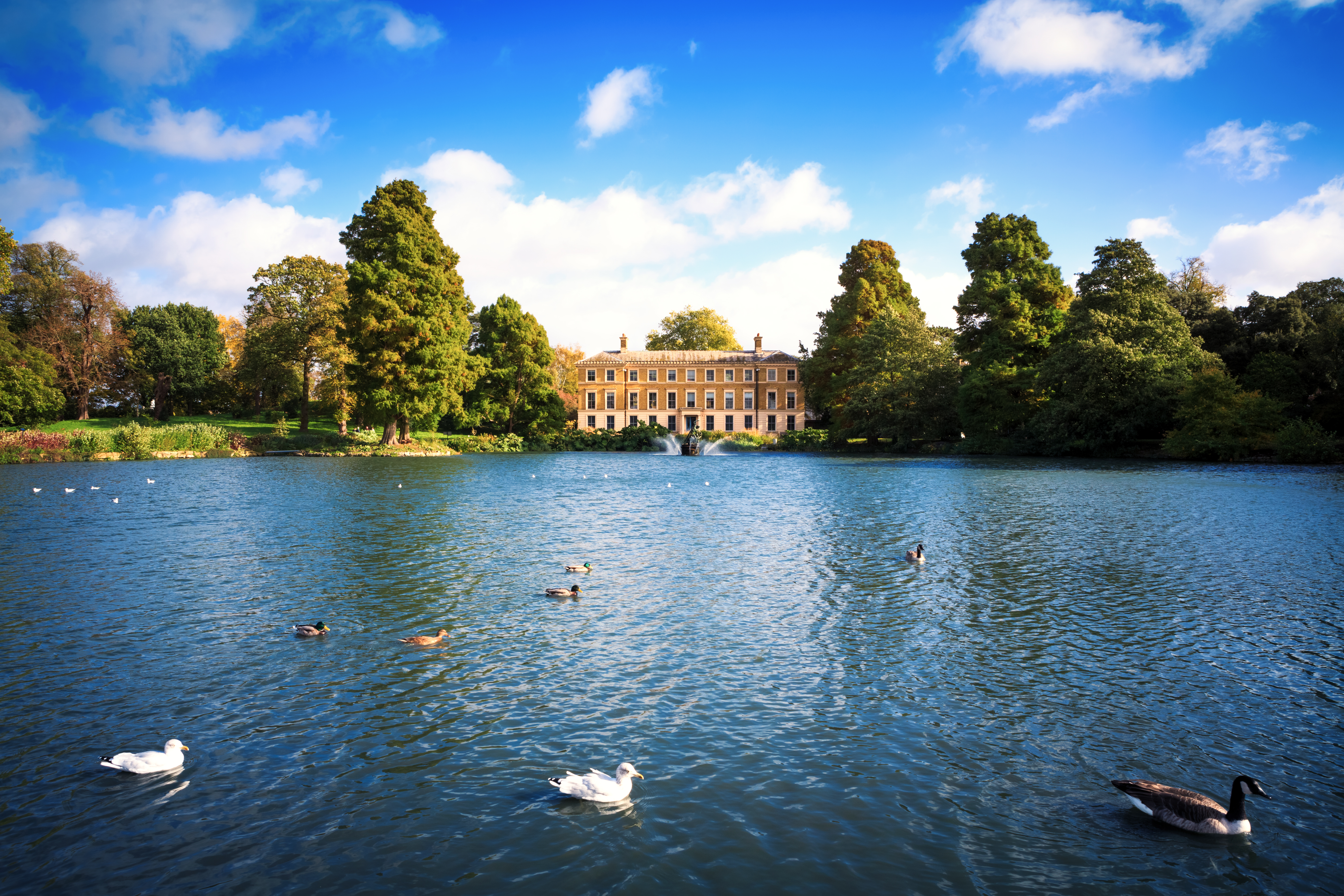 Stay
Check into the Charlotte Street Hotel in the heart of Bloomsbury. The spacious Woolf Suite is named after Bloomsbury Group member Virginia Woolf. Meanwhile, the downstairs drawing room boasts three original works by members Vanessa Bell, Duncan Grant, and Roger Fry.
Eat and Drink
Mix sustenance with literary and artistic history in London. Take tea at Maison Bertaux in London's Soho. It is the UK's oldest pastry and tea shop and was a frequent hangout for the Bloomsbury Group. Enjoy pre-dinner drinks at the Bloomsbury Club. You will find many of its finely crafted cocktails named after members of the Bloomsbury group.
End with dinner at Boulestin. Frequented by the Bloomsbury Group, the original restaurant opened in 1927 in Covent Garden. Now located near St. James Palace, it pays homage to its history in a new location with a selection of dishes inspired by the original restaurant's menu.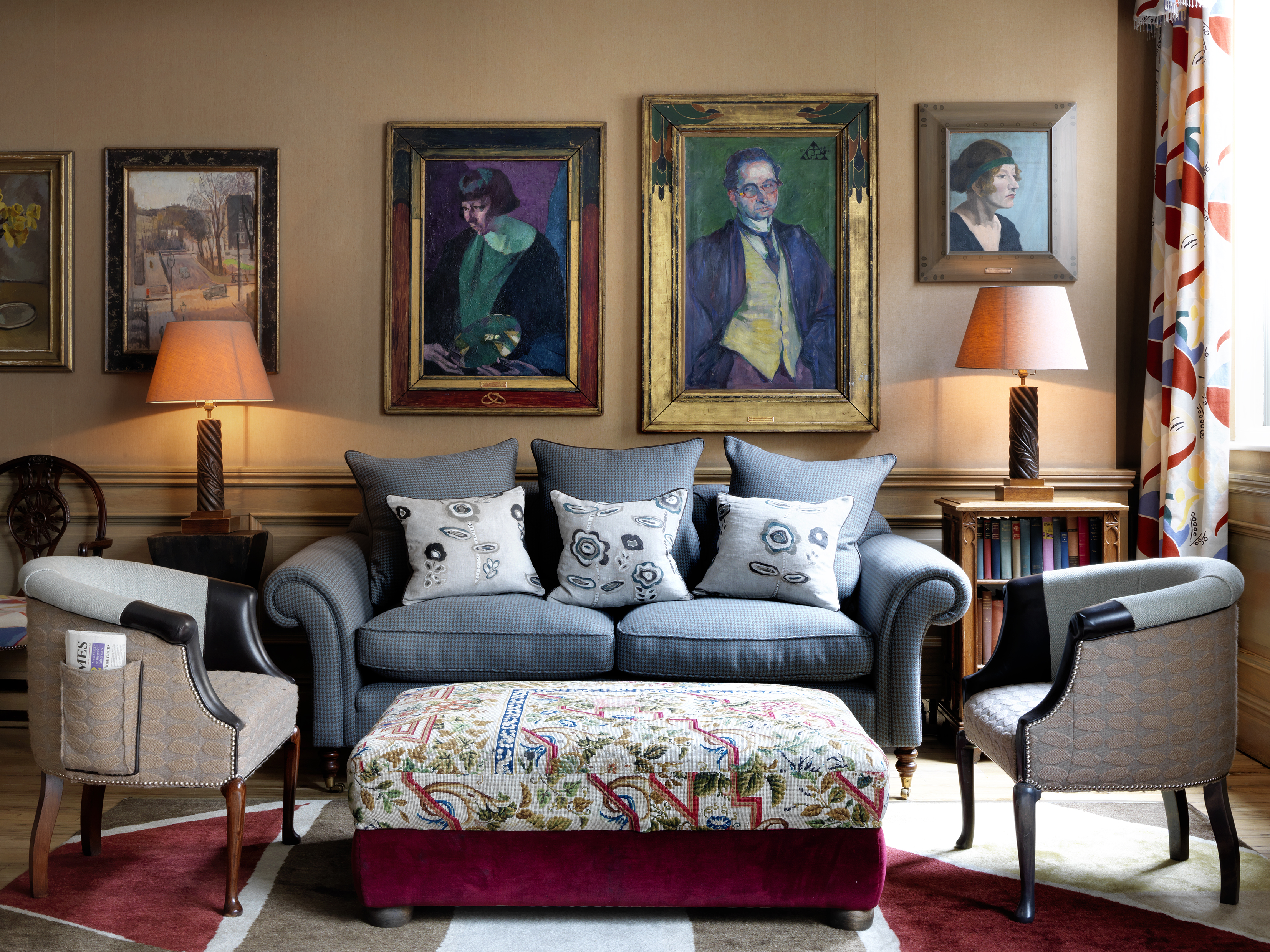 Plan a Literary and Artistic Tour of London
Are you ready to plan your own London escape? Contact your Ker & Downey travel designer to begin creating your own custom trip to England.  In the meantime, follow us on Instagram for daily travel inspiration.