The Best Travel Gifts for Kids Who Love to Explore
It's that time of year again. Kids are making Christmas lists; parents are secretly donating last year's seldom played-with Christmas gifts. Break out of the cycle by giving your children gifts they'll actually use on your next family vacation. Here are the best travel gifts for kids who love to explore the world. By Haley Beham
Disclaimer: Some of the links below are affiliate links. As an Amazon Associate, Ker & Downey earns a small commission when you click through and make a purchase.
This past April, we took our daughter hiking for the first time at Big Bend National Park. She's five and wants to do things just like me, which includes carrying her own backpack with water and snacks for herself. I love the Osprey Jet 12 Pack for younger kids who want to carry their own gear and the Osprey Jet 18 for older kids who can handle a bit more. The suspension system helps keep the weight off their shoulders so they can keep exploring without getting sore.
Luggage
My children couldn't wait to have a piece of luggage that was their own. As young kids, they love their suitcases designed with them in mind They are the perfect size for them to manage by themselves, and small enough that I can toss it on top of mine if I have to step in and help them with it. For older kids, consider investing in a piece of luggage that will last. This small carry on is a great piece to start a luggage set for your kids.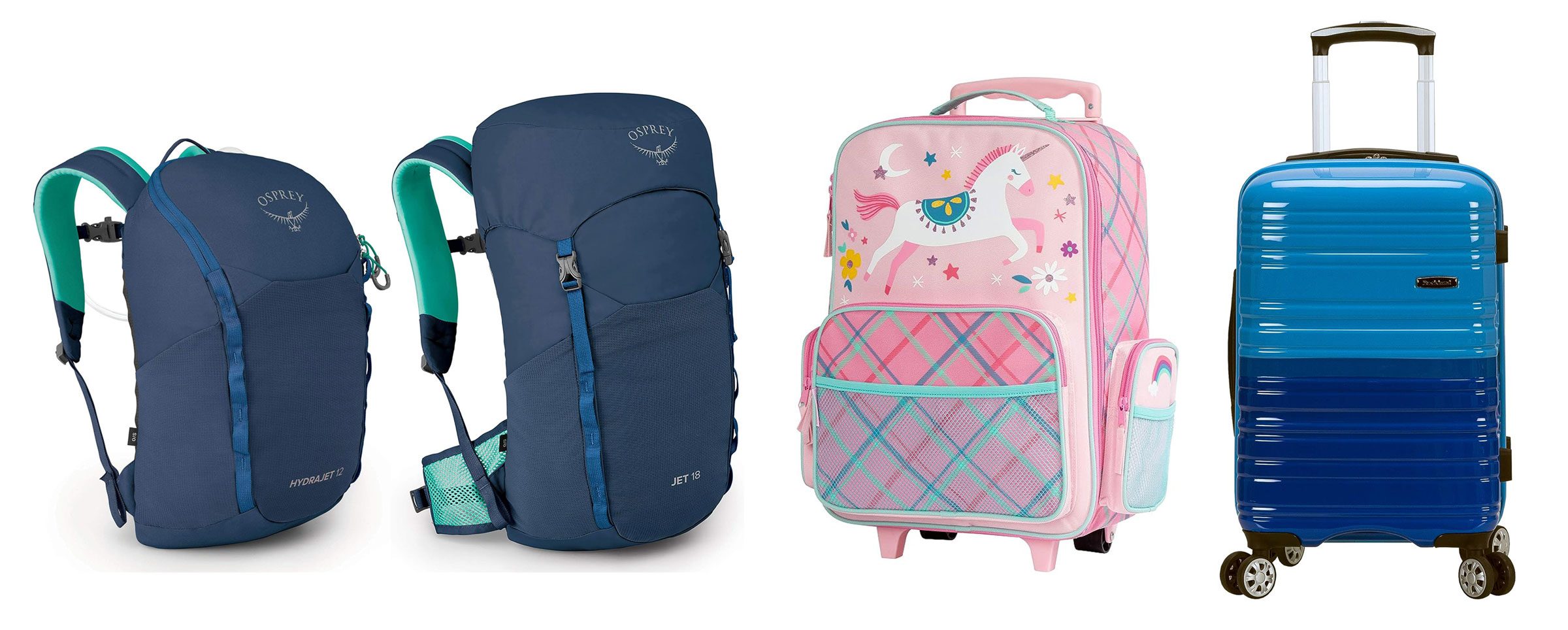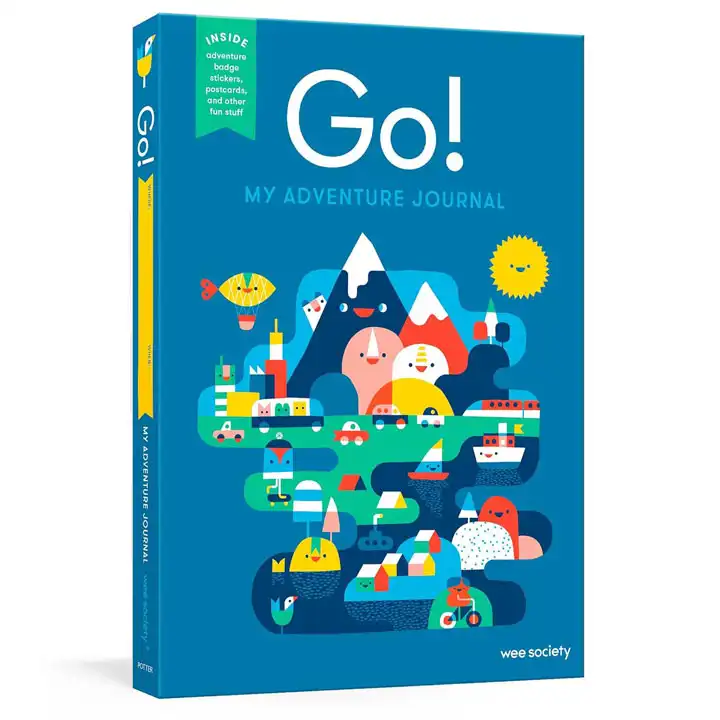 Go! A Kids' Interactive Travel Diary and Journal
I'm always looking for ways for my children to engage with their world, so I love this journal for kids. It is full of imagination-building thought-starters—activities like drawing what they see and the new things they try. There's a place to keep little treasures, adventure stickers, and badges to earn. It's guaranteed to make your travel more memorable, help your child connect with their adventures, and keep them engaged. It also makes a fun travel keepsake to treasure long after you're back home.
Get the Journal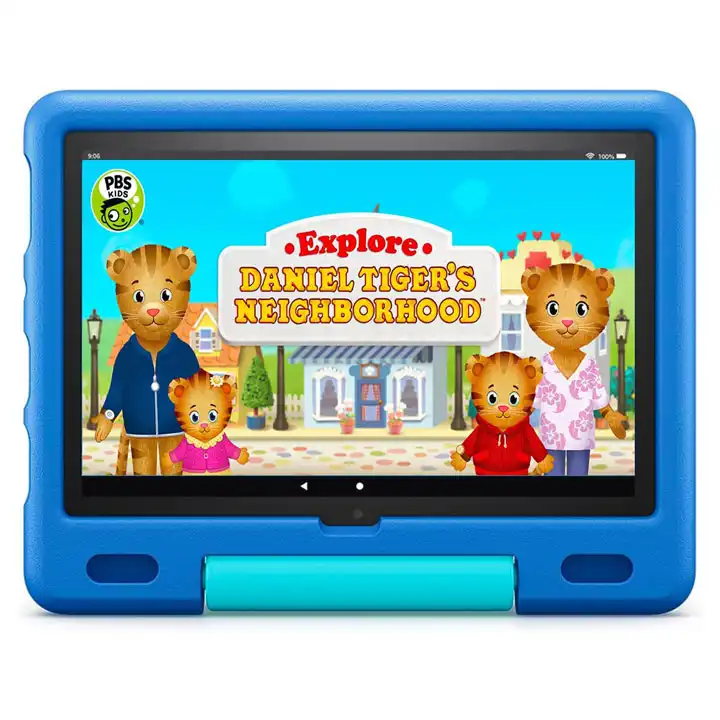 Amazon Fire HD 10 Kids Edition Tablet
If there's anything that makes my face burn, it is strangers staring at me and my children while I'm desperately trying to keep them quiet on a plane. At home, I try to limit screen time, but on a plane or during especially long travel days in the car, just about anything goes. Let's just keep the peace. Thankfully, Amazon has a tablet specifically for kids. FreeTime gives you access to videos, apps, games, books, and educational content, including Spanish language content. I can set time limits and control what they're seeing from the parent dashboard.
Amazon Fire Tablet
Travel Books
We have a full list of travel-related books for children on our Amazon store. A couple of new additions to the list include The 50 States Book and its companion Activity Book. The book is full of illustrated infographics with facts the people, cities, nature, and historic events important to each state. The Activity Book includes state trivia, picture scrambles, games, stickers, and a fold-out map to engage your children.
The National Parks of the USA is a beautifully illustrated book about America's great outdoors and 21 of her most iconic national parks. Among the gorgeous illustrations, there are maps and facts about the flora and fauna. It's a book that will be loved by children and adults alike.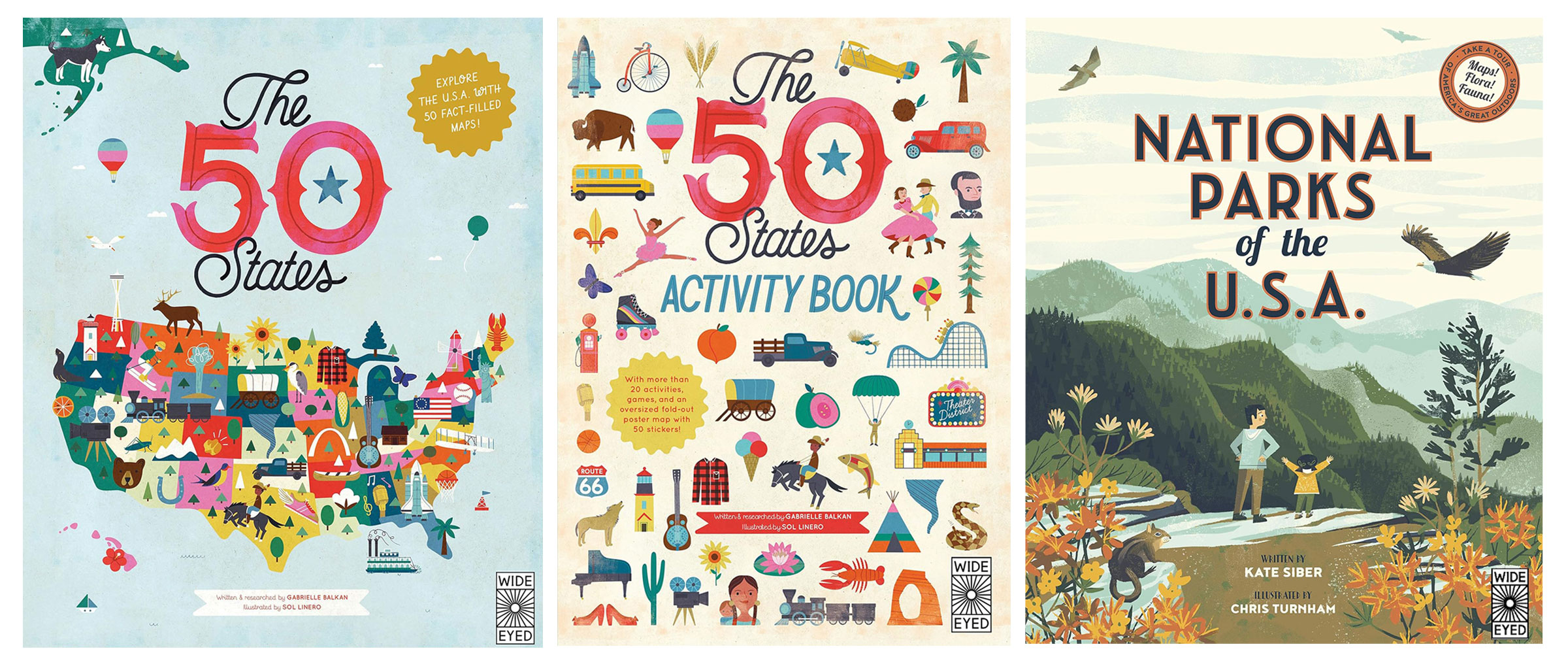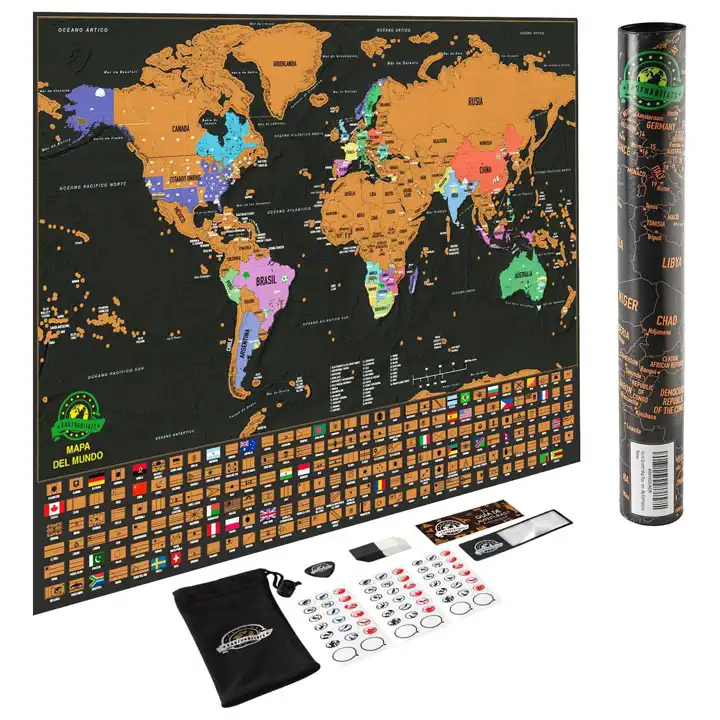 Scratch Off World Map Poster
If your kids are anything like mine, they love keeping track of things they are doing. This map is a great travel gift for kids who want to keep track of where they've traveled in the world. The map also comes with a scratch off tool, stickers, and 50 educational flash cards.
Scratch Off Map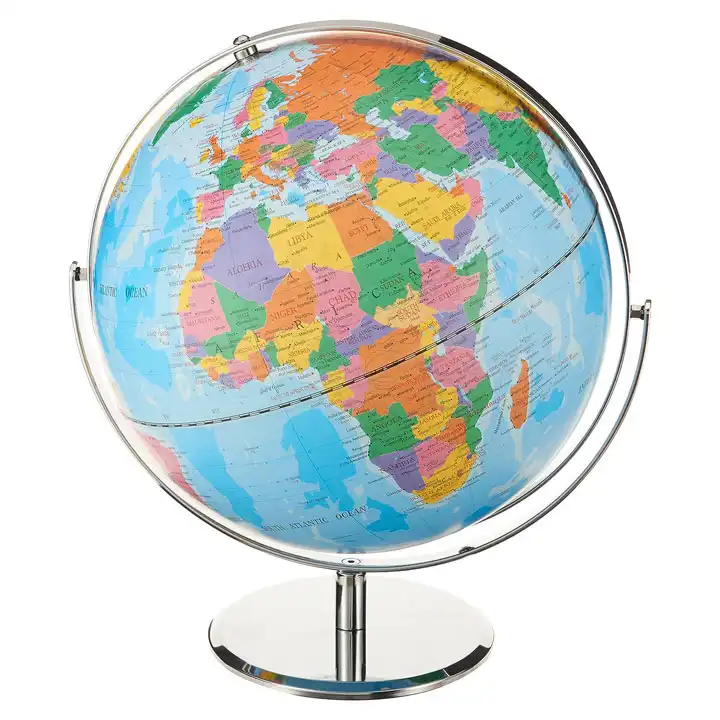 Globe
A map is a helpful tool to teach kids geography, but to help them really grasp just how big the world is and where things are located in relation to each other, get them a globe. This one is detailed with raised mountains and countries with their capitals clearly labeled. It's the perfect addition for any young traveler.
Globe