Star Wars Locations: Beyond the Green Screen
The Star Wars universe expands again with the release of Solo: A Star Wars Story. George Lucas' visionary prequels trilogy, though loaded with CGI scenery and special effects, also made use of real-world locations to tell its story of political power and deception. Add these Star Wars locations to your travel bucket list and experience them in exclusivity with Ker & Downey.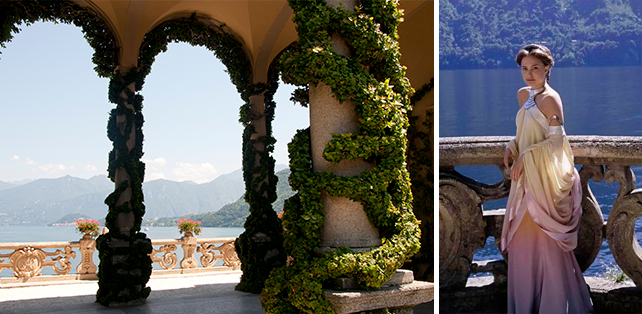 Villa Balbianello – Lake Como, Italy
Lake Como's Villa Balbianello has quite the name to fame. Located near George Clooney's mansion, this villa had a brief feature in 007 Casino Royale. Its most famous on-screen moment was certainly Padmé Amidala and Anakin Skywalker's secret wedding in Star Wars Episode II: Attack of the Clones. While the creators digitally altered the villa's exteriors for the film, you can easily spot the balcony where Padmé and Anakin kiss. Among the more romantic Star Wars locations, fans frequently flock to this spot for special proposals and honeymoons.
Only accessible by boat, Villa Balbianello is best experienced in style, with a private boat tour along Lake Como with Ker & Downey. Additionally, the excursion will showcase the many villas along the shores and conclude with a Michelin-starred dinner facing the lake.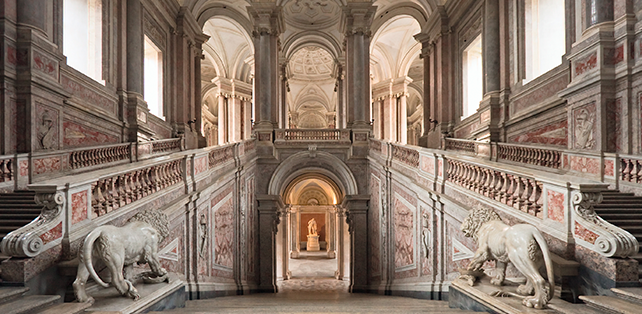 Royal Palace of Caserta – Naples, Italy
The enchanting Royal Palace of Caserta is among the most prominent expressions of 18th-century Baroque architecture in Italy. Of course, fans will recognize its lavish interiors as Queen Amidala's royal palace on Naboo in Star Wars Episode I: The Phantom Menace. The crew then returned for Star Wars Episode II: Attack of the Clones to film the meeting between Senator Amidala and Queen Jamilla.
Located outside of Naples, this UNESCO World Heritage Site boasts a fascinating mixture of alleyways, fountains, and statues. Indeed, it's a place fit for a Queen—or rather, King Charles III of Bourbon. Ker & Downey can secure your very own private guide, who will lead you through the former royal residence and introduce you to its historical apartments, parklands, and gardens.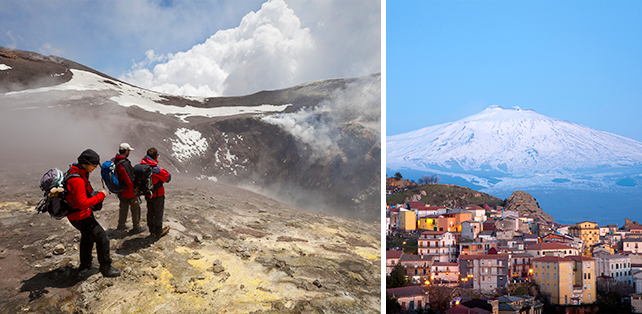 Mount Etna – Sicily
Here's where your tour of Star Wars locations turns to the dark side. Called simply "The Mountain", Mount Etna is the highest peak in Italy outside of the Alps, measuring some 11,000-feet high. While Ewan MacGregor and Hayden Christiansen didn't actually battle among the lava flows of the Sicilian volcano, Star Wars Episode III: Revenge of the Sith featured the volcano. Filmmakers traveled here for plate photography to create the epic battle between Obi-Wan and Anakin on Mustafar. 
Ker & Downey reveals this destination in a truly unique way. First begin with a trek along the mountain to understand the mountain's destructive power. Indeed, it is the highest active volcano in Europe. Your day then concludes with a visit to the mountain's local vineyards and wine cellars. While here, taste the Etna wine made from fruits grown in fertile lava soil.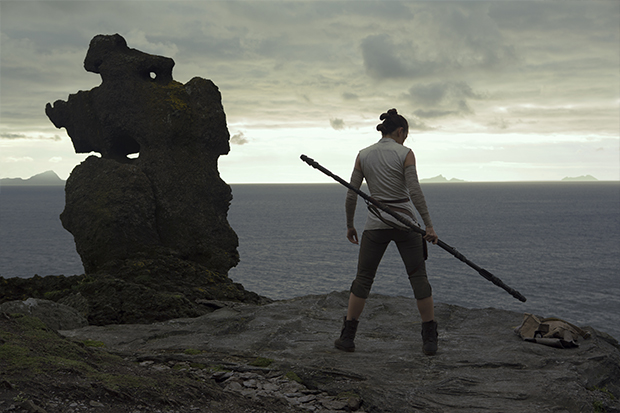 Photo: Jonathan Olley. ©2017 Lucasfilm Ltd. All Rights Reserved.
More Star Wars Locations To Explore
Step back 40 years and visit the filming locations from the original Star Wars films here. Also check out the places today's generation of filmmakers are bringing into the galaxy far, far away.
Customize your own journey to the famous Star Wars filming locations across the world with Ker & Downey. Contact your luxury travel consultant to get started.
All Star Wars photos appear courtesy of Disney.