Small Countries, Big Impact
How Three Small Countries are Making a Big Impact and Changing the Face of Conservation
Tourism, conservation, and sustainability are inextricably linked.
In the best models, it's a collaborative effort where tourism funds conservation projects, with community buy-in to help protect the land. Oftentimes tourism provides jobs for the local community as well. And this isn't just the case in Africa. Governments across the globe are recognizing the need to conserve their land, wildlife, and Indigenous cultures. What they are finding is: When we come together as travelers, we can protect the environment, its flora and fauna, and the Indigenous People that call it home. These three countries might be small, but their conservation and sustainability work are making a big impact, not only in their country, but worldwide.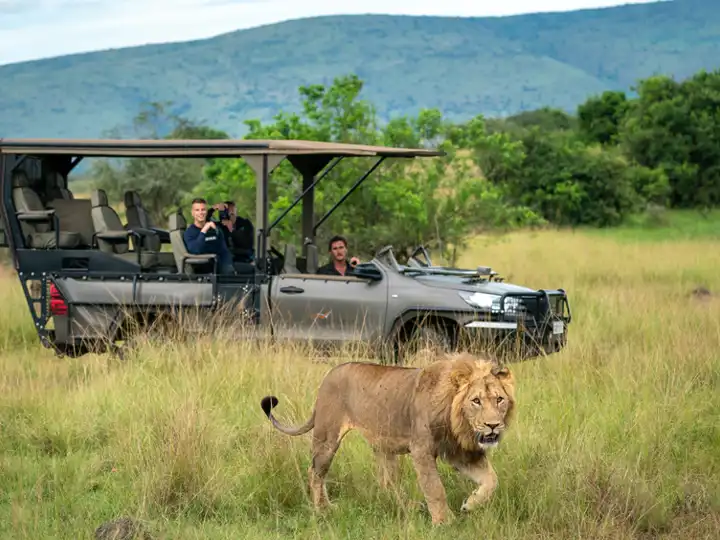 Rwanda
Akagera National Park in Rwanda is one of the most scenic reserves and finest wildlife hubs in Africa. African savannah, acacia woodland, open grassland, jagged mountains, and forest-fringed lakes make up the diverse ecosystem. But just three decades ago, it was a war-torn park with considerable environmental degradation and little wildlife.
In 2010, the Rwandan government joined forces with African Parks to implement strict conservation laws, invest in luxury tented camps like Magashi Camp, and reintroduce wildlife into the park. In 2016, seven lions were reintroduced to the park after a 15-year absence in the area. After the first year, the population doubled, and with it, a balance in the ecosystem. But lions aren't the only mammals growing in numbers. Since 2019, the park has seen a 20-percent increase in elephants – up to 133. The August 2022 census also counted 2,093 buffalo and 885 hippos. With Akagera's conservation efforts, Rwanda has established itself as an all-in-one safari destination where you can not only enjoy a traditional safari, but also trek to see gorillas and chimpanzees as well.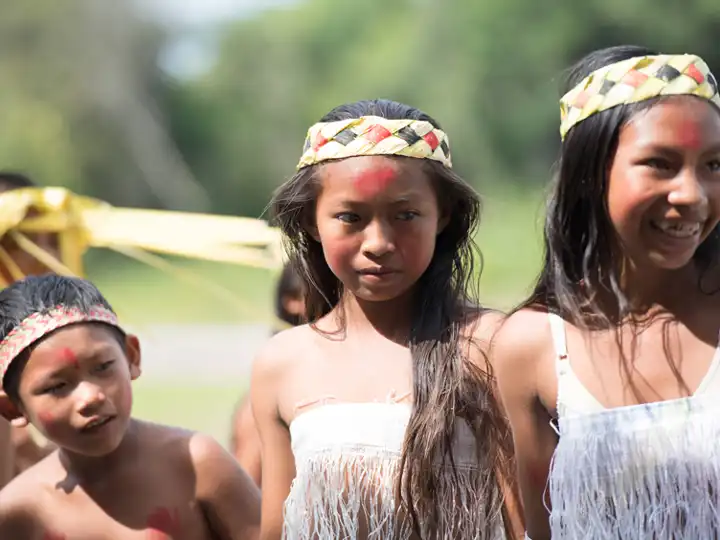 Guyana
Trees cover the small country of Guyana, located on the North Atlantic Coast of South America. Approximately 87-percent of the country is rainforest. Despite its small size, Guyana's rainforests play a vital role in regulating climate change across the globe. Not only that, but Guyana's forests are also home to 825 species of birds, 228 mammal species, and 8,000 flower species, with scientists discovering new species each year. Over the last several years, Guyana's government has consistently shown its commitment to conservation through unique and forward-thinking approaches, including a pay-per-performance forest conservation partnership with Norway.
Guyana's success is due in part to 90-percent of its residents (about 750,000 people) living along a small section of the coast. Therefore, the forests have remained largely undisturbed.
But protecting the rainforest and its wildlife is just one part of the way Guyana is making a big impact. Indigenous People from nine recognized Indigenous groups make up one-tenth of Guyana's population. Guyana's government has prioritized aboriginal sustainability and recognized their importance in caring for the country's rainforests as stewards of the land with immense knowledge. They have therefore adopted several initiatives to support the Indigenous populations and preserve their languages and culture, improve their access to services such as healthcare and education, and formalize their land titles.
You can witness Guyana's sustainability practices firsthand on one of Ker & Downey's privately guided tours to the Guiana Shield.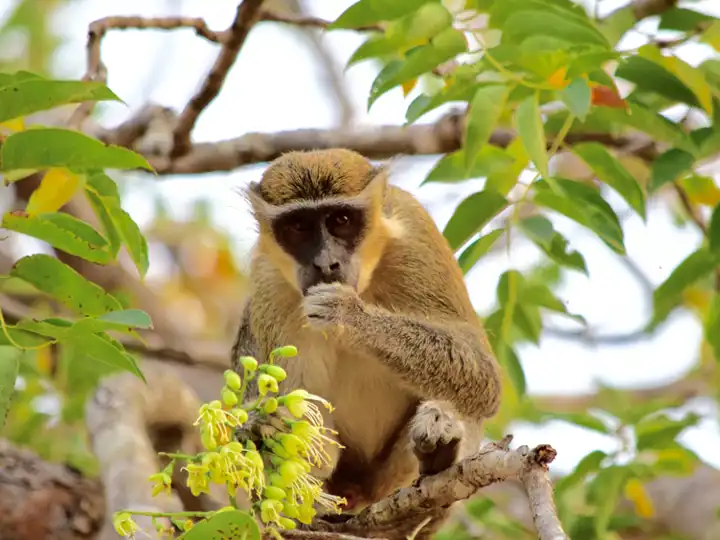 Ghana
Ghana is still a relatively undiscovered gem in Western Africa, but its tribal communities and vibrant culture are astounding. What's more, its national parks are a haven for the abundant wildlife that makes their home in Ghana. Its largest conservation win is Mole National Park, the first and largest wildlife protected area in Ghana. The savannah and riparian ecosystem are home to 90 different mammal species. Among those, you'll find buffalo, various plains game, and black and white colobus monkey. Some even believe that the elephants in Mole National Park are a unique breed from the rest of the elephants in Africa for their more docile nature. Sightings of leopards, lions, and hyena are rare, but those who are patient may be rewarded. Also, 33 known reptile species and 344 bird species have been recorded in the park.
Mole National Park is currently inscribed on UNESCO's Tentative List of World Heritage properties. Conservation-wise, the park's mission is to effectively manage its wildlife resources and create economic activities that revolve around the park. They accomplish this with the help of the 33 fringe communities that share a border with Mole National Park. Guests are also able to visit the park's neighboring communities to experience their rich cultural heritage.
See these Small Countries Making a Big Impact
with Ker & Downey
Planning can be overwhelming, even when you're traveling to a well-known destination. For smaller countries, it can be even more so. That's where we come in. At Ker & Downey, we take the pressure off of planning and allow you to experience the world in a whole new way. Contact us to start planning your journey, then relax while we take care of the details. In the meantime, follow us on Instagram and Facebook for daily travel inspiration.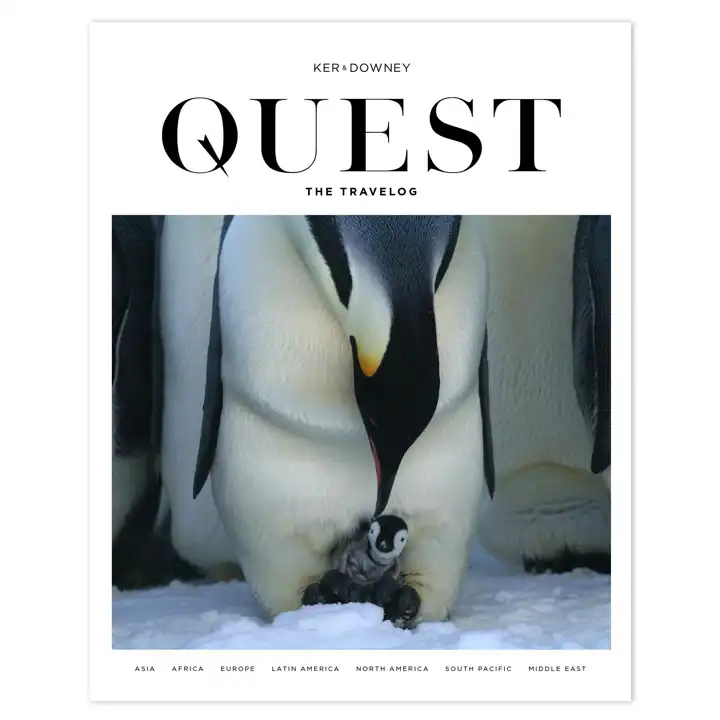 The Travelog
Quest Magazine
Dedicated to the experiential style of Ker & Downey travel, QUEST Magazine features eye-opening content that focuses on unforgettable experience, unheard-of destinations, and the very best our world has to offer. Each issue is packed with insider information, what's new in the world of travel, and editorial pieces that focus on our global culture, philanthropy, and transformative travel
Read Issue 20