Responsible Tourism in Africa
Six Luxe Lodges Getting it Right
Responsible tourism in Africa - these six luxe safari lodges offer dream vacations with purpose. - By Rina Chandarana.
Lodges and camps that host conservation programs are a safari bonus. These allow guests to get up close to magnificent endangered species as part of their journey. These are our favorite places to embrace responsible tourism.
Ol Jogi
Kenyan kids practically shake hands with majestic elephants during visits to the Ol Jogi Private Wildlife Conservancy, nestled in the shadow of snow-capped mountains. For over 30 years this property has been offering free educations for thousands of students who want to learn about preserving the fragile ecosystem. In 1986, Ol Jogi established the Wildlife Rescue Center to care for orphaned and injured animals, and guests of the property get to witness their rehabilitation. A wild and wonderful world of endangered black rhinos, Grévy's zebras, prides of lions, graceful giraffes, and chasing cheetahs awaits — and only 14 guests at a time can experience the serene safari experience.
Do good while you travel. See monkeys, cheetahs, elephants, and hippos being nursed back to health at Ol Jogi's Wildlife Rescue Center. Or pitch in with their conservation initiatives, community outreach, and cattle ranching projects.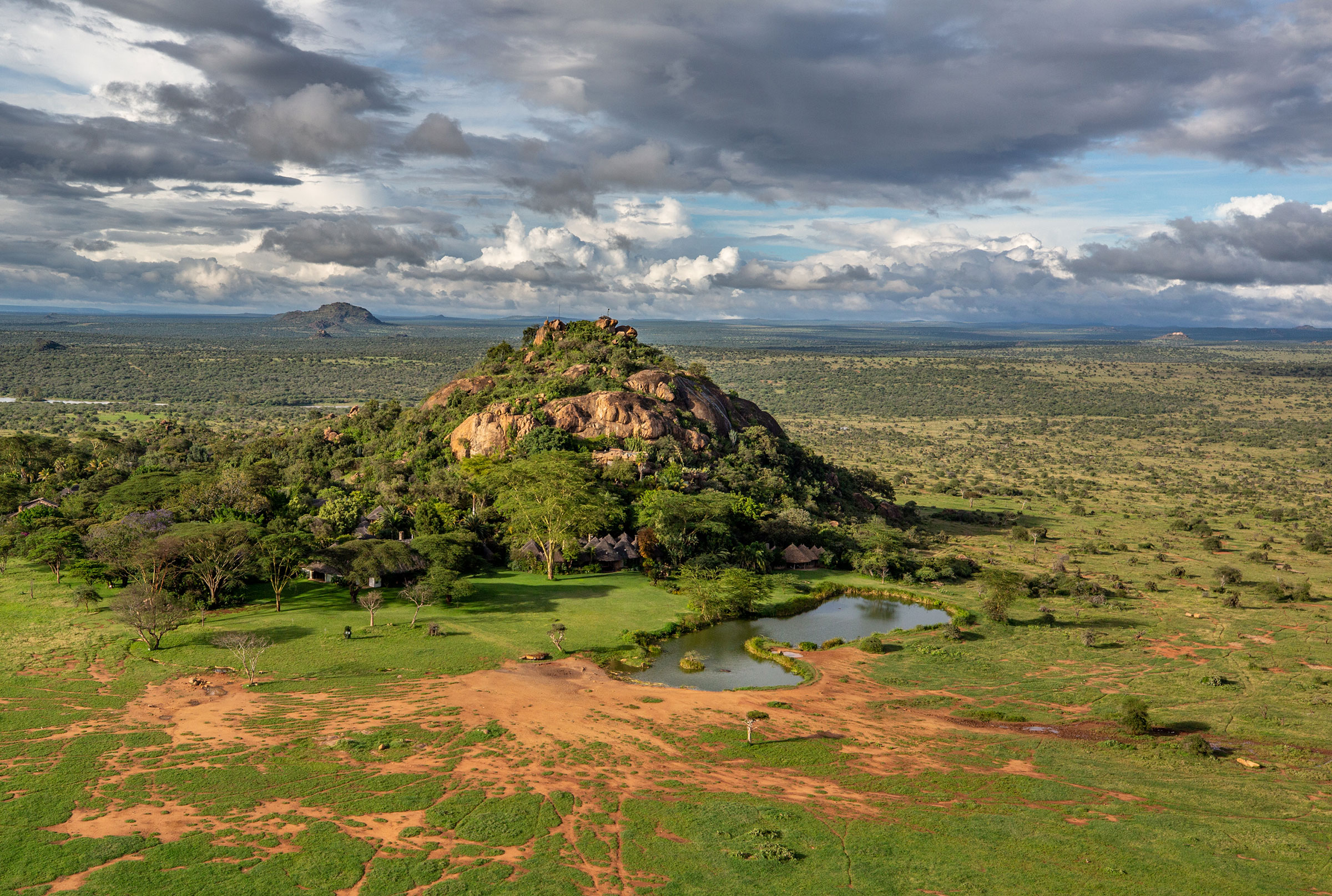 Responsible Tourism at Great Plains Conservation
The Great Plains Foundation's top-notch lodges — Duba Plains Camp, Selinda Camp, and Mara Plains Camp — contribute ecotourism dollars to National Geographic Society's Big Cat Initiative, buying hunting and agricultural lands to convert into wildlife areas for roaming lions, cheetahs, and leopards. In Botswana, Rhinos Without Borders has been steadily increasing the number that are moved to safe havens in Botswana from threatened lands in South Africa.
Do good while you travel. Bring extra supplies for the Great Plains Conservation Education Program and Women's Craft Groups to help local families.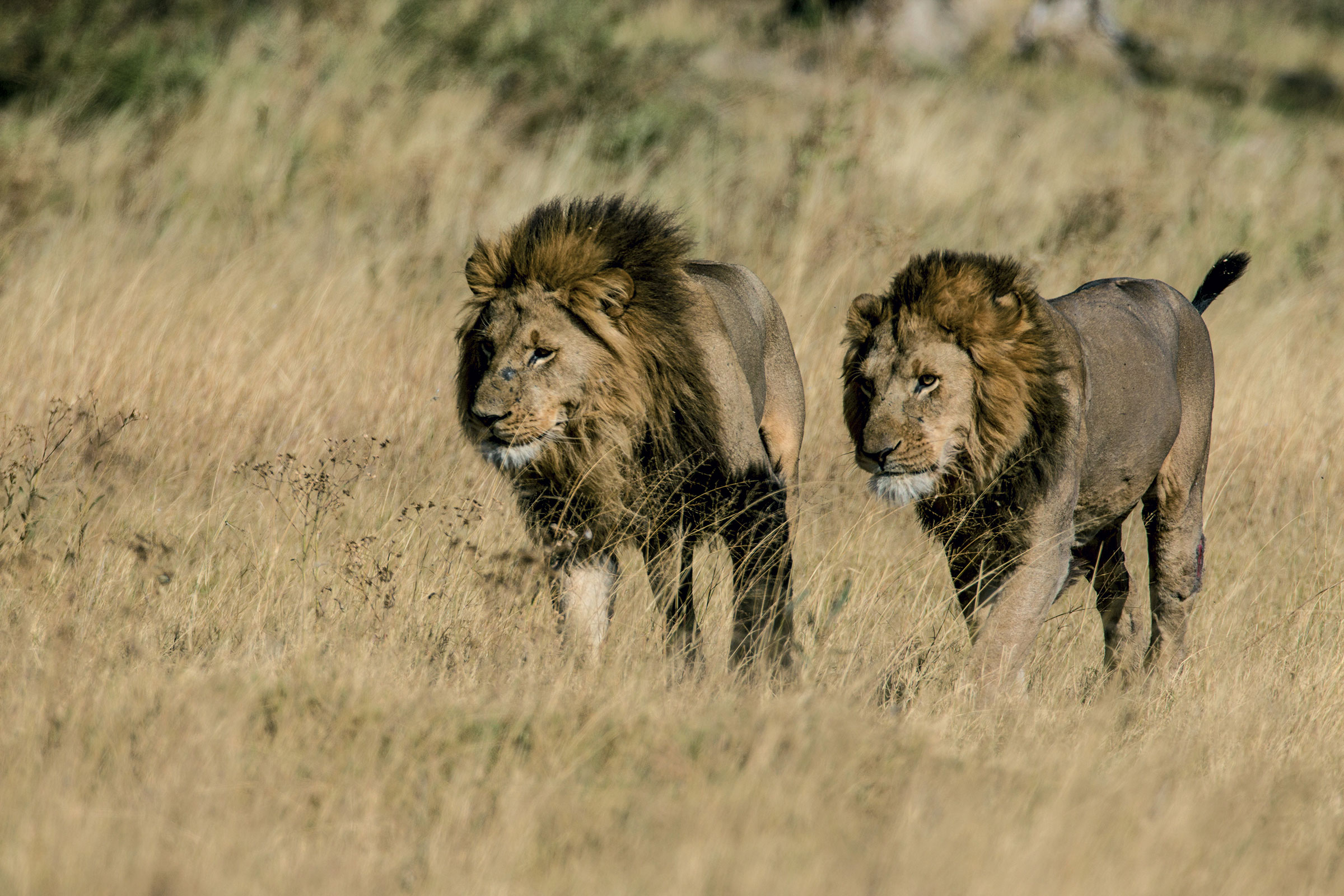 Okonjima Bush Camp
Big cats feel right at home in Namibia's Okonjima Nature Reserve and guests at the Okonjima Bush Camp will too. Eight thatched chalets, a junior suite, and three well-outfitted safari tents sit a stone's throw away from where the AfriCat Foundation does their ground-breaking work rehabilitating and relocating cheetah and leopards back into the wild. Enhance your experience by visiting the foundation to learn about the conservation efforts achieved hand-in-hand with local farmers as well as their projects to preserve this pristine habitat. Go on a game drive through the sprawling grasslands to spot the cheetahs in this incredible wilderness.
Do good while you travel. Chat about cheetah conservation at the AfriCat Foundation and then head out into the grasslands to spot the majestic rehabilitated creatures roaming in this incredible wilderness.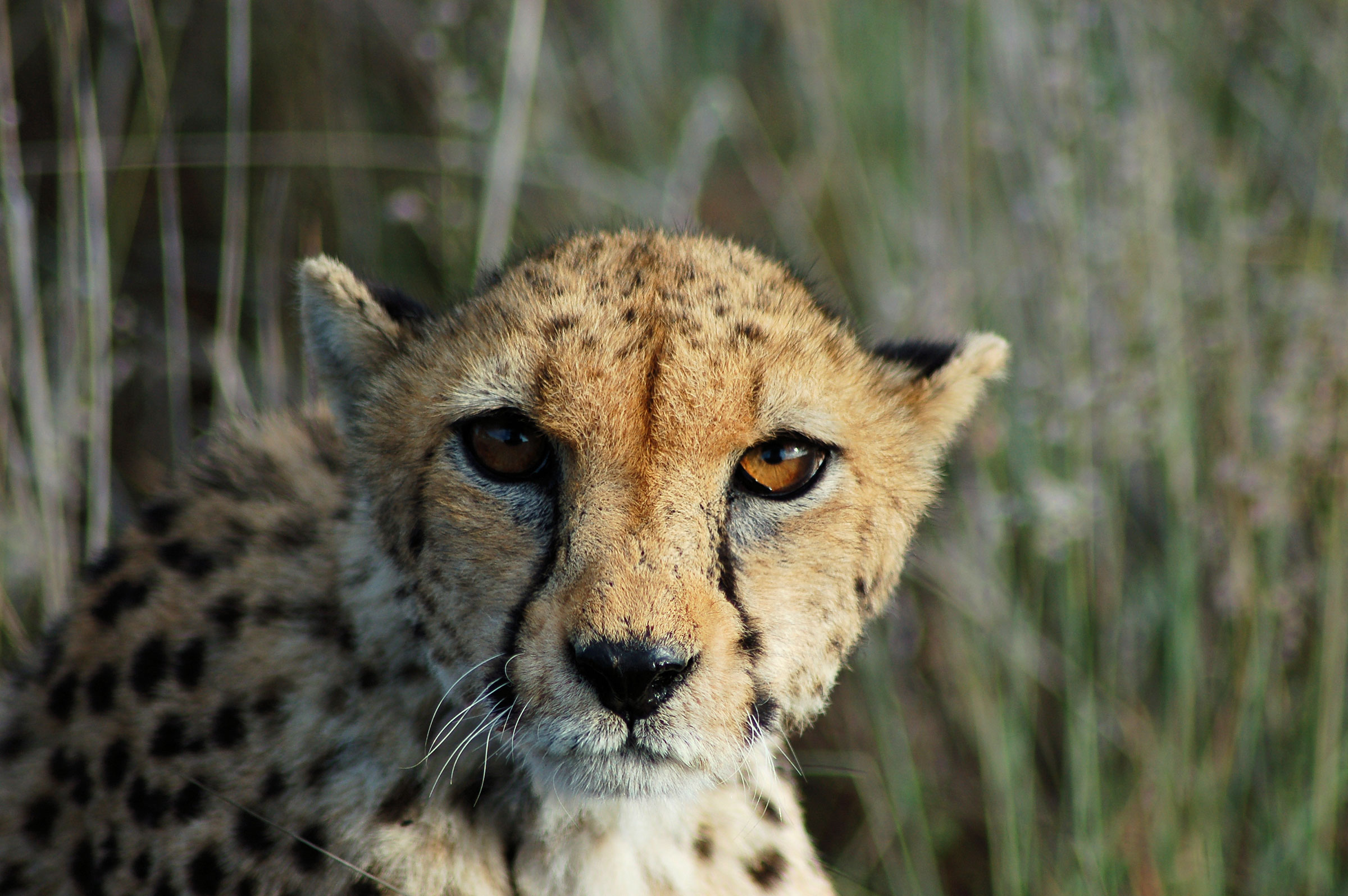 Jabulani
Bird watchers flock to South Africa's Kruger National Park to glimpse the feathered mosaic of the more than 350 species of birds found here. Among them is the Cape Vulture, a threatened species that has been steadily declining across southern Africa. Visit the Hoedspruit Endangered Species Center to learn more about these birds — they drop in frequently to dine on leftover bones and meat. Animal lovers will jump at the chance to visit the center's hospital where big cats are cared for prior to being re-released into the wild. Travelers can even help feed the youngsters with the center staff.
Do good while you travel. Feed baby big cats at Jabulani's Hoedspruit Endangered Species Center's hospital. Then, join the fight to protect endangered animals via camp partners such as The Wildlife Conservation Trust.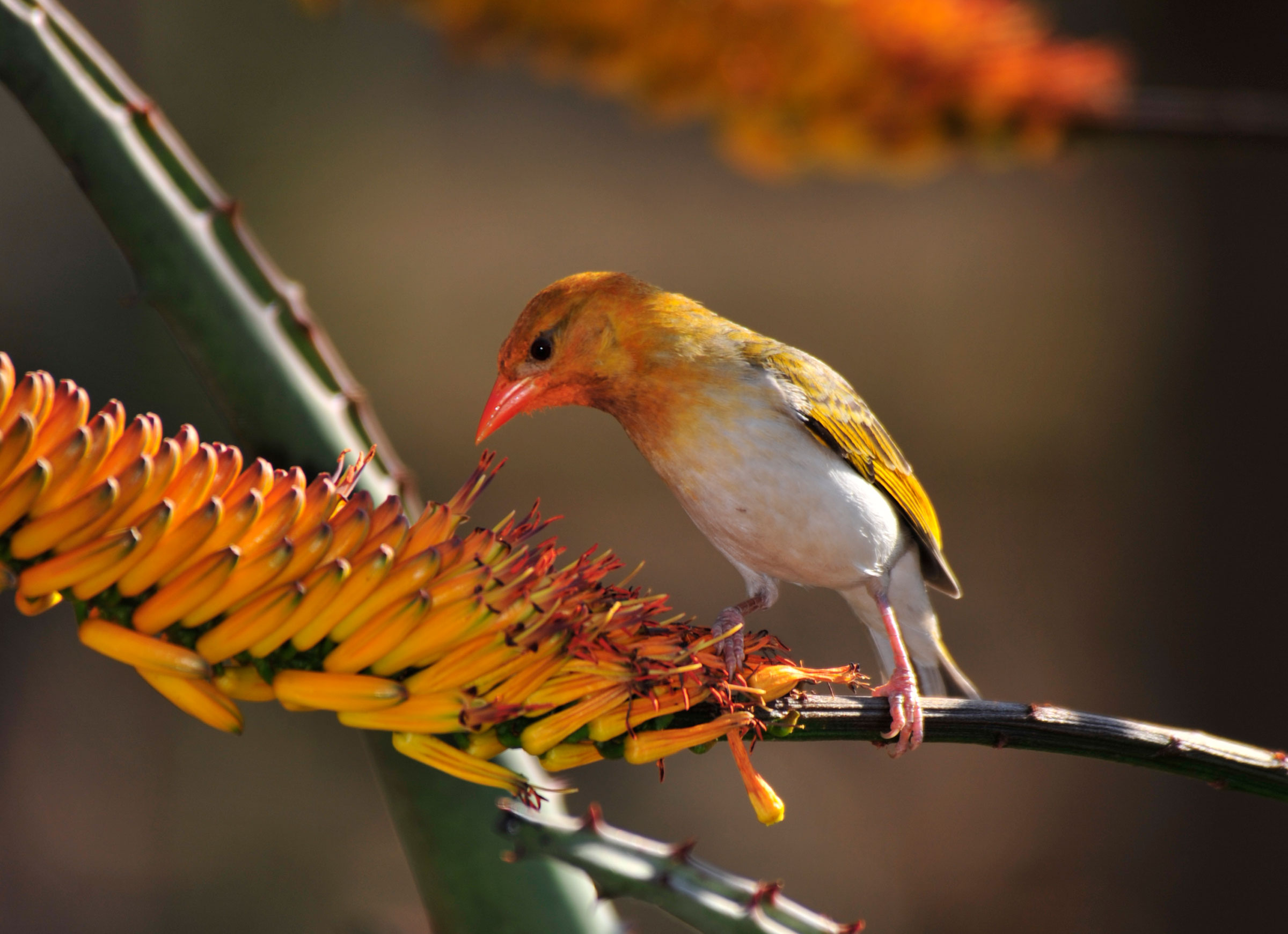 Responsible Tourism at Grootbos Private Nature Reserve
Established in 2004, the Grootbos Private Nature Reserve is surrounded by a blanket of blooming flowers. Visitors fill their lungs with the freshest air, all thanks to the 385 trees that Grootbos has planted since 2013. Guests directly contribute to the onsite horticulture and landscaping training for local communities. Grootbos lavishes guests in luxury and goes big on environmentally friendly practices. Plus, the wildlife viewing is remarkable. The lodges are calming sanctuaries doling out huge helpings of land and sea. This tip of Africa is the meeting point of two oceans, home to the marine big five: great white sharks, seals, penguins, Southern right whales, and dolphins. The region's astounding array of biodiversity earned it the title of a UNESCO World Heritage Site. Upon setting foot in this natural paradise, it's easy to see why.
Do good while you travel. Pick vegetables at the Grootbos Private Nature Reserve's farm and prepare a meal with the chef. Keep up with Grootbos Foundation's Wish List on their website, which charts current needs like sports equipment, children's books, and gardening tools.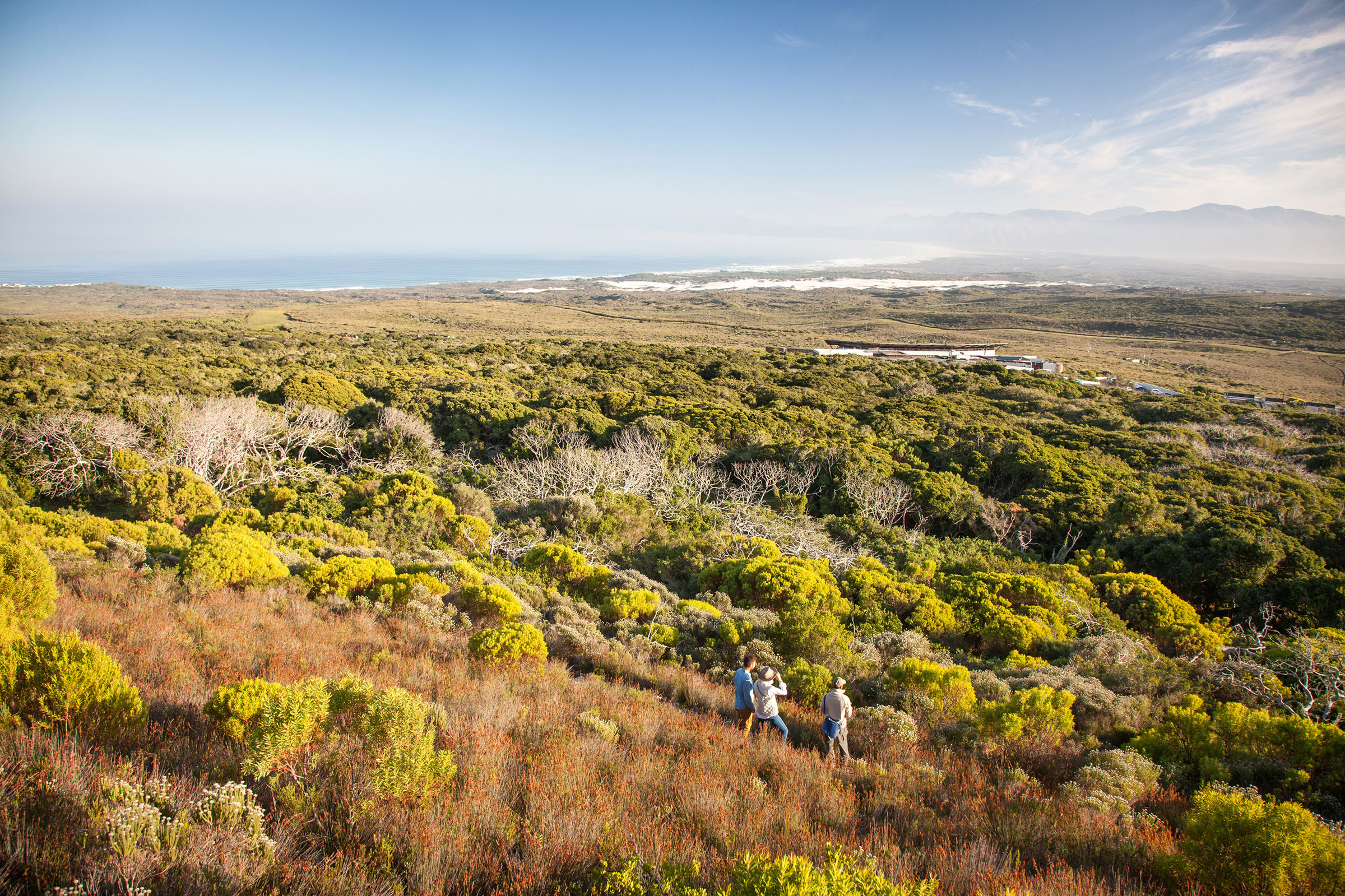 Ol Pejeta
A journey to Ol Pejeta is a journey into Africa fit for conservation-minded travelers. Six tented camps and lodges in Kenya generate the funds needed for Ol Pejeta's Conservation in Action program, welcoming 25,000 school kids a year to learn more about wildlife preservation. Watch primates climb, explore, and socialize at the Sweetwaters Chimpanzee Sanctuary, a refuge for orphaned and abused chimps since 1993. Become a modern-day explorer by helping to track lions and see hippos splash and wallow in the waters.
Do good while you travel. Learn about rhinoceros recovery efforts during a horse ride through a protected enclosure with an Ol Pejeta guide. Consider incorporating volunteering activities into your itinerary, such as caring for rhinos, walking dogs, and helping out at a children's home.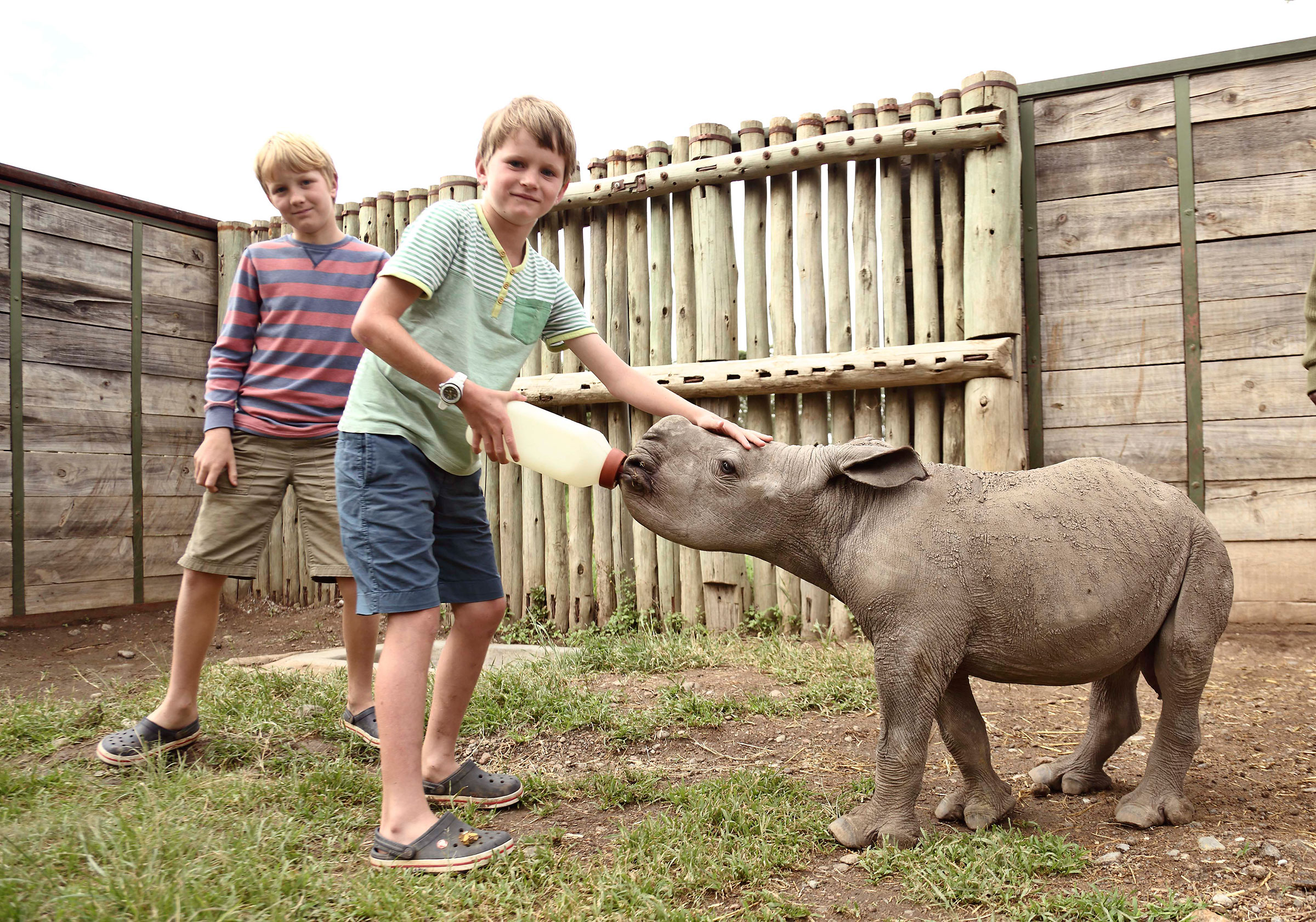 Responsible Tourism with Ker & Downey
Choose camps that provide bush experiences, comfort, conservation, and expert guides who really know their stuff. For helping planning a safari with one of our responsible tourism partners, contact your Luxury Travel Expert. To see even more ways that Ker & Downey gives back, click here. And finally, for daily travel inspiration, be sure to follow us on Instagram and Facebook.