The Shot
Why Conservationists and Scientists Have Reason to Hope
One picture, one moment, one memory captured by Photographer Mark Williams.
By Amy Willis
The northern white rhino is on the verge of extinction. This moving photo of Najin and her keeper Jacob was taken by Mark Williams at Ol Pejeta Conservancy in Kenya, where the last two rhinos of this subspecies remain on earth. Mother and daughter, Najin and Fatu, have been unable to reproduce due to health issues, and with the death of Sudan, the last male northern white rhino, in 2018, scientists are trying to intervene to preserve critical genes developed over millions of years. Using healthy eggs from the two females and sperm previously stored from the last male rhinos, embryos have been created that could potentially be transplanted into southern white rhinos. This newfound hope is keeping conservationists and scientists forging ahead and not giving up.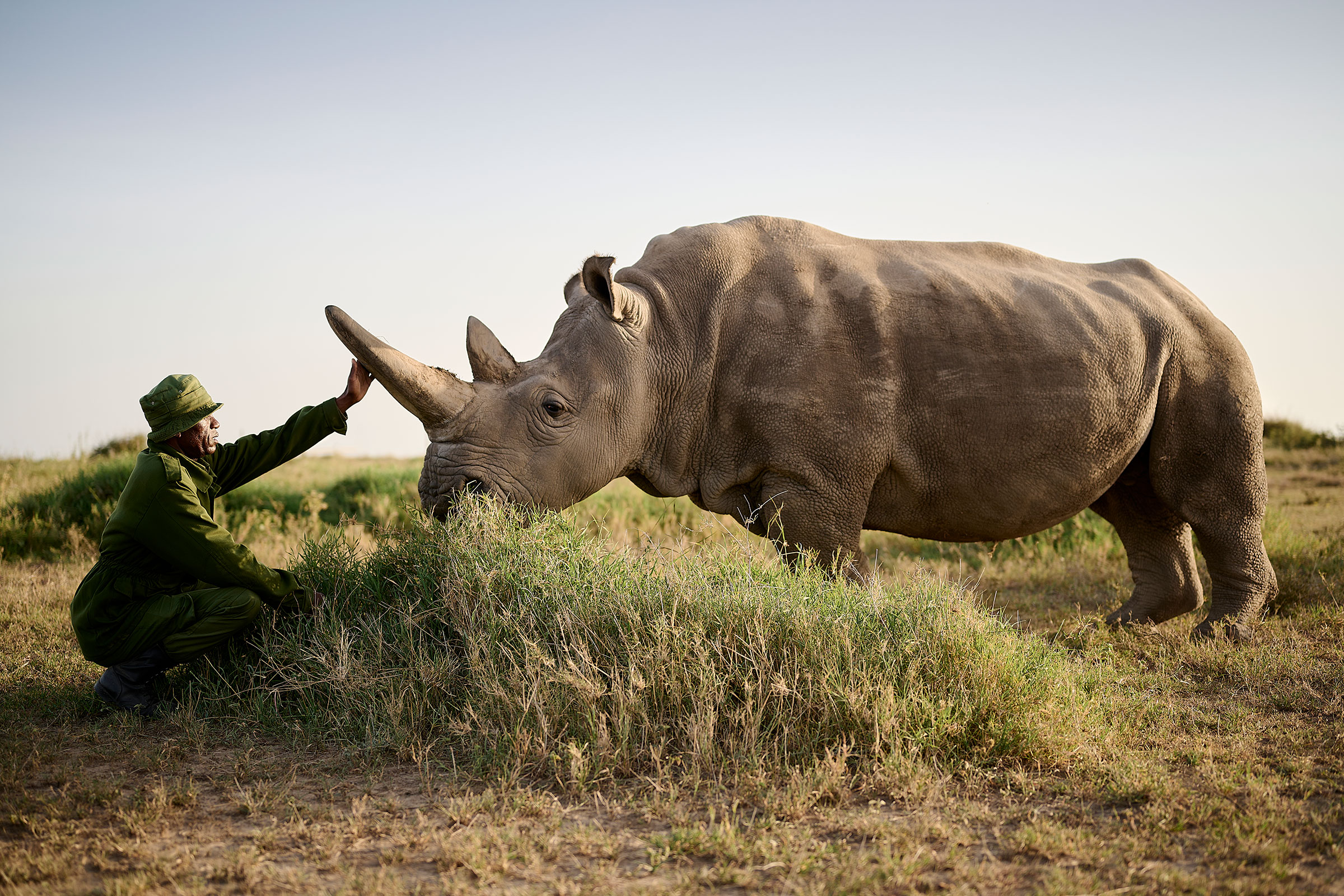 Rhinoceros have long been sought out for their horns by poachers in the illegal wildlife trade and have dwindled the numbers down to near extinction. Because of this, Najin and Fatu are monitored 24/7 in a protected conservancy to keep them safe. 
While it is yet unknown whether the created embryos will successfully revive the northern white rhino subspecies, conservation efforts have shown incredible hope for the southern white rhino, and a difficult lesson can be learned from this about how we treat our planet and its delicate ecosystem of animals. 
Guests at Sanctuary Tambarare have the unique opportunity to see Najin and Fatu in person. Get up close and personal with the last two northern white rhinos and learn about their incredible story from their dedicated keepers. 
Contact a Ker & Downey designer to include a stay at Sanctuary Tambarare on your next safari in Kenya.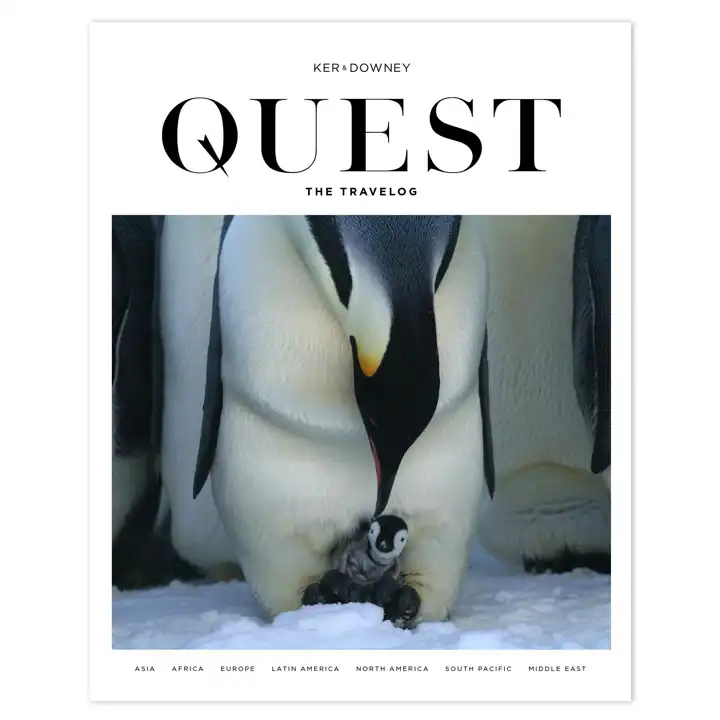 The Travelog
Quest Magazine
Dedicated to the experiential style of Ker & Downey travel, QUEST Magazine features eye-opening content that focuses on unforgettable experience, unheard-of destinations, and the very best our world has to offer. Each issue is packed with insider information, what's new in the world of travel, and editorial pieces that focus on our global culture, philanthropy, and transformative travel.
Read Issue 20