Granddaddy Safari
A Kenya Family Safari
Ker & Downey client Steve Brandon shares his experience traveling to Kenya on a luxury Kenya family safari with his grandkids, his children, and their spouses over the Christmas holiday.
Luxury Kenya Family Safari
"For Christmas, Patsy and I undertook the most logistically challenging adventure trip since we started doing these in 2000. We decided to take the two children, their spouses, 5 grandchildren (ages 8-14), and us to Kenya on a 'Granddaddy Safari.'
The safari with grandkids could have not gone more perfectly. The grandkids were seriously into nature and were absolute angels for the whole trip. We didn't hear a single complaint about the 5:00 am start, and they ate the dishes served at every meal. They thought the rains most days just added to the adventure. They also just loved wearing their ponchos as you can see from the photos. Miracle."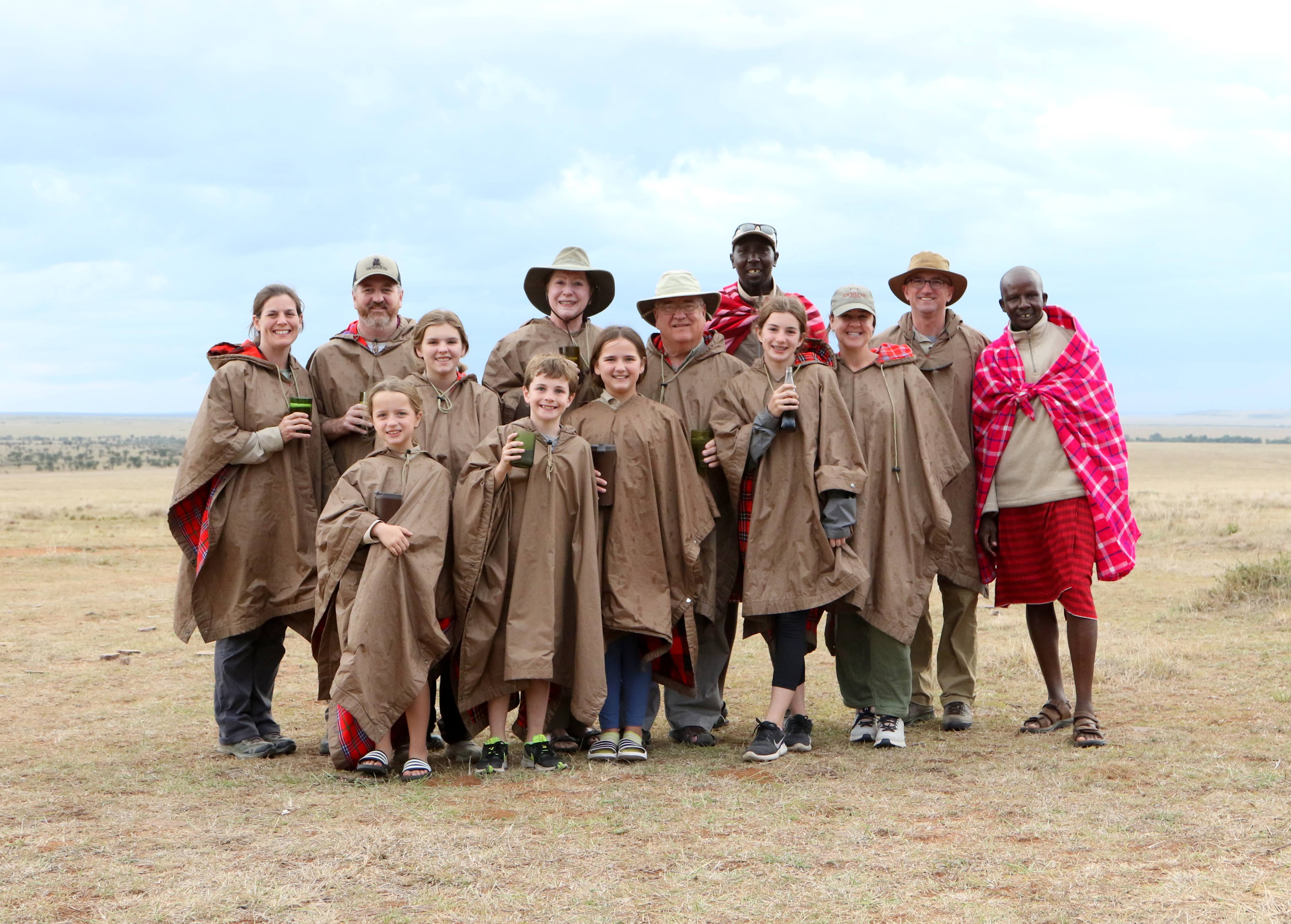 The Granddaddy Family Safari Itinerary
There were many important aspects of this luxury Kenya family safari that the clients wanted to include. Ker & Downey Designer, Jamie Bell, explains, "As seasoned travelers and safari goers, they wanted to show their family the magic of Africa. Authentic tented camps, plentiful game, and hands-on experiences for the kids topped the list." Below we highlight just some of the details we included to make this trip special.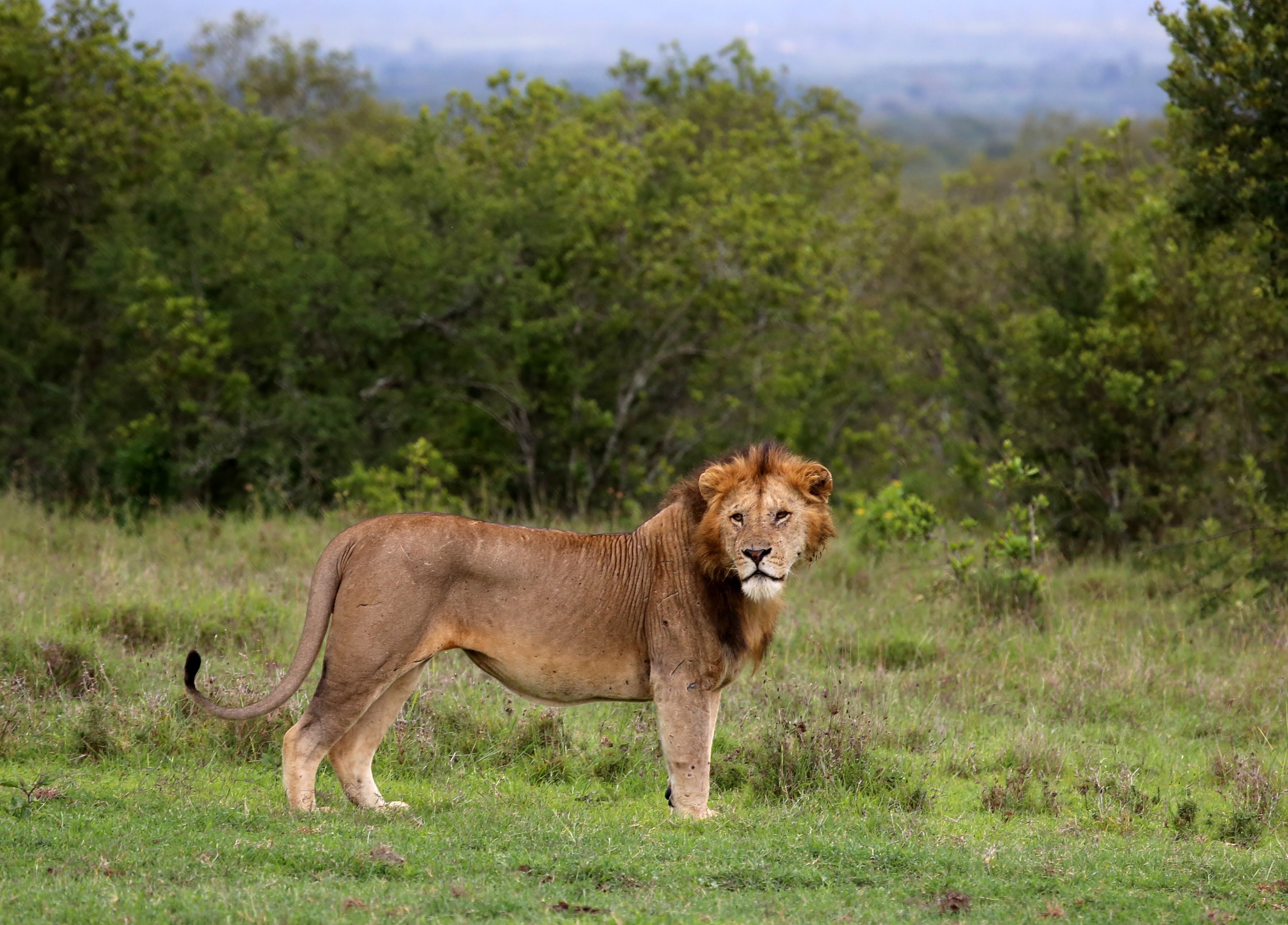 Nairobi
First their safari with grandkids began with two nights in Nairobi. While here, they had the opportunity to visit the Giraffe Center, which specializes in protecting the highly endangered Rothschild's giraffe. They also visited the Sheldrick Wildlife Trust's center for orphaned rhinos and elephants. Both are excellent opportunities to experience serious conservation efforts and hands-on activities like hand-feeding and interacting with the animals. Next, they put their crafting skills to the test at Kazuri, a small bead workshop that employs disadvantaged Kenyans, mostly women.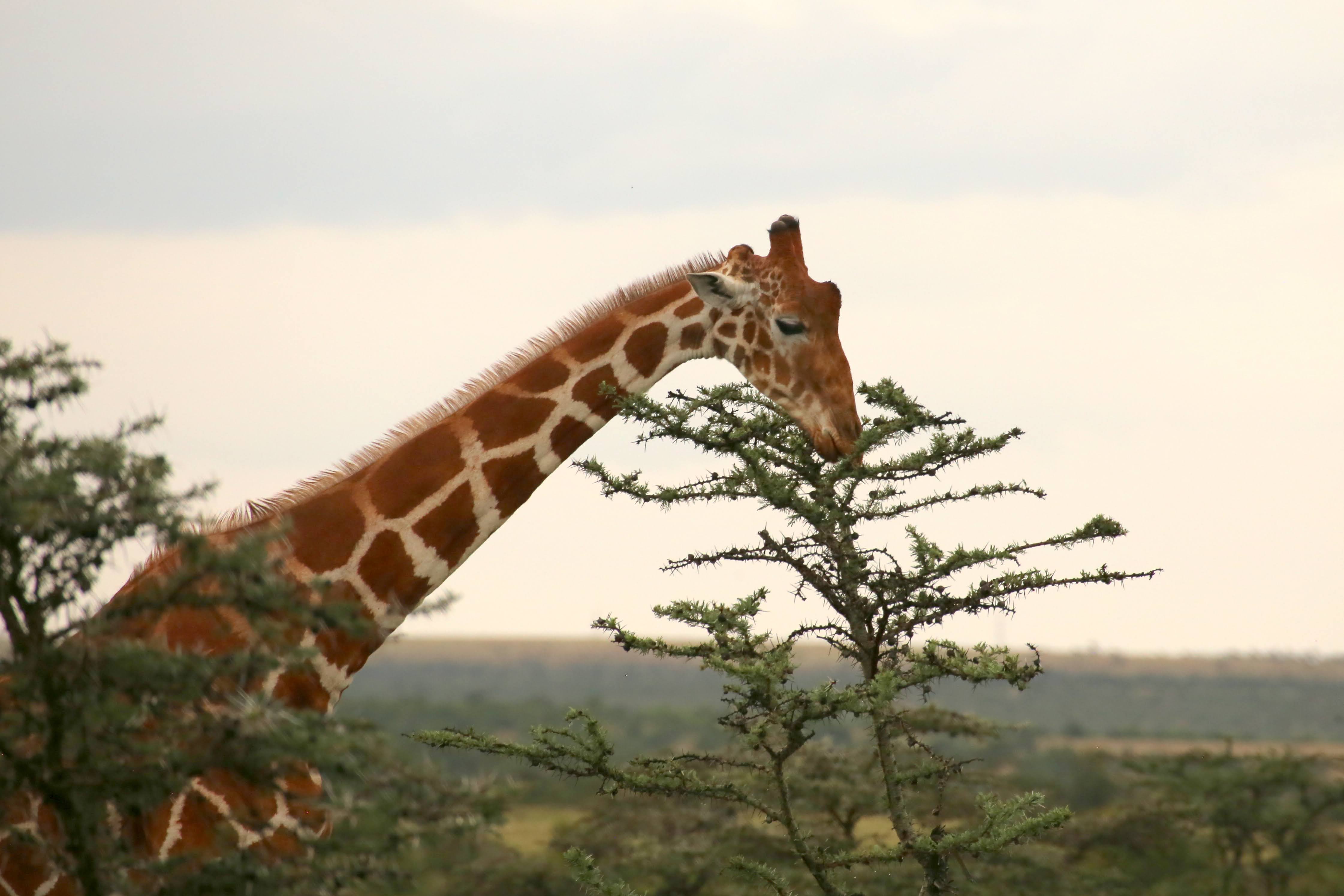 Laikipia Reserve
After their immersive experience in Nairobi, the family headed north to the Laikipia Reserve. While here, they enjoyed an uncrowded environment with some of the best game viewing in Kenya. The Ol Pejeta Conservancy located in the Lakipia Reserve is home to Kenya's largest population of the endangered black rhino and white rhino. Plus, there are also a number of rarer northern species of animals that travelers can't see in the Masai Mara. This includes Grevy's zebra, Jackson's hartebeest, and beisa oryx. Indeed, this provided them with a traditional luxury Kenya family safari camp experience under the stars.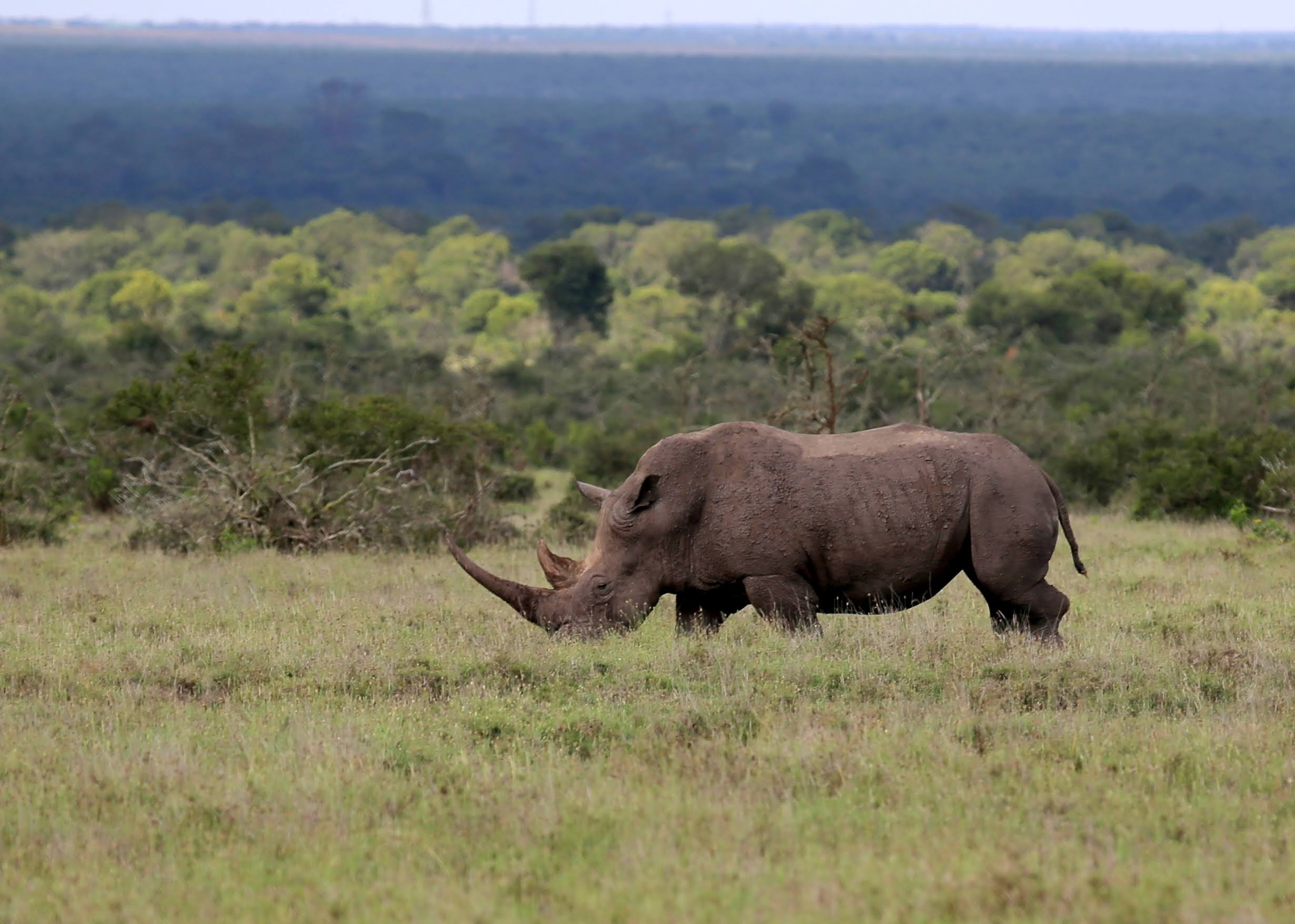 Masai Mara
After three days exploring Laikipia, the Brandon family then traveled south to the famous Masai Mara National Park. Here they had the opportunity to stay in two different camps, each for three nights.
The Masai Mara is full of plentiful game and ever-changing landscapes. From wide open plains, cascading plateaus, and dense forests, it offers a variety of activities and game viewing opportunities to suit everyone. Also, it allows for picnic breakfasts and lunches and breathtaking sundowners in the most iconic places. During the Brandons' safari with grandkids, the children had the option of staying at camp to partake in age-appropriate activities. Meanwhile, the adults went on game drives. With specially trained guides, the children participated in bush-craft making. They also learned how to track plains game and make their very own bows, arrows, and spears. There was even an opportunity to visit an authentic village, where villagers are proud to show off their culture and incredible way of life.
Finally, they saw the Masai Mara from a different perspective — from above. Balloon safaris are a fantastic way to experience the vast beauty of the Mara. Plus, they also provide an exceptional photo opportunity with spectacular lighting and scenery. A balloon safari with the whole family turned out to be the perfect way to end their luxury Kenya family safari.
Book a Kenya Family Safari with Ker & Downey
Whether you are booking a luxury Kenya family safari with grandkids, or traveling with just your spouse, there are many ways to experience Kenya with Ker & Downey. Our designers are at their best when crafting a journey unique to you; so contact us to get started planning. In the meantime, follow us on Instagram and Facebook for more travel inspiration.
Photos courtesy of Steve Brandon.