International Travel Checklist For Your Next Trip Abroad
Perhaps this is your first time traveling abroad. Or maybe you are emerging from a travel hiatus and could use a refresher. Here is Ker & Downey's international travel checklist to make sure you are ready to travel overseas.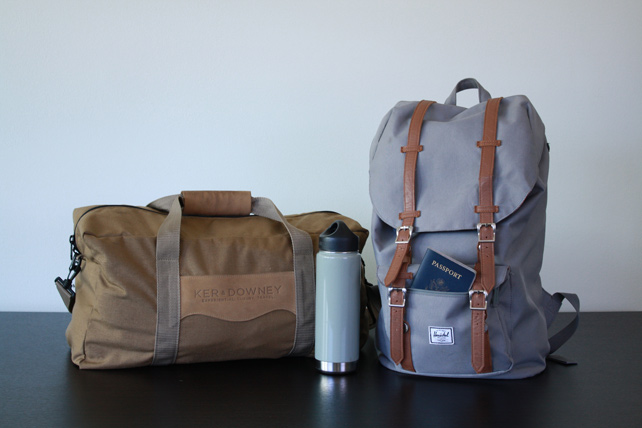 International Travel Checklist: 5 Things to Check Before Your Next Trip Abroad
Make sure your passport is in order. Check expiration date, entry requirements, blank pages, and your name.
Do you need any visas for your destinations?
Health Check – do you need any immunizations or tests to travel?
Have you purchased trip insurance?
Do you have Global Entry? (Not necessary, but helpful)
Keeping reading for more information about each of the above items, as well as a few tips to make your travel smoother.
Check Your Passport:
Expiration Date and Entry Requirements
First up on our international travel checklist is passports. If you don't already have a passport, get one. It takes about 8-11 weeks to process applications, so you'll want to do this right away.
If you already have a passport, be sure to check the expiration date and verify the entry requirements for the countries to which you are traveling. Many countries require your passport to be valid for at least six months beyond the duration of your stay in that country. Remember, passports for adults are valid for ten years and five years for minors under 16 years of age.
Blank Pages
Some countries also require that passports have a certain number of blank pages for entry. For example, South Africa requires two completely blank pages each time entry into the country is sought. Extensive passport and entry requirements for the countries you are traveling to are listed in each set of documents Ker & Downey sends its clients. If you are unsure if your passport and visas are in order, please refer to your documents or contact your travel designer. For country-specific information, you may also refer to the U.S. Department of State's page for U.S Passports and International travel.
Newlyweds, Check Your Name
You planned the perfect wedding, are married, and ready to enjoy the long-awaited honeymoon. Those who have taken a new last name must remember that your airline tickets and your hotel reservations must match the name on your passport. Since you'll likely not have changed the name on your passport to your new last name, remember to book your airline tickets and hotel reservations with your birth surname. And when you do return from your honeymoon, remember to update your passport with your new last name so that future travel plans are seamless.
When you are traveling, it is a good idea to leave a copy of your passport pages with someone you trust at home. In the event that your passport gets lost or stolen, it will make the process of replacing your missing passport smoother. When you travel with Ker & Downey, our air department also keeps a copy of your passport securely on file to avoid any delays in the event that your passport needs to be replaced.
Pro Tip: Old passports are great mementos of your past journeys. In addition, they are also proof of your U.S. citizenship. After you renew your passport, keep your old copy in a safe place. If you are particularly fond of your collected stamps, display them proudly in frames to remember past travels.

Visas
Some countries require visas for international travel. You may be able to purchase your visa upon entry into the country. However, some countries require you to obtain your visa from the embassy or consulate prior to travel. It is important to give yourself enough time between your travel date and getting your visa to allow for any complications that may arise. Please be aware that visa requirements change frequently. Although Ker & Downey will advise you of the current information concerning visas and other requirements, it is your responsibility to reconfirm the information and obtain all necessary documents for entry to countries listed on your itinerary.
Immunizations and Health Requirements
Some countries may require vaccinations such as yellow fever before entry. Please refer to the Center for Disease Control website for more information about which immunizations are recommend or required for your international trip.
The COVID-19 pandemic unfolded differently in each country around the world. Be sure to check the CDC's website for updates on any COVID-19 testing and vaccination requirements before you travel.
Purchase Travel Insurance
Travel insurance, at the very least, provides peace of mind. But in the event that you have to cancel a trip last minute, encounter travel delays, or get sick while traveling, travel insurance is the best purchase you can make for your trip.
International Travel Checklist – Global Entry
Avoid the long customs and immigration lines upon your return trip to the states by applying for Global Entry. With approval, you'll bypass the long lines and use a kiosk, much like an ATM, to complete your re-entry papers. To apply for the program, complete the online application and submit a $100 non-refundable fee. (Some credit card companies will waive this fee for you.) Once your application is reviewed, you'll receive a message in your online account. Follow the instructions to set up an approval interview at one of the Global Entry Enrollment Centers. Once approved, your membership is effective immediately. For more information about the Global Entry program, check out this blog post.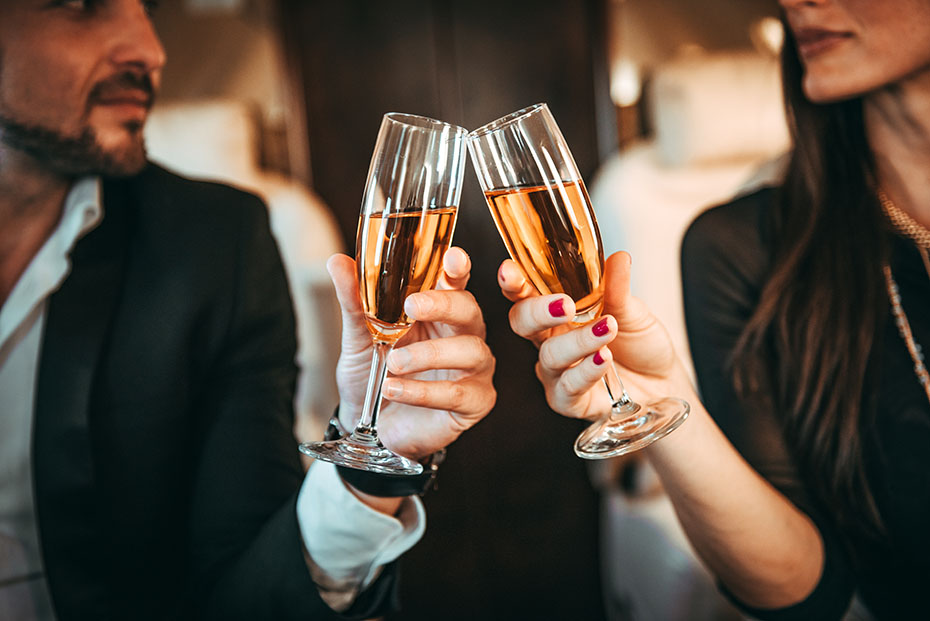 Ready for International Travel with Ker & Downey
As always, please don't hesitate to contact Ker & Downey with any questions you may have regarding your passport, entry requirements, and questions you have about international travel. In the meantime, follow us on Instagram and Facebook for daily travel inspiration.