Renovation Wild
HGTV
HGTV Renovation Wild is the newest series from the home and garden network. It follows Grant and Lynsey Cummings as they renovate and rebuild their world-renown safari camps in Lower Zambezi National Park in Zambia.
The Cumings' two camps, Chiawa Camp and Old Mondoro, are located in the Lower Zambezi National Park. The park is home to an abundance of wildlife, including elephants, lions, giraffes, and zebras. The camps offer guests the chance to experience the beauty of the African bush up close, while also providing luxurious accommodations and impeccable service.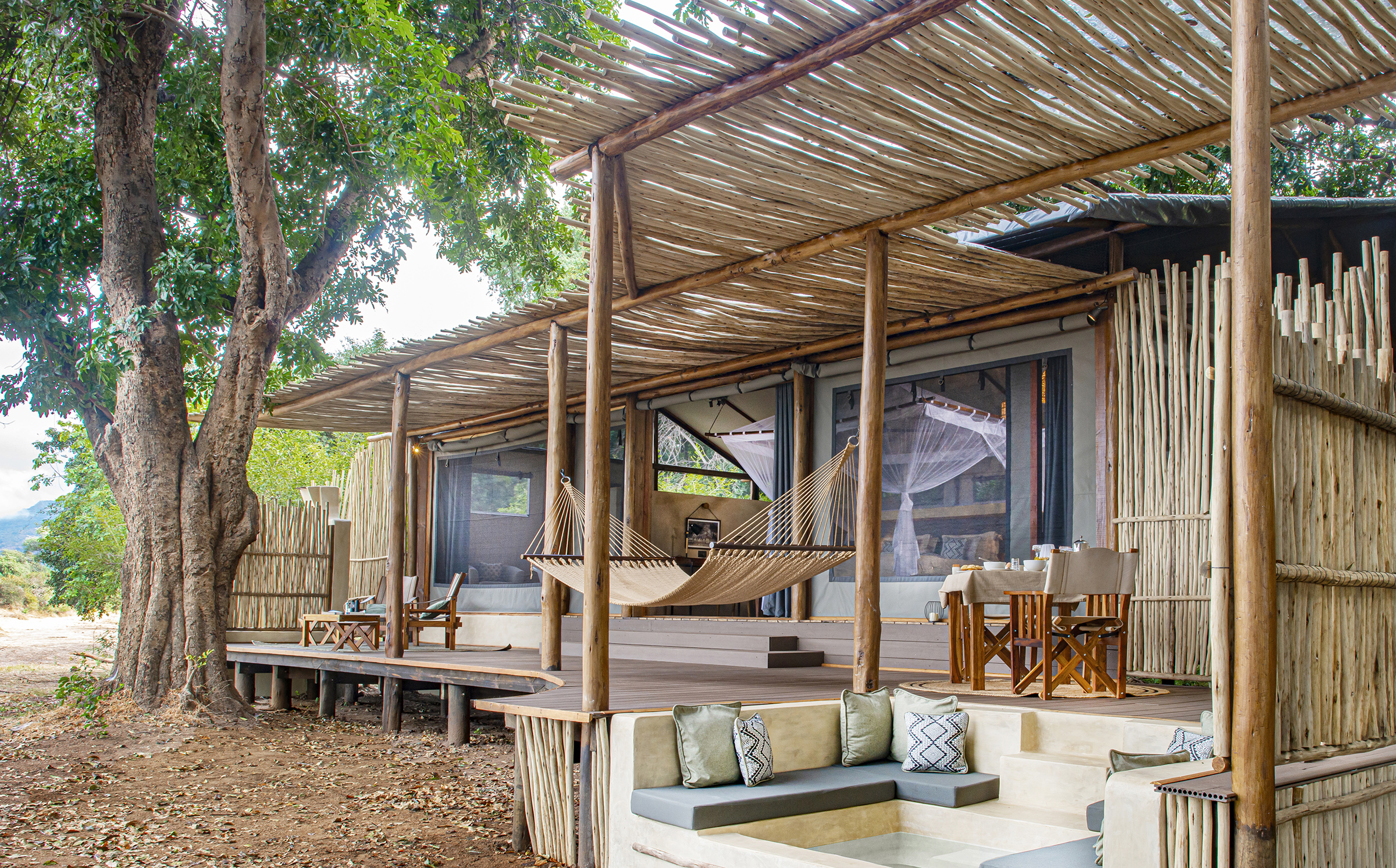 As you can expect, there are unique challenges to renovating a safari property deep in the African bush. To start, they have to conduct their renovations during the off season when guests aren't in camp. This also happens to be the rainy season, with rains frequently washing out the roads. As Grant says in HGTV Renovation Wild, "There are no hardware store within 200 miles…gasoline, food…Everything is transported by plane, boat, and 4×4." But through it all, they never give up on their dream of creating two world-class safari camps.
Chiawa Camp
In 1989, the Cummings Family created the very first photo safari operation in the Lower Zambezi National Park. Since then, the area has become one of Africa's most sought-after safari destinations. It is here where David Livingstone ventured nearly 150 years previously. Chiawa Camp rests peacefully on the banks of the Zambezi River, under a grove of evergreen Mahogany trees. It is a prime position in the heart of Zambia's Lower Zambezi National Park.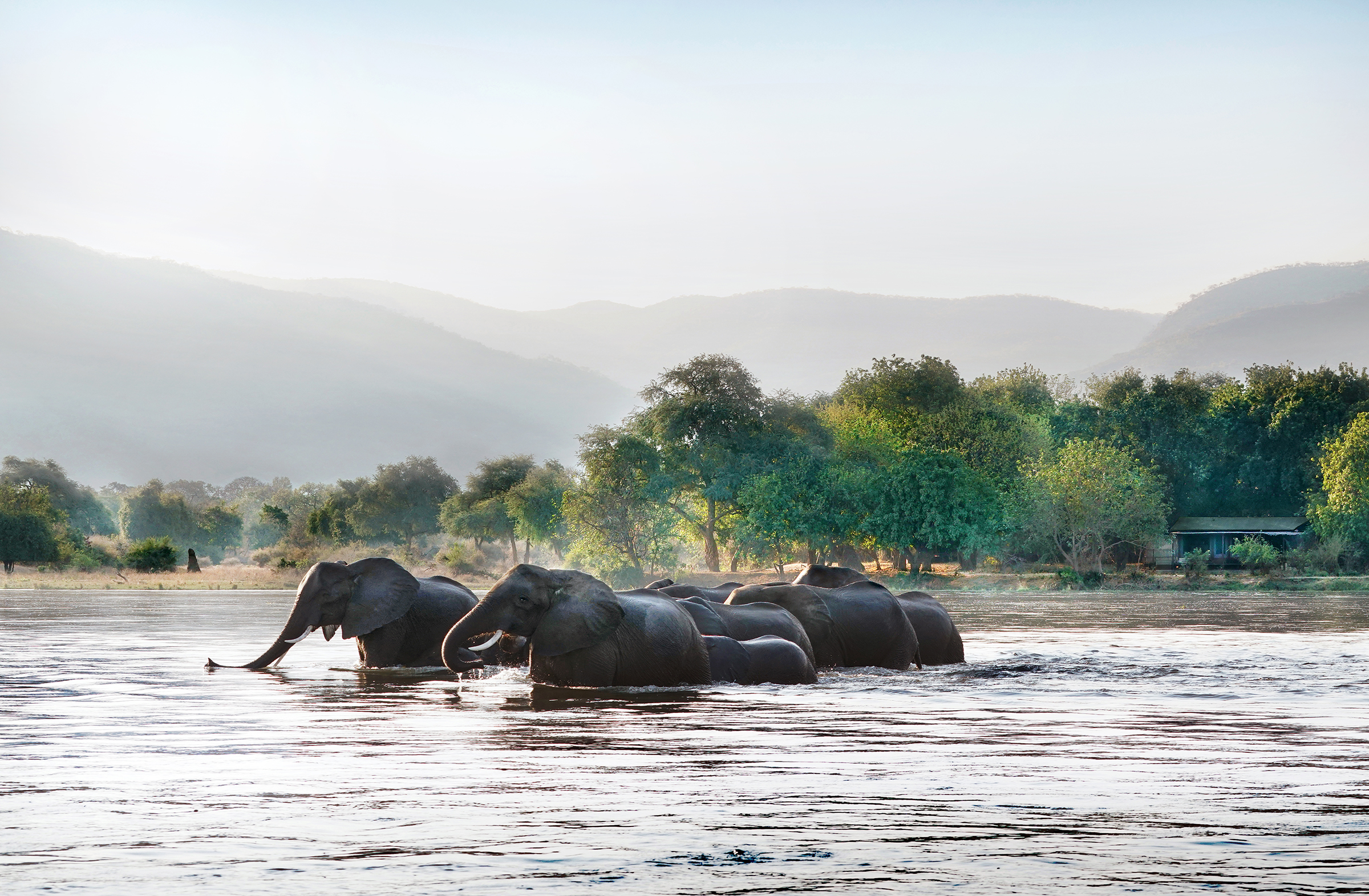 Chiawa camp is Grant and Lynsey's more luxurious camp. During HGTV Renovation Wild, Grant and Lynsey rework and rebuild tents Seven and Eight, the Safari Suite, Upper Deck, fire pit area, and swimming pool. They relocated and rebuilt tents Seven and Eight due to erosion of the banks of the river. Meanwhile, the Safari Suite received a total design overhaul and structural work. Grant and Lynsey also take on their most ambitious project – building Starbed Tower, a 2 story luxury treehouse without a roof for the most amazing African sleepout experience.
Chiawa's tents sit nestled amid the bush and alongside the river, each with its own private pathway and deck. The tents are beautifully decorated and furnished, and they offer stunning views of the surrounding bush. Every tent has a king-size bed, Egyptian cotton sheets, en-suite bathrooms, indoor and outdoor showers, and nostalgic claw foot bathtubs.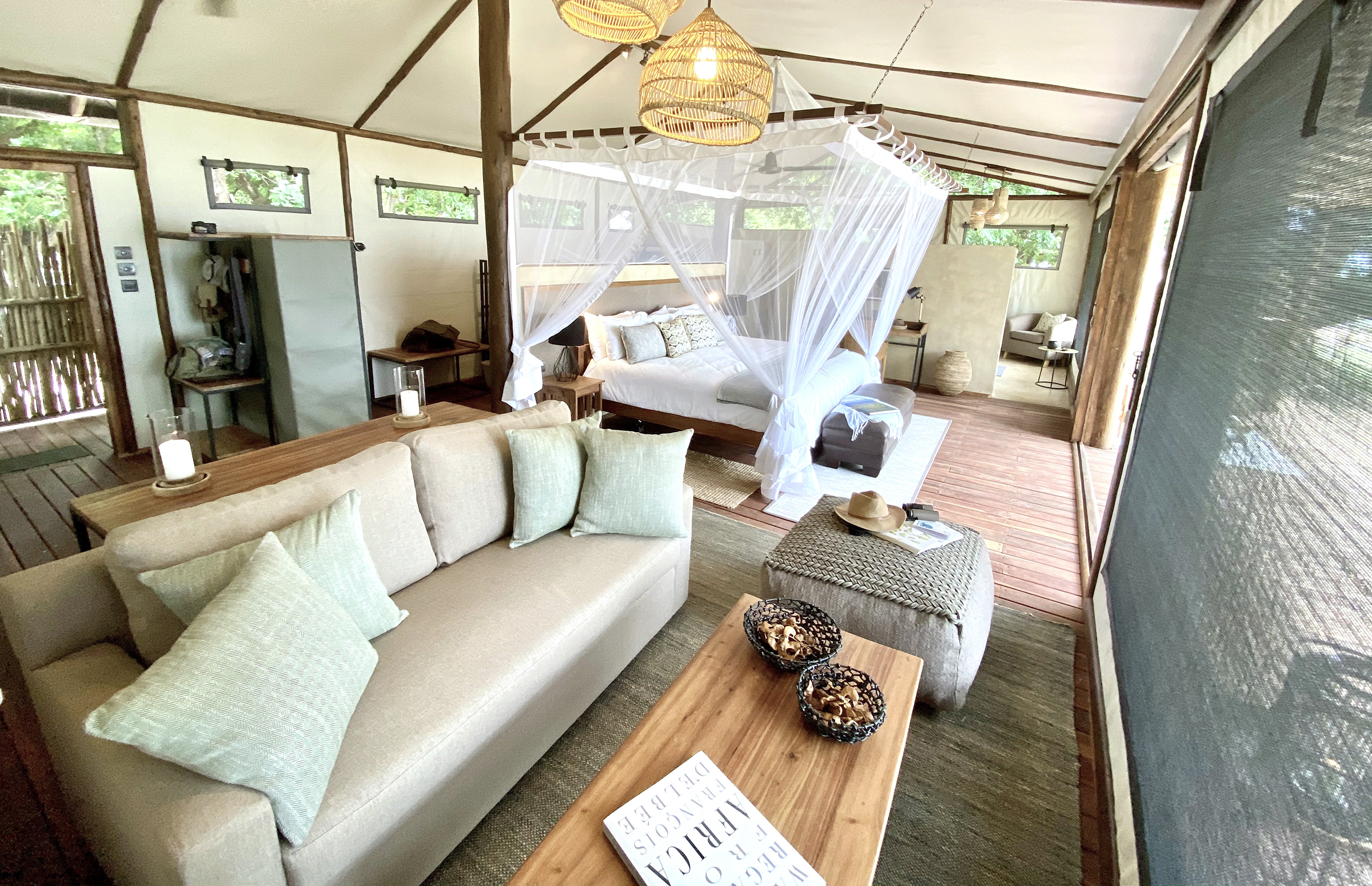 Activities at Chiawa Camp
There are a number of activities to enjoy while at the Chiawa Camp, including game drives, bush walks, and canoe trips. Gaming by boat and fishing, including the popular tiger-fishing, are also available. Guests are also invited to dine on a mix of African and European dishes, which are made with fresh, authentic Zambian ingredients.
Old Mondoro
Old Mondoro sits 25 minutes by boat from Chiawa Camp. It is Grant and Lynsey's more rustic camp, trading in the ultra-luxurious in favor of the authentic to support one of the best adventure bushcamp safari experiences in Africa.
The tents at Old Mondoro are more immersive in nature with outdoor showers under the stars and baths that look out onto the Zambezi River. Tents are made with hand cut reeds and canvas. They feature king size beds draped in mosquito nets, and timber sun decks dotted with comfy daybeds for relaxation among the wild.
In HGTV Renovation Wild, the show follows the Grants as they renovate the family suite and main lounge area. They also completely overhaul their "Loo with a View" to make it a bit more private, building a platform to raise it up into the trees and elevate the experience for the guests.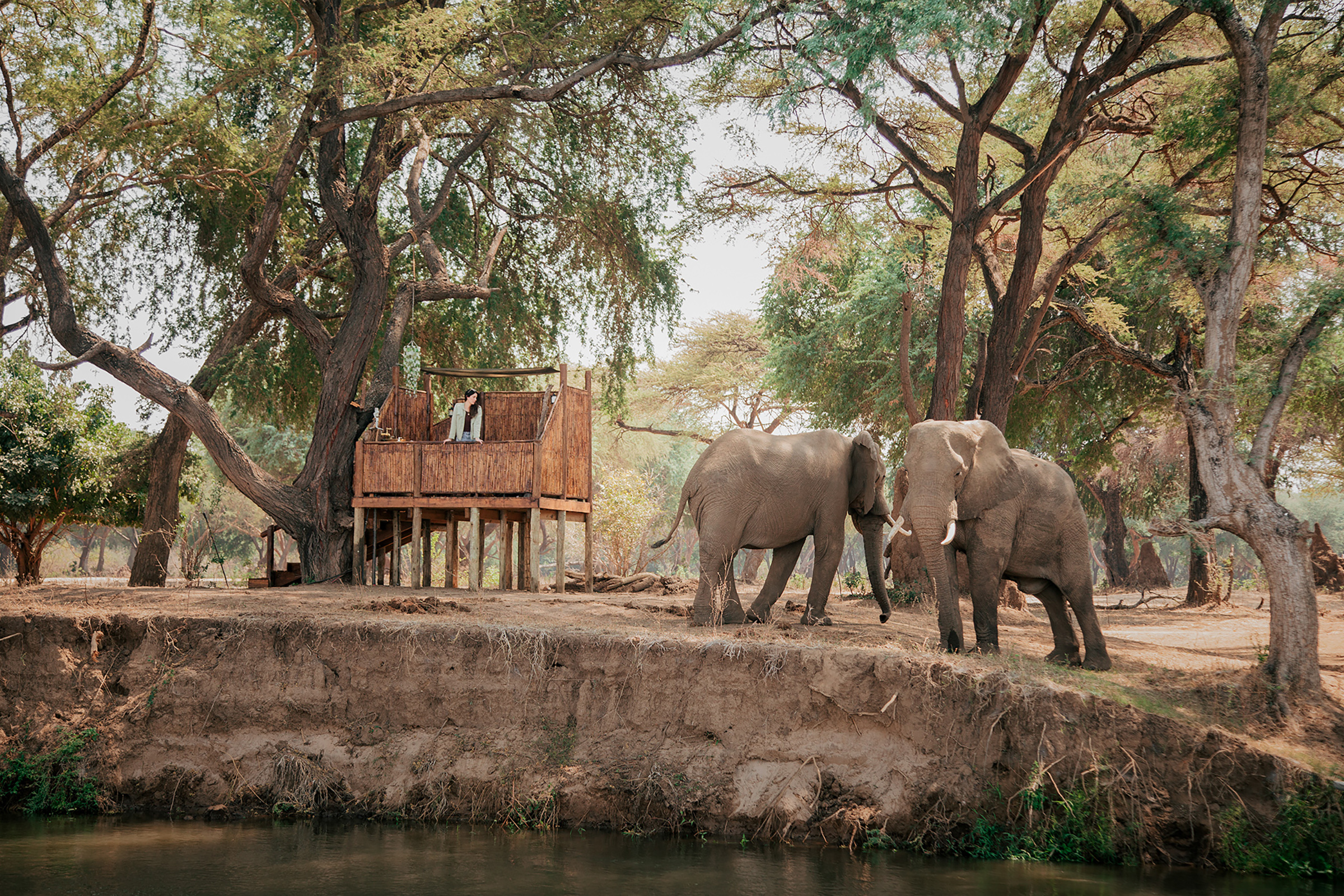 Activities at Old Mondoro
At Old Mondoro, guests have a front-row seat to the wildlife that traverse the Lower Zambezi National Park. The specific stretch of the riverbank is one of the most beautiful along the Zambezi. It welcomes droves of elephants as they pass by on their way to the waters. Dine alfresco under the stars, around the campfire, and even on a boat in the middle of the Zambezi.
Guests of Old Mondoro also benefit from an unusually wide range of land and water-based activities. Additionally, some of the most impressive guiding on the continent happens at Old Mondoro. Its enviable location boasts intense lion, buffalo, and elephant populations and some of the most prolific leopard sightings in Africa. Outside of day and night game drives, the Lower Zambezi region is particularly lovely for bush walks, canoe trips, catch and release angling, boat cruises, and river safaris to witness the biodiversity in a more relaxing setting.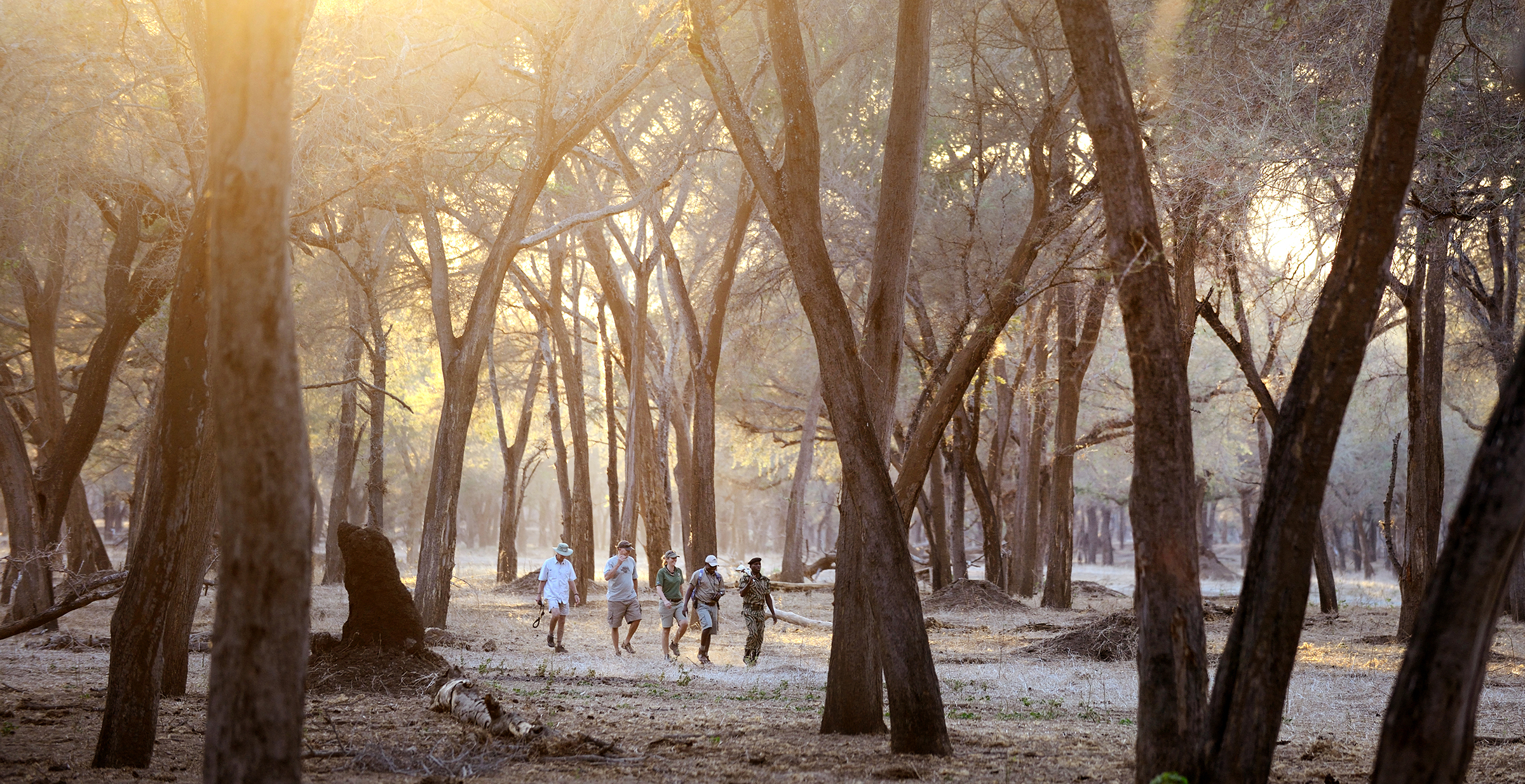 See HGTV Renovation Wild's Chiawa Camp and Old Mondoro:
HGTV Renovation Wild is sure to inspire you to plan your own safari adventure to Africa. The designers at Ker & Downey can help. Contact us to start planning your journey to Chiawa Camp and Old Mondoro in Zambia. For daily travel inspiration follow Ker & Downey on social media.