Hot to Trot: Great Plains Conservation
As Seen in QUEST Magazine
Longtime Ker & Downey Favorites On the Rise
In our nearly 25 years as a global tour operator, we've held fast to our roots in Africa and forged partnerships with safari planners who love the continent, its cultures, and its wildlife as much as we do.
Taking a holistic approach to responsible tourism across three countries — Botswana, Kenya, and Zimbabwe — the Great Plains Conservation safari camps remain among our favorites. They continue to innovate in ways that celebrate our connection to Africa, and they work to conserve it for generations of future safari-goers by setting standards for sustainable commercial operations. Their efforts prove that responsible cooperation will positively benefit the environment.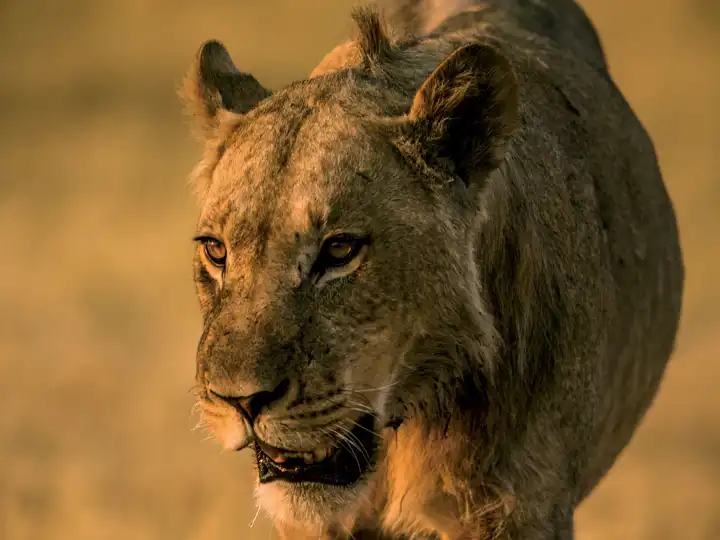 Great Plains Foundation
Each of the Great Plains Conservation camps (and the travelers who visit them) directly support the Great Plains Foundation. Founders Dereck and Beverly Joubert have spent their professional lives exploring and documenting African landscapes for National Geographic. When they recognized the need to introduce sustainable options and to advocate for the region, the Great Plains Conservation and its Foundation were born. Focusing on landscapes, wildlife, and communities, the foundation's work stretches to include rhino relocation projects, reforestation, conservation education, and children's outreach programs. Some one million acres are managed and protected by Great Plains Conservation while plans to expand to five million acres are well underway.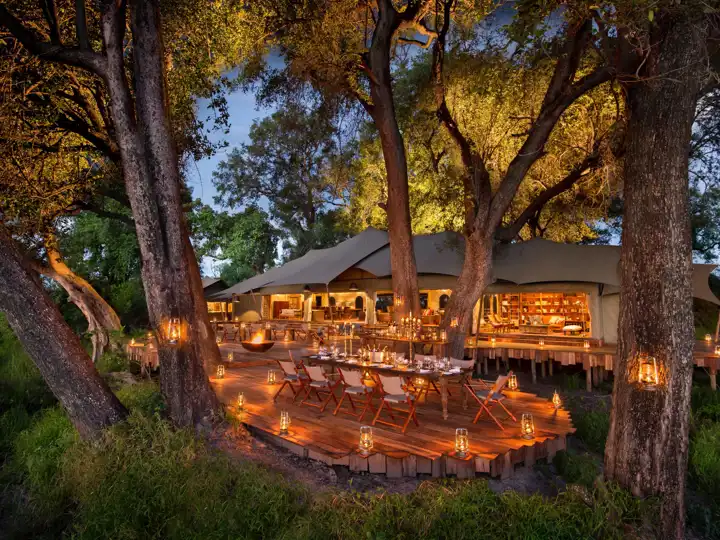 Luxury in the Wild
Traveling with our partners at Great Plains marries the best of incredible experiences with refined amenities and hospitality. Their consistent commitment to this ethos is why it comes as no surprise their newest camp, Mpala Jena on the banks of the Zambezi River, has been included among the prestigious members of Relais & Chateaux. Rigorous standards are evaluated for membership, and Mpala Jena meets the mark with great comfort for its guests alongside great care for the land.
Duba Plains, also a member of Relais & Chateaux, has one more feather to add to its cap — membership to National Geographic Unique Lodges of the World. With a focus on sustainability and unique experiences, this distinction establishes Duba Plains as a responsible safari choice in Botswana.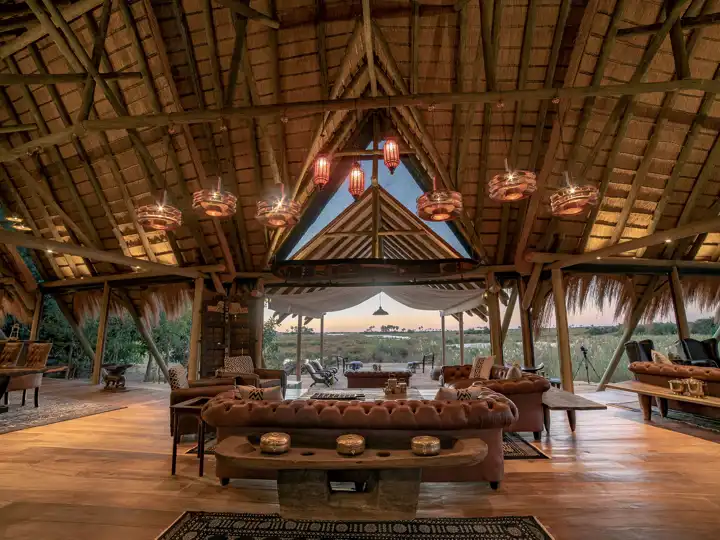 Rising Stars
Outstanding safari experiences exist at each option in the Great Plains portfolio; every space was designed to maximize their surroundings and provide the most positive impact possible. In Kenya, find Mara Nyika in the exclusive 50,000-acre Naboisho Conservancy, a lesser-known section of the Masai Mara ecosystem. This camp supports some 500 Masai families via infrastructure improvements and distribution of revenue from conservation fees. Safari-goers delight in the intimate wildlife encounters possible on this less-crowded part of Kenya's wilderness.
Consider Selinda Camp in Botswana's Okavango Delta, nestled on some 321,000 acres of pristine wetland wilderness within the Selinda Reserve. Regularly featured in films made by the Jouberts, Selinda offers prime positioning for sightings of elephants, wild dog packs, and the Selinda lion pride.
The Next Big Thing
In 2016, Great Plains Conservation began management of the private Sapi Concession in Zimbabwe, including 296,000 acres of fragile and threatened landscape that are a part of the larger Mana-Sapi-Chewore UNESCO World Heritage Site. Since its establishment as a private concession, wildlife sightings have improved exponentially. Sapi Explorers Camp is already up and running, and to further support this positive growth, Sapi's future will also include a new five-star camp to give discerning guests the mix of refinement and authenticity they come to expect from Great Plains Conservation.
Book a Great Plains Conservation Safari Camp with Ker & Downey
Ker & Downey trusts Great Plains Conservation to deliver experiences on par with our world of difference. Ask your designer to incorporate their camps for your next custom safari and see firsthand what makes them one of our favorites.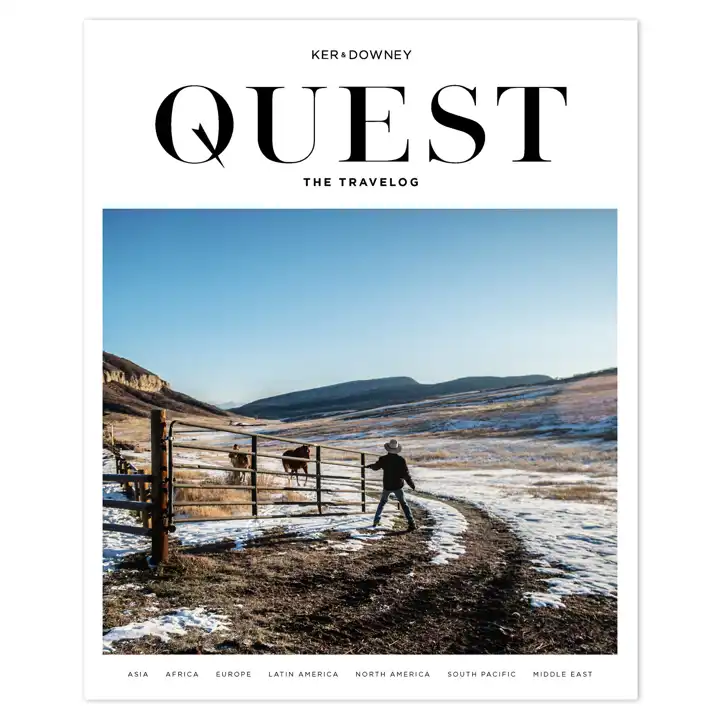 The Travelog
Quest Magazine
Dedicated to the experiential style of Ker & Downey travel, QUEST Magazine features eye-opening content that focuses on unforgettable experience, unheard-of destinations, and the very best our world has to offer. Each issue is packed with insider information, what's new in the world of travel, and editorial pieces that focus on our global culture, philanthropy, and transformative travel.
Read Issue 12