Encanto: Colombia Travel Guide
Experience "Colombia, Mi Encanto" like never before
Ker & Downey's Encanto Colombia Travel Guide highlights the locations, lore, and cultural treasures brought to life by the hit animated film 
Encanto. 
Experience "Colombia, Mi Encanto" like never before with 
Ker & Downey
.
Encanto has officially topped the list as Disney's most successful animated movie in nearly 20 years. Households everywhere have fallen in love with the Madrigal family and their magical Colombian home. Indeed, Encanto celebrates many facets of Colombia's diverse culture, cuisine, music, architecture, and landscape. The details are plentiful in Disney's first animated musical set in Latin America. Here is how you can experience it all on your next tour to Colombia with Ker & Downey.
Encanto: Colombia Travel Guide
Encanto in the Coffee Triangle
Stay at Hacienda Bambusa
Driving through Colombia's Coffee Triangle, arrive at Hacienda Bambusa, one of the primary sources of inspiration for the family Madrigal's magical casita. Witness the parallels in the green wooden ornamental doors, which you can find throughout Bambusa. Plus, the wide corridors on the second floor surround a central courtyard. This type of architecture is typical in Coffee Zone architecture and is a highlight of the casita in Encanto. Wander around the lush gardens and through the traditional courtyard imagining your own door appearing as you gaze at the second level. In your room, a typical Colombian mochila, just like the one Maribel wears in the movie, will be waiting on your bed. For gentlemen, a Colombian sombrero like those of the villagers in the movie can help you get into character.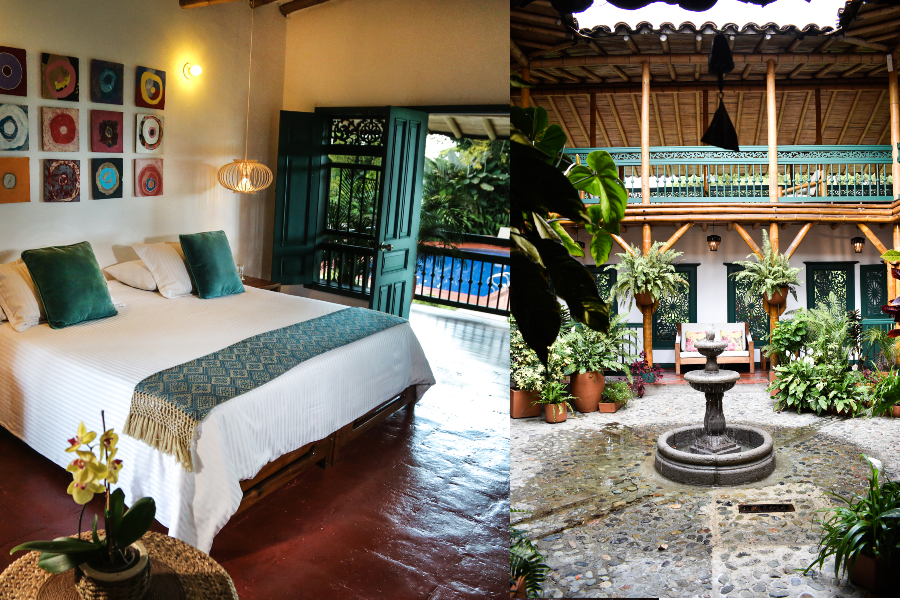 Harvest coffee beans at a coffee plantation
Colombia is infamous for its coffee — something that is referenced often with the hyper, caffeinated kids in Encanto. Indeed, its Coffee Triangle region produces some of the best beans in the world. While at Hacienda Bambusa, visit a traditional coffee plantation, where a local family will open the doors to their breathtaking hacienda. Walk along the property as a family member explains the intricate process of harvesting and producing premium quality coffee. Enjoy the lush landscapes, exotic flowers and stunning birds that inhabit this area. After visiting the fields, have a traditional lunch with the owners of the farm. Then, let the experts guide you through a one-of-a-kind tasting session to learn about the coffee's aroma and fragrance, how to differentiate between good and bad coffee, and how to prepare a perfectly balanced cup of coffee. Remember kids, this might make you a bit hyper!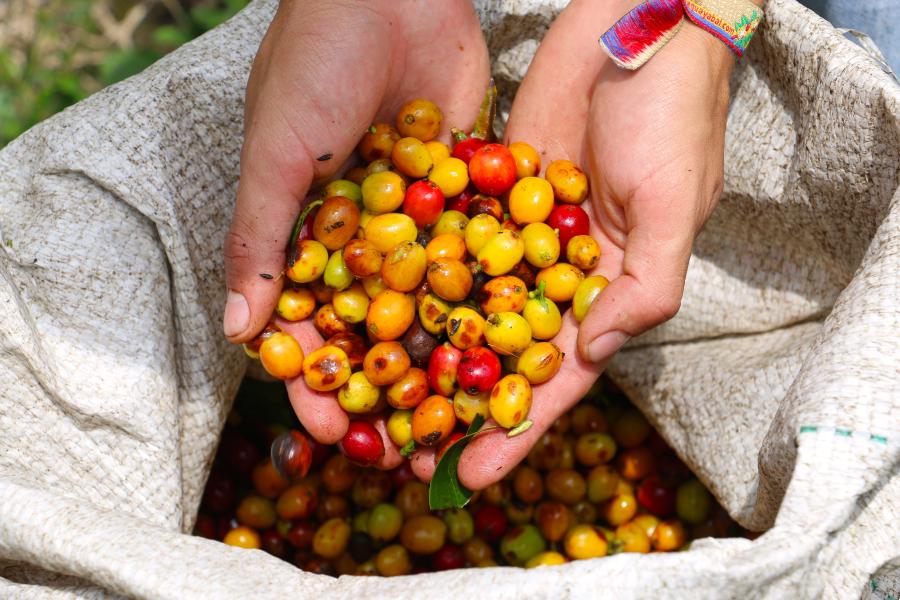 Explore a private flower plantation
Botany serves an important role in the Encanto film. For example, Mirabel's sister, Isabella, has the gift of growing endless amounts of roses, flor de mayo, jacarandas, hanging vines, and wax palms. Take an Isabella inspired trip to a nearby farm that houses one of the largest and most varied private collections of orchids in the country. The orchid, Cattleya Trianae, is considered the National Flower of Colombia. Learn all about how the plantation breeds and cultivates this flower as you enjoy the stunning and breathtaking sceneries of the finca while accompanied by this charming local family. You will also be able to spot some of the most beautiful and colorful birds of the region.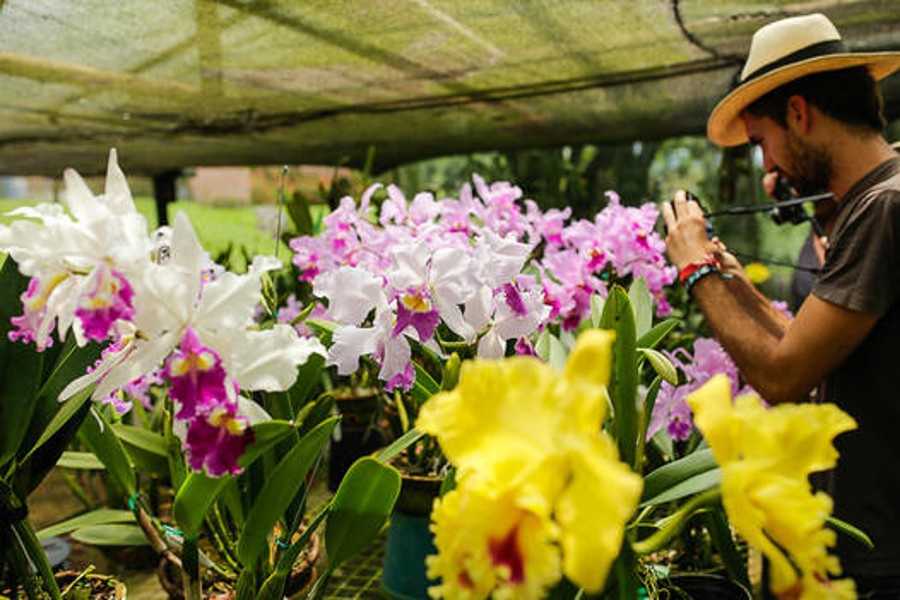 Learn how to cook arepas in a private cooking class
Mirabel's mother, Julieta, has the unique gift of healing through food. In fact, she often distributes the country's beloved arepas to heal all sorts of scratches and ailments. Learn to make arepas, griddled cornmeal cakes that act as the epitome of Colombian comfort food. A local cook will show you how to make this most traditional of Colombian foods, shaping them with your hands and enjoying them piping hot off the stove. Perhaps you will even learn that the magic of healing through food is not so surreal after all.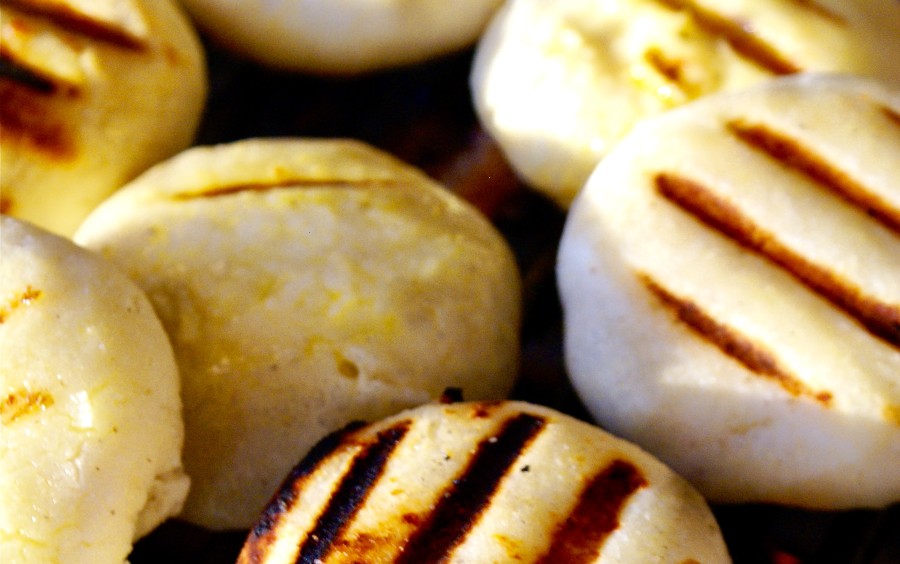 Hike through the towering wax palms of Cocora Valley
These wax palms — Colombia's national tree — are the tallest in the world and are featured around the family Madrigal's casita. Therefore, Ker & Downey recommends a drive to Cocora Valley to trek among these iconic giants and to feel like you are walking in the film.
Go zip lining
For those wanting more adventure, why not try zip lining over the lush vegetation at a nearby spot just like Antonio into his new jungle room!
Barichara Colombia Travel Guide
Travel to Barichara
Barichara is considered by many to be the most beautiful town in Colombia. So it is no surprise that the picturesque streets of Barichara served as the inspiration of the community surrounding the Madrigal family's casitas in Encanto. Indeed, one can see the resemblance in the colorfully painted window sills and time capsule setting. Ker & Downey's Encanto Colombia Travel Guide recommends allowing an expert guide to introduce you to its traditional roots. Take a special walk around to learn the history, making a special stop in the doorway near the cathedral that looks straight out of the movie. As you explore the picturesque streets of Barichara your expert guide recounts the curious and fascinating stories of this traditional Colombian town. Furthermore, meet fascinating locals along the way who have lived in this beautiful town since birth.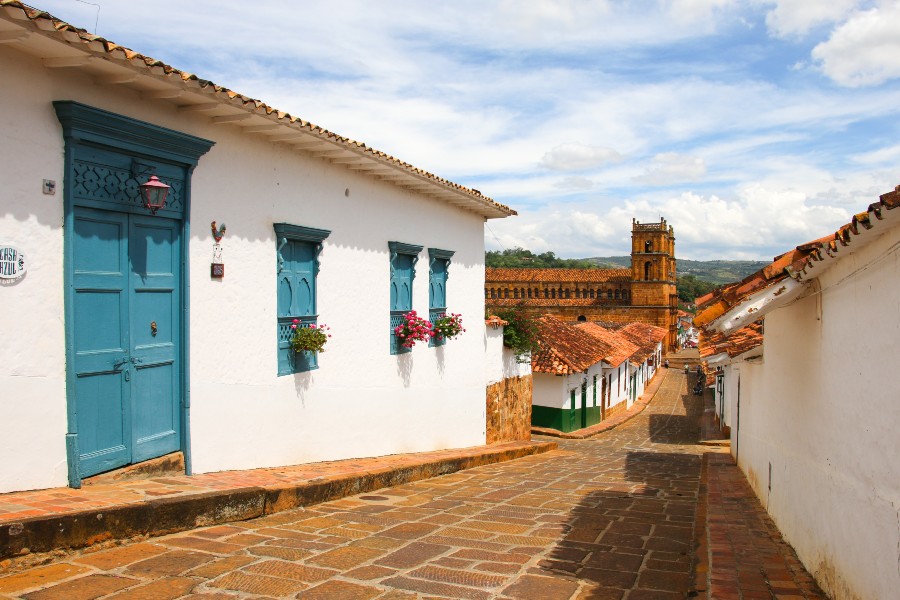 Visit a local artisan
Towns like Barichara are brimming with local artisans who produce traditional Colombian clothing and instruments. You can see these products in Mirabel's hand-embroidered shirt as well as the accordions in constant play on the street. Visit local artisan shops to see how many artisans still create these works by hand, unchanged for decades. Should you want to purchase some, they promise to look as timeless in the movie as they would in your home. Crafted by clay, woven on an old fashioned loom, or even hand sewn, the choices are incredible.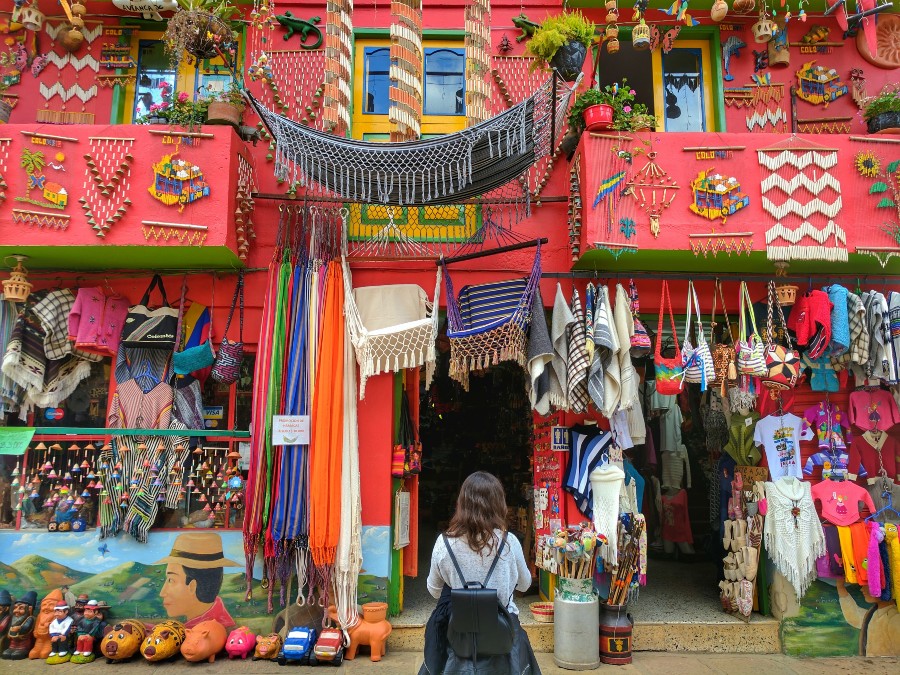 Take a dance class
The dancing in Encanto might be just as important to the story and songs. Therefore, what Colombia Travel Guide would be complete without a traditional music performance and private dance class? In Barichara, you will specifically find the Tiple. You can hear this special 12-string instrument throughout the movie soundtrack. Enjoy a lively private performance by musicians in their colorful folk attire. Then borrow a traditional Colombian skirt and learn to dance such traditional dances as the cumbia and cha cha so you can join in on the fun.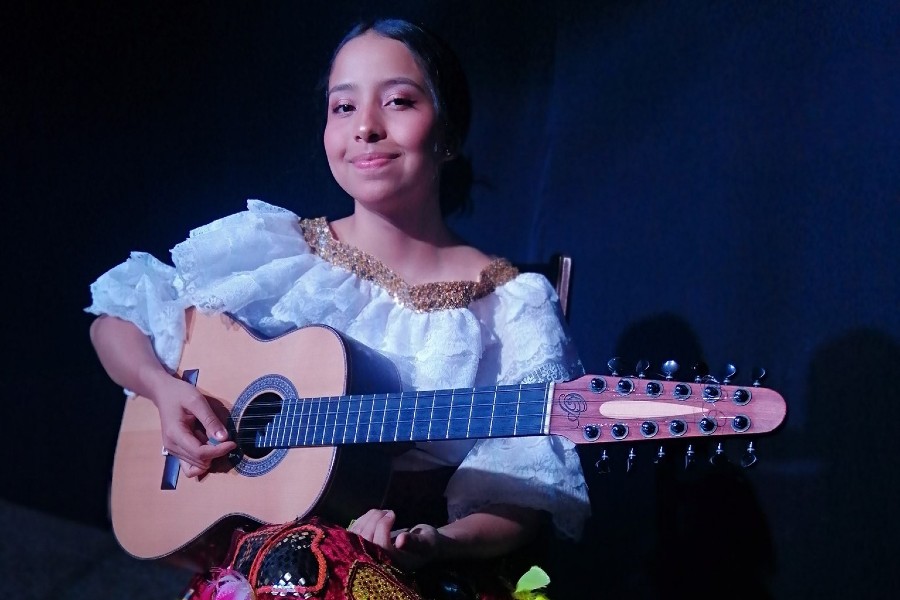 Wildlife
Connect with the wildlife
In Encanto, Mirabel's cousin Antonio receives the gift of speaking with animals. Therefore, he is constantly surrounded by tapirs, capybaras, monkeys, toucans, and even a jaguar. For those who want the opportunity to see the wildlife of Colombia, including the adorable Capybaras, diverse bird population, endangered monkeys, migrating flamingos, or perhaps even the elusive pink dolphin, Ker & Downey can arrange special safari journeys or visits to refuges based on your location preferences. For example, just south of Cartagena resides a spectacular nature reserve. This reserve is dedicated to the protection of cotton-top tamarin monkeys, a critically endangered species. This conservation project also houses howler monkeys, spider monkeys, and several birds. The regions of Tayrona and Los Llanos also offer unique wildlife encounters.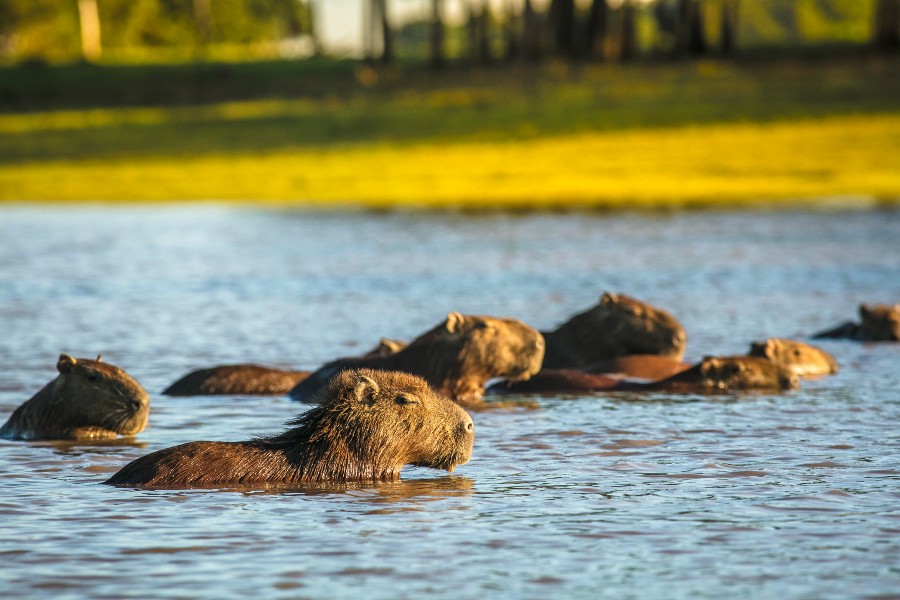 Experience Colombia's Encanto with Ker & Downey
Contact Ker & Downey today to begin planning your own Encanto-inspired journey to Colombia. And for daily travel inspiration, follow us on Facebook and Instagram.