Regenerative, Remote, Rewarding
As Seen in QUEST Magazine
Why Ecuador's sustainable practices, hidden treasures, and diverse landscapes make this country a must-see.
By Elizabeth Frels
According to a recent report by Euronews, there are several trends that have the power to re-shape the travel industry in 2023. Among them are regenerative, active, immersive, and hyper-personalized travel. 
What's most surprising, though, is not the trends themselves, but how certain countries have been embracing many of these "trends" long before they found the international spotlight. One such country is Ecuador, one of the world's most biodiverse and ecologically sensitive regions, despite its small size. 
Indeed, the Ministry of Ecuador has gone through painstaking efforts to decentralize tourism and to finally give weight to all of Ecuador's unique regions. (Sorry, Galapagos.) They have also placed a newfound focus on low-impact tourism as well as environmental, economic, and social sustainability. It's no wonder, then, that Ecuador has been lauded as the "World's Leading Green Destination" by the World Travel Awards no less than seven times. 
Here is how the many regions of Ecuador measure up to the 2023 trends and where you should go to see these trends in action.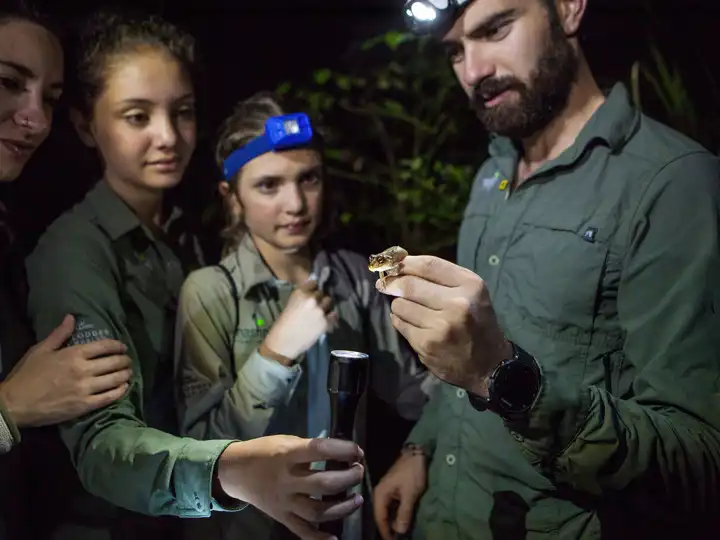 Regenerative Travel
Per Euronews, ecotourism is slated to go beyond "low-impact" and "leave-no-trace" practices. The focus, instead, is moving toward regenerative, "nature-positive" travel whereby tourism contributes to the repairing and restoring of nature. 
For Ecuador, you see all sorts of nature-positive conservation examples across the country, from the Charles Darwin Research Station in the Galapagos to the Galo Plaza Lasso Foundation in the Andes Mountains.  
Another champion resides in the Mashpi Cloud Forest, located northwest of Quito's Metropolitan District in the Andean Chocó region, recently declared a UNESCO Biosphere Reserve. Mashpi Lodge, a luxury lodge situated within the cloud forest, and Fundación Futuro, a nonprofit dedicated to mitigating climate change in and from Ecuador, have teamed up to build sustainable landscapes, offset the carbon footprint, and facilitate harmonious relationships between people and nature. 
While their partnership is multi-pronged, their Forest Guardians project is perhaps the most impressive. This project uses solar-powered audio recorders to detect nature- and man-made sounds at the precise moments in which they occur. Together with the United States-based Rainforest Connection, Mashpi Lodge and Fundación Futuro have been able to avert dozens of threats to the Cloud Forest utilizing this technology, such as illegal logging and hunting activities. They have also helped estimate forest health and landscape changes as well as assess biodiversity by identifying the sounds of fauna without disturbing their habitats. This has the potential to lead to the discovery of new species, or -- at the very least -- improve records of identified species. 
Guests of Mashpi Lodge can be active participants in these conservation efforts by handling the Guardian audio equipment and observing their outputs at the lodge's Science Lab.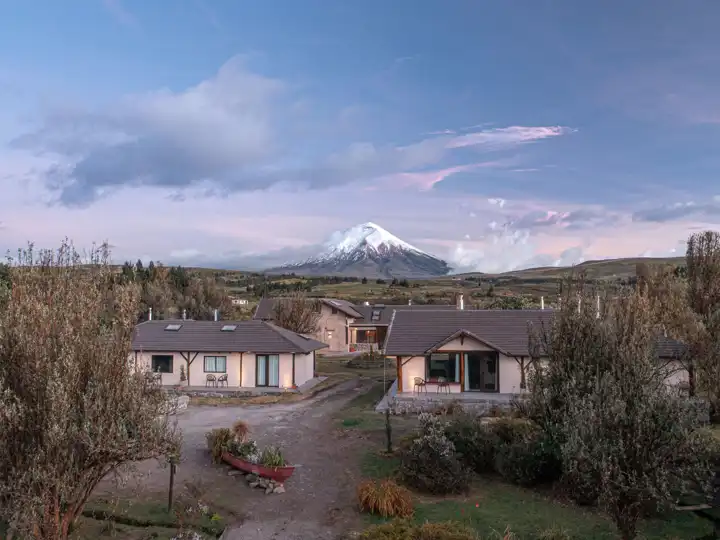 Journeys with Momentum
After years of working from home and generally sedentary lifestyles, people are ready to move. This also translates into their holidays. To be sure, there's a strong push for more active travel across the board. 
Active holidays can be found most anywhere in the multifaceted playground of Ecuador, but none so much as Chilcabamba. Nestled at the gateway to Cotopaxi National Park, just 40 miles outside of Quito, this intimate, 10-room lodge invites travelers to explore the lesser-known part of the Andes: Ecuador's Avenue of the Volcanoes. The idyllic Andean escape features four mountains, a vibrant local culture, authentic indigenous markets, and colonial cities like Cuenca and Quito nearby. 
It's also a paradise for adventure seekers. Imagine trekking through the Pita River Canyon to a stunning waterfall, hiking to Pasochoa or Rumiñahui mountains with an expert guide, horseback riding inside the national park with local chagras (Andean cowboys), and biking around the property before stopping for afternoon s'mores around the bonfire, all while getting to know the local community in the process. Hikers, climbers, bikers, and even families just wanting to get away will find their little slice of momentum in this hidden retreat.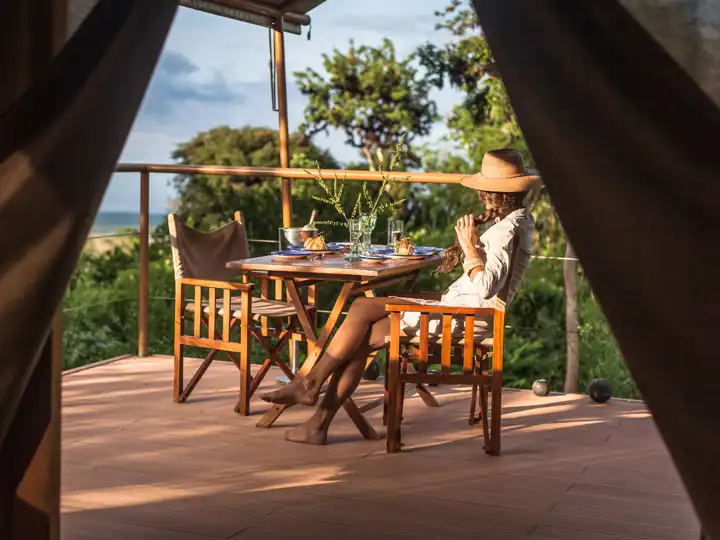 Hut Life
Increasingly, travelers are opting for more unique and intimate accommodations as opposed to the typical high-end hotel. Most would rather stay in a solitary hut or cabin, completely immersed in nature, rather than find themselves at an all-inclusive luxury resort surrounded by other travelers. 
Ecuador has perfected the remote, locally owned boutique accommodation model. You won't find big chains here. Instead, you'll find beautiful family-run haciendas hidden within the Andes or along uninhabited stretches of coastline – Hacienda Zuleta and Hacienda Danesa, of course, being the prime examples here. 
Then there is the Amazon. Community-owned and managed lodges like Napo Wildlife Center Ecolodge place guests in private traditional cabanas located directly inside Yasuni National Park, a 2.5-million-acre UNESCO-protected reserve and the most biodiverse place on Earth. The natural immersion is undeniable here: Members of the Anangu community, an indigenous Quechua group, introduce guests to their ancestral lands through hiking excursions, canoe rides, and canopy walks. The result? The feeling of being an ancient explorer in a pristine Amazonian paradise. 
Even the Galapagos embodies this "hut life" model. Perhaps it's not immediately noticeable with the amount of cruising vessels that take to its waters, but there are a few magical places on land that truly give you a sense of connection with the islands. Consider the raised tents of Galapagos Safari Camp, the tree houses of Galapagos Magic Tented Camp, or the villas of Montemar Eco Luxury Villas. Deliberately located in the highlands of Santa Cruz away from the crowded waterfront, lodges such as these promise a sense of connection with the islands unlike any boat, all with less intrusive infrastructure and a commitment to revitalizing the local habitats – an important effort as climate change threatens to tamper with the islands' delicate eco-systems. 
Hyper Personalization
Of course, personalized service has always been a hallmark of luxury travel. But travelers are now looking for that extra mile beyond the cookie cutter tour. 
The hyper personalization of Ecuador is the answer. Consider fishing for lunch in a local neighbor's pond, harvesting mortiños or coffee in a local garden, meeting with traditional artisans in Cuenca to learn their craft, and enjoying gourmet breakfasts in the middle of nowhere... and that's just on land! 
Once you take to the water, service goes one step further. Luxury yachts like the Aqua Mare in the Galapagos and Kontiki along Ecuador's western coastline offer unbelievable opportunities for personalization and personal wellbeing. Go diving with manta rays, indulge in customized chocolate tastings, take part in early morning guided meditations on the sun deck, pick your own South American wine from the onboard cellar, and cook alongside the vessel's chef using ingredients plucked straight from the sea.  
In Ecuador, one can find luxury in sustainability, serenity in activity, connection in the remote, and personalization in the authentic. It might seem like Ecuador is following the travel trends, but the truth is they paved the way for them. 
Pro Tip!
Bring your kids! Between the Galapagos, the Highlands, and the Amazon, Ecuador is the perfect family destination. My daughter still talks about snorkeling in the Galapagos with sea lions and eating all of the country's amazing chocolate.
-- Trista Gage, Designer
Travel to Ecuador with Ker & Downey
Ready to incorporate these Ecuador travel experiences into your next trip? Then contact a Ker & Downey designer to start planning your journey. In the meantime, follow us on Facebook, Instagram, and X for daily travel inspiration.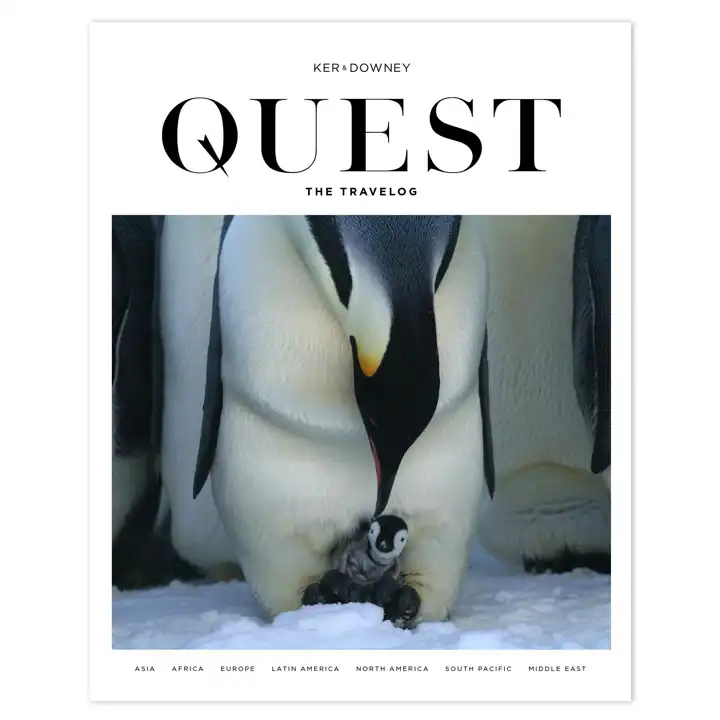 The Travelog
Quest Magazine
Dedicated to the experiential style of Ker & Downey travel, QUEST Magazine features eye-opening content that focuses on unforgettable experience, unheard-of destinations, and the very best our world has to offer. Each issue is packed with insider information, what's new in the world of travel, and editorial pieces that focus on our global culture, philanthropy, and transformative travel.
Read Issue 20