The Okavango Delta
The Lifeblood of Botswana
In the north, the Okavango Delta Game Reserve is the lifeblood of Botswana. It's many lagoons and channels draw massive herds of elephants, huge concentrations of game, and other wildlife and birds. A blend of pans, marshlands, reed banks, forests of giant acacia trees, and mopane woodlands, the Okavango is arguably the finest wildlife sanctuary in Africa, protected and preserved for the benefit of wildlife and tourism. It achieves a delightful balance of both. An Okavango Delta safari is an unforgettable experience.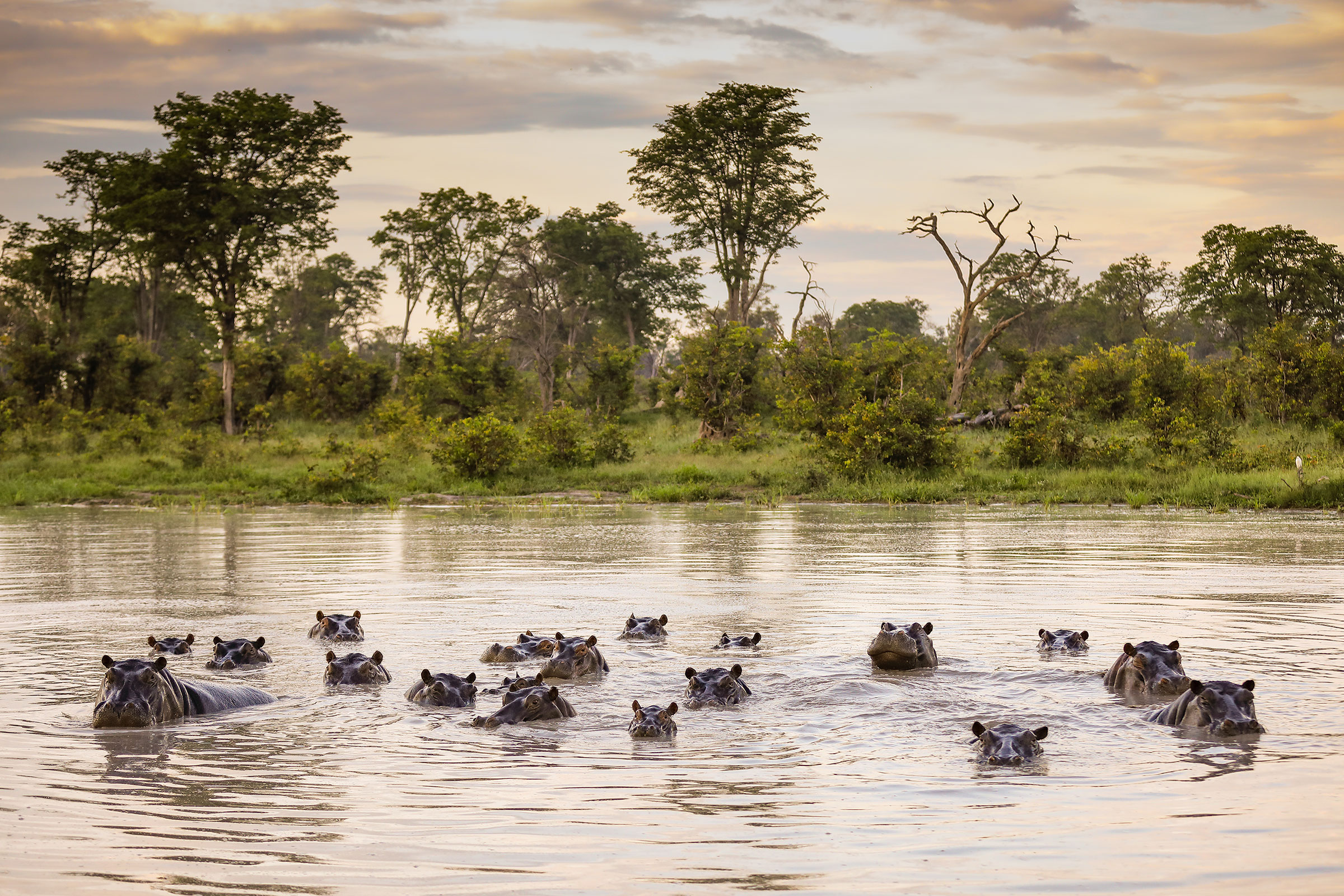 The Okavango Delta, often referred to as the 'jewel' of the Kalahari, is situated deep within the Kalahari Basin. The Okavango River rises in the highlands of Angola and flows southeast into the Kalahari. Once there, it spreads out into a delta formation. The Okavango River delta, or 'Okavango Delta' as it's usually known, is undoubtedly one of Africa's top safari areas. It covers over 15,000km² with a lush water-wilderness of papyrus swamps, shallow reed-beds, and floodplains, dotted with islands and laced with a network of channels.
In 2014 UNESCO officially recognized the Okavango Delta Game Reserve in Botswana as its 1,000th World Heritage Site. The recognition puts it alongside iconic places such as the Great Barrier Reef, the Grand Canyon, the Taj Mahal, Stonehenge, and the Great Wall, to name a few.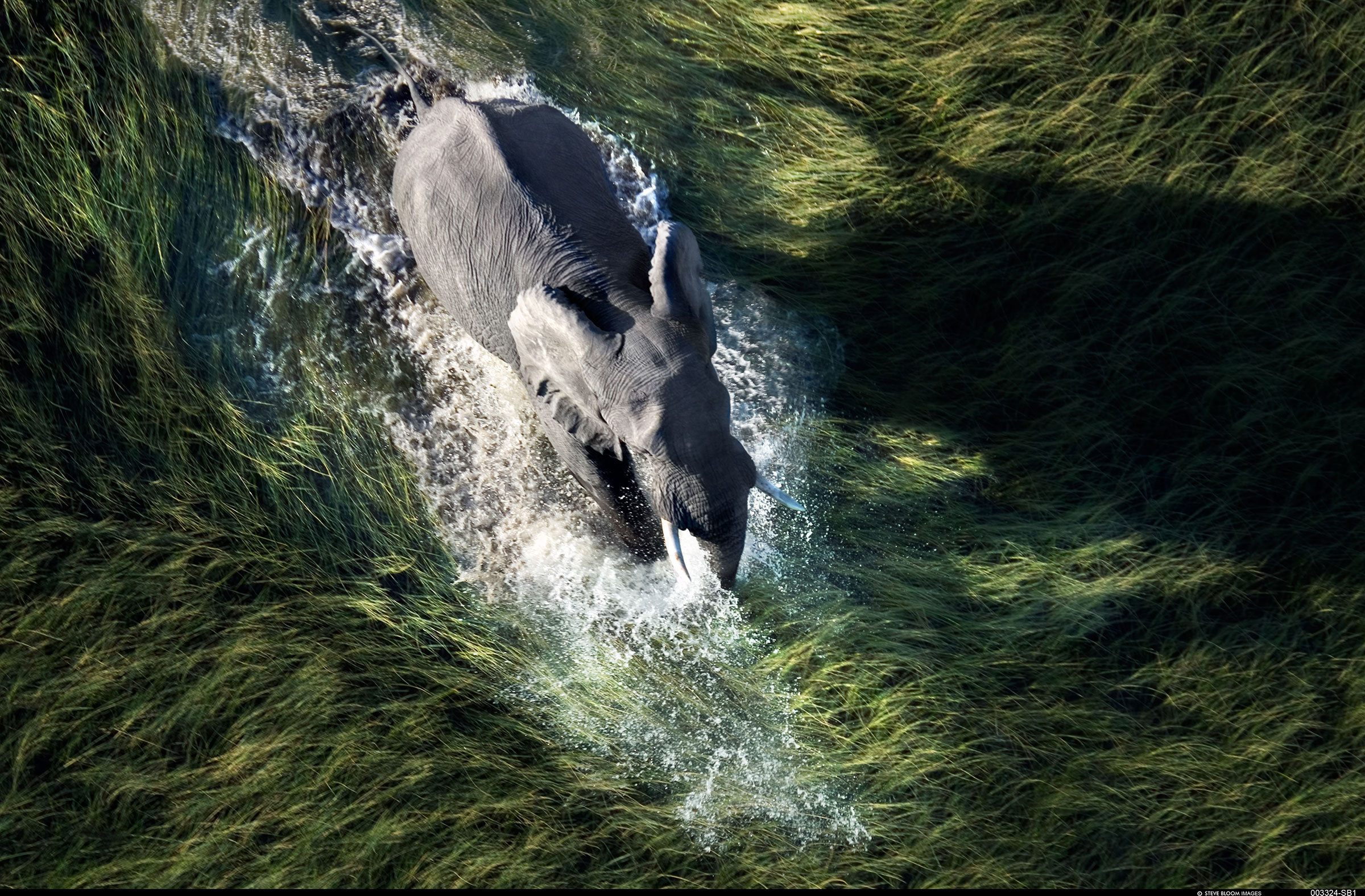 The Okavango Delta Safari
with Ker & Downey
Incredible and exclusive game viewing experiences like nowhere else on earth exist here. During your Botswana Okavango Delta safari, you'll glide effortlessly through the delta in a mokoro canoe. Or rather, explore the delta exclusively with a private game guide in an open 4x4 safari vehicle. For the more adventurous one can always head off on a walking safari lead by excellent guides. Ker & Downey offers the best of luxury safaris in Botswana. After all, our roots began here. Private, exclusive, and downright adventurous, imagine watching a pride of lions for hours without seeing another human being until returning to camp that night. This is Botswana with Ker & Downey.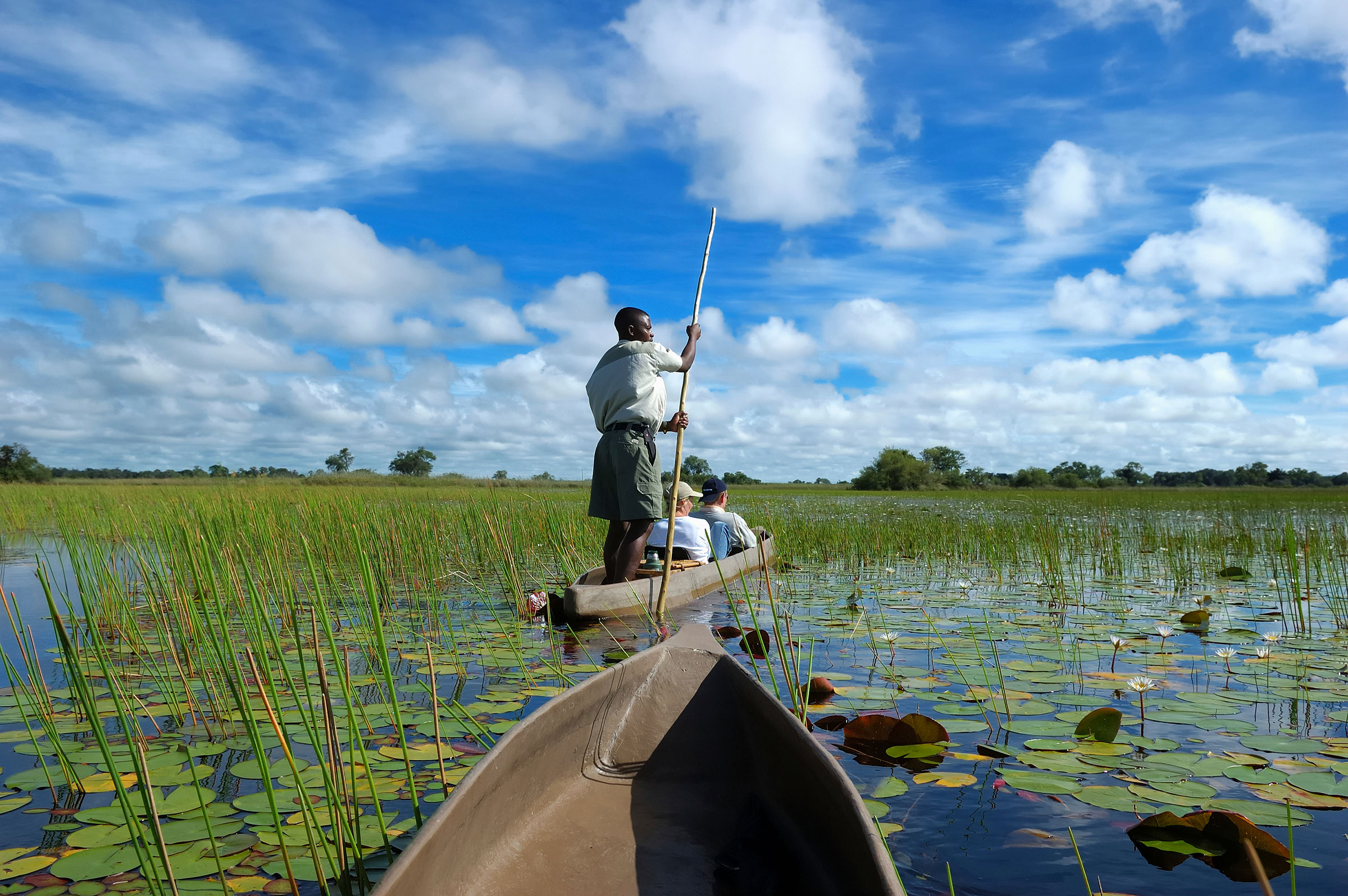 Book an Okavango Delta Safari
Immerse yourself in the breathtaking beauty of the Okavango Delta with Ker & Downey's expertly crafted safari experiences. Witness majestic wildlife in their natural habitat, traverse crystal-clear waterways, and indulge in luxury accommodations amidst the wilderness. Embark on an adventure of a lifetime by contacting us. In the meantime, let's get social. We post daily travel inspiration on Facebook and Instagram. Join the conversation and let us know where you're traveling to next!