A Solo Safari Made Simple
Planning a solo safari can be intimidating, but it is made easier with a trusted expert in your corner. Thinking about traveling alone? We spoke with our client who traveled on a solo safari to South Africa. Elizabeth originally traveled with Ker & Downey in 2016.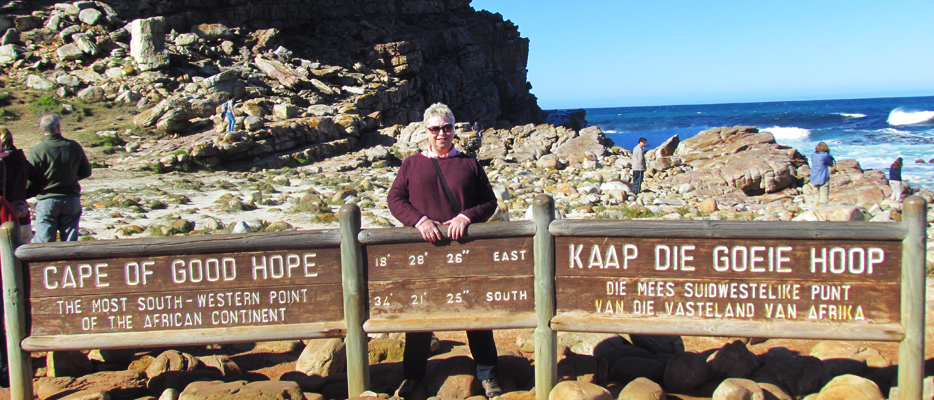 Starting a Solo Safari
Elizabeth wanted a grand adventure, and she couldn't think of anything more outstanding than a classic safari. A long journey to an unfamiliar country, the prospect of seeing wild animals and wild adventure… It was exciting, and a little scary, even for a seasoned international traveler. Faced with doubts about going it alone, she first researched taking a larger group tour. The thought of potentially being the "fifth wheel" amidst crowds of couples was not appealing.
After making contact with Ker & Downey she immediately experienced her own individual attention. Her solo safari began to come to life: South Africa was the destination on an itinerary through Cape Town, Lion Sands, and Marataba.
Solo Traveling, Not Lonely Traveling
From the moment Elizabeth was met at the airport, she recalls how her nervousness had vanished. "Everywhere I went there was somebody there to hold my hand," she said. This kind of peace of mind is invaluable to any traveler, but especially someone traveling alone.
Like all Ker & Downey journeys, each of Elizabeth's transfers were pre-arranged and perfectly outlined for her, eliminating the guess work of navigating by herself. Each new location brought a new sense of wonder, and new faces to share in it. She made fast friends with her guides, and despite being a solo safari traveler, she was never lonely. Elizabeth happily shared her excitement with people who were passionate about their environment and the amazing animals she saw.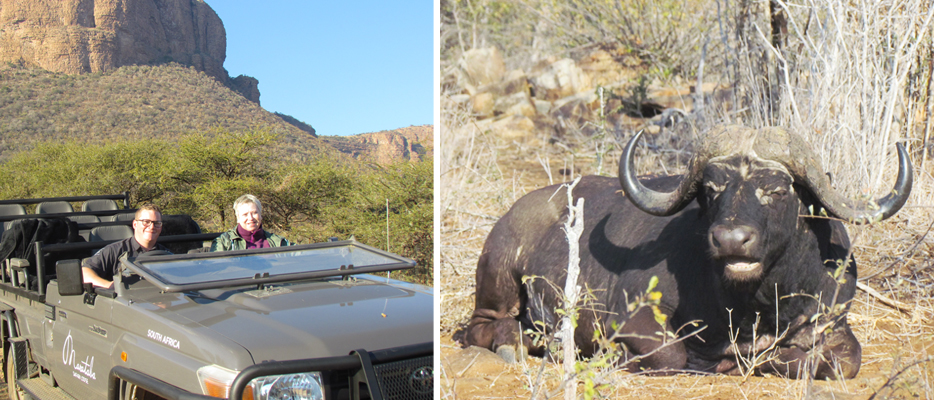 A Life-Changing Journey
Ker & Downey arranged the details both during her pre-trip planning and when she arrived in South Africa. Empowered and confident, she was free to fully enjoy the solo safari experience. Elizabeth describes it as a life-changing journey, and it included an unforgettable close encounter with a leopard at Lion Sands. Her guide spent time carefully tracking the leopard after dark, waiting patiently for a good view. Just when they thought it would disappear into the night, the leopard turned and walked back towards the vehicle. It calmly regarded its audience – a guide, a driver, and Elizabeth – and came close enough to brush up against their door. Being within arm's reach of a creature so fierce and elegant is a memory she will treasure fondly.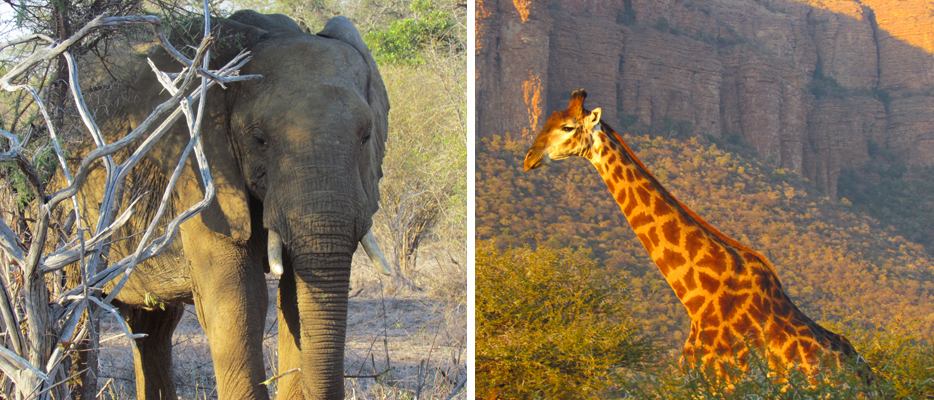 After her grand adventure, Elizabeth returned home eager for another Ker & Downey journey. The front-runner for her next solo safari? A cruise to the Galapagos Islands.
Whether planning a solo safari or a journey with your own group, you don't have to go it alone. We handle your details with care so that making lasting memories is your only concern. Contact a Ker & Downey designer to start your own solo safari adventure. In the meantime, follow us on social media for daily travel inspiration.
*all photos courtesy of our client, Elizabeth N.